Megadeth Bassist David Ellefson To Release New Book, 'More Life With Deth'
Following the success of his initial memoir, 'My Life With Deth', Megadeth bassist David Ellefson is issuing a second volume, 'More Life With Deth'.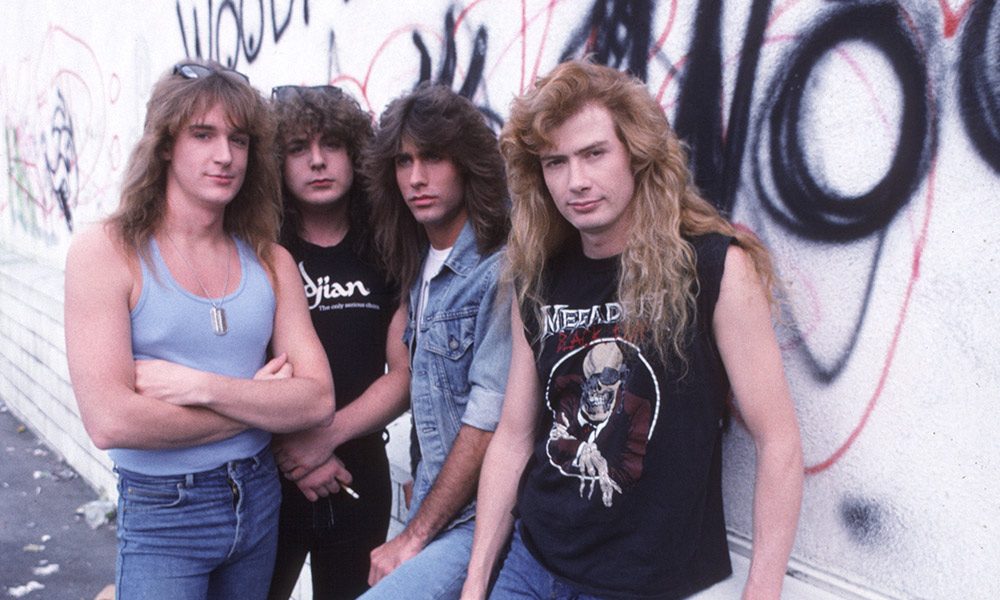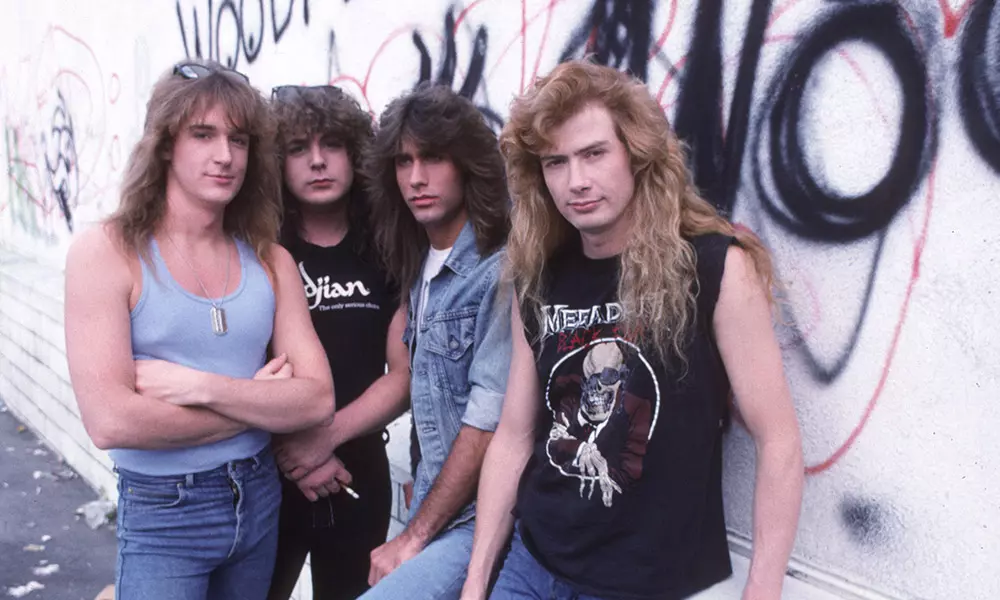 Megadeth bassist David Ellefson (depicted far right in the above photo) is gearing up to release More Life With Deth, the follow-up to his memoir My Life With Deth, in November via Ellefson Music Press. The book was co-written by his business partner, radio personality and music journalist Thom Hazaert, and features contributions from luminaries including Alice Cooper, Korn's Brian 'Head' Welch, and Megadeth bandmate Dirk Verbeuren.
More Life With Deth continues where Ellefson left off with My Life With Deth. It picks up the story after his departure from Megadeth in the mid-2000s through his triumphant return in 2010, giving you an inside look at the continued saga of one of the world's biggest and most enduring heavy metal bands.
Through the words of Ellefson, Hazaert and friends and colleagues, including rock journalist Malcolm Dome, Slaughter's Mark Slaughter, Soulfly's Marc Rizzo and many more, More Life With Deth is billed as "an insightful and personal look at one of the most revered rock musicians, and celebrated entrepreneurs, of our generation."
Megadeth - Lying In State
"It's a good thing Ellefson found some time to write his new book, 'More Life With Deth', because I cannot wait to read it to figure out how he does it all!" said Welch. "Keep going, David!"
My Life With Deth chronicled the story of Megadeth's early years, taking in the band's rise to fame over the past several decades. The book was written with Joel McIver, the bestselling author of more than two dozen books on rock music, and featured a foreword by Cooper.
David Ellefson was in Megadeth from the band's inception in 1983 to 2002, when the group briefly broke up because guitarist/vocalist Dave Mustaine suffered severe nerve damage that left him unable to play. Mustaine reformed Megadeth with an all-new line-up in 2004, but in 2010, Ellefson rejoined the band. For more information on the forthcoming More Life With Deth, visit the EMP website.
Explore Our Megadeth Artist Page. 
Format:
UK English