Watch Dave Mustaine Discuss Collecting Records In The Sound Of Vinyl Interview
The Megadeth frontman says, ""My collection of vinyl was pretty varied – It wasn't enormous but it was very diversified."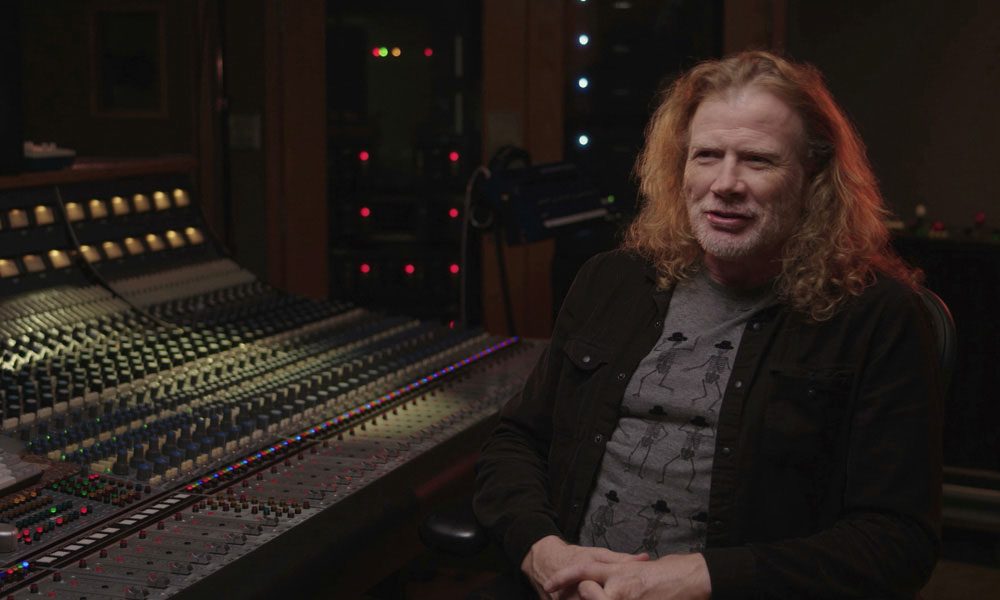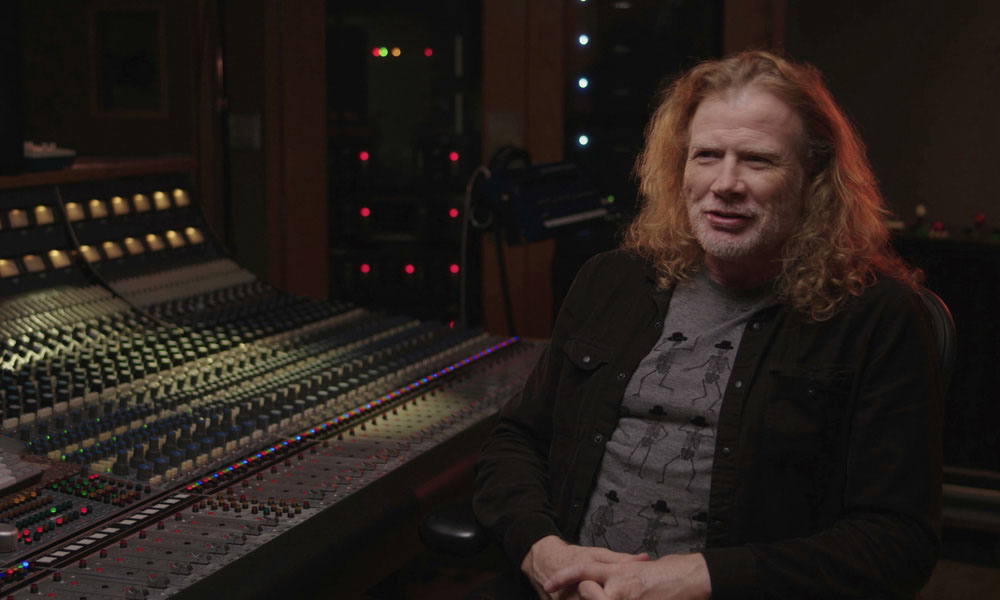 Dave Mustaine has helmed Megadeth since 1983 and thanks to influential, multi-platinum-selling titles such as Countdown To Extinction and the widely-acclaimed Rust In Peace, his titanic outfit have retained their reputation as one of thrash metal's "Big Four" for the best part of four decades.
However, while Mustaine is the very epitome of a rock star in his own right, he's also a huge fan of music, whose love of vinyl has sustained despite the variety of choices now available to consumers today. He happily agreed to delve further into his love of collecting music for the latest in uDiscover Music's exclusive Sound Of Vinyl interview series. You can watch the interview in full directly below, but if you scroll down a little further, you can sample a few of the Megadeth frontman's insights in advance.
Dave Mustaine and Vinyl Records | In Partnership With The Sound Of Vinyl
Collecting vinyl today:
Dave Mustaine: "I don't collect vinyl anymore. A lot of that has to do with the fact that vinyl went the way of the Great White Buffalo, but there has been a resurgence. And one of the people that I believe is partly responsible for some of the resurgence is a musician who lives in the town I live in now in Nashville, it's Jack White. He's got a printing vinyl machine and makes vinyl records and stuff which is cool, but I think that's a bit labor-intensive for someone like me who just wants a record. I'm not going to make one.
"But I did collect records when I was younger and I thought it was really cool. The one band that I collected by far the most of was AC/DC. I loved that band and I had just about every record that they put out."
Sequencing albums:
Dave Mustaine: "I like to sequence for an album but that is not as big of a component in our making records nowadays, because we are direct to disc or a compact disc or DVD or Blu-ray or whatever. But I still liked to sequence for climax and I had this real simple thing, I like to use metaphors and word pictures, so someone had told me that the Nike swoosh is a perfect way, an example for you when you start your set – start hard, hit them hard, dropped down a little bit and then just build back up and be relentless.
"So that's what we do with our setlist live and I try and use that same kind of idea with the records, the first three tracks be really good songs that showed the dynamic of the album. And then from there you can take the listener on a journey, finished strong and let them know there's another album coming. In this case it's four years from now but before it used to be every two years."
An eclectic collector of music:
Dave Mustaine: "My collection of vinyl was pretty varied. It wasn't enormous but it was very diversified I had Split Enz, I had the Dead Kennedys, I had Nick Wilder something like that, "Hot Child In the City" and all kinds of stuff. Because I was a person that I would trade stuff for to get records and I would always get new releases. That's how I found Bucci, it was a new release. That's how I found Iron Maiden, it was a new release that came to this old record store and I would go there and I would see my friend and I would come back with vinyl.
"Probably the biggest collection of vinyl other than AC/DC would have probably have been Judas Priest. That's probably it, but it's hard to say because AC/DC was so… It's the balance, there was so much AC/DC so regardless whatever I had of anybody else that would paid on comparison. But I loved Led Zeppelin and I found that, because I have CDs of Led Zeppelin stuff, that they don't have vinyl of because it's really rare rehearsal stuff. That to me is some of my most prized possessions."
Shop exclusive vinyl records in all genres on The Sound Of Vinyl.