Melissa Aldana Announces Her Blue Note Records Debut, '12 Stars'
The Artemis co-founder's first solo release for the legendary imprint will be out on March 4.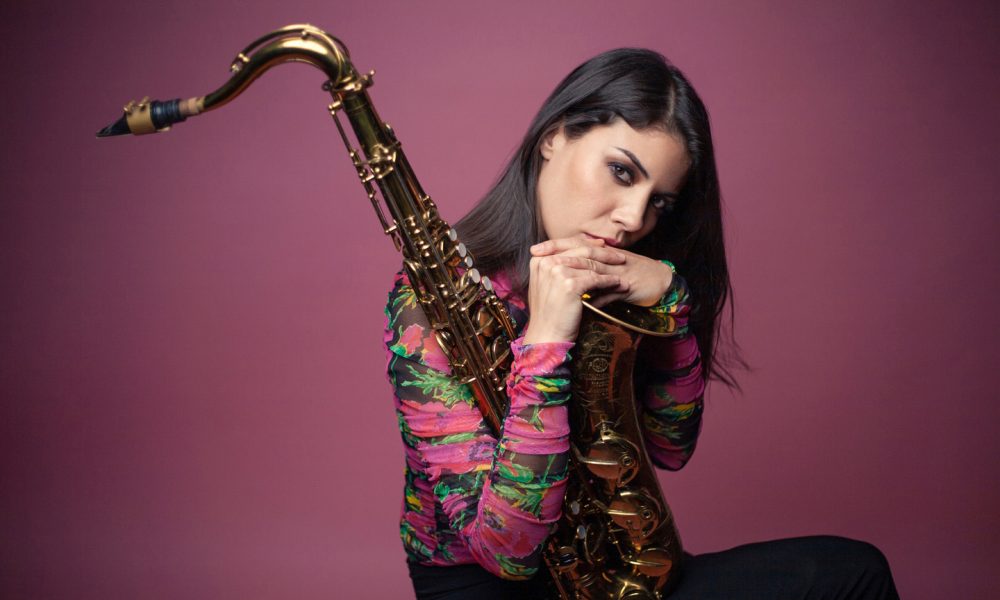 Grammy-nominated saxophonist and composer Melissa Aldana will make her Blue Note Records debut with the March 4 release of 12 Stars, her remarkable first album as a leader for the legendary Jazz label, which was produced by Lage Lund and features the Santiago-born, Brooklyn-based artist's quintet with Lund on guitar, Sullivan Fortner on piano, Pablo Menares on bass, and Kush Abadey on drums.
The album will be available on vinyl, CD, or download, and in advance, Aldana has shared the stunning title track "12 Stars," which presents her at her most lyrical and contemplative, revealing a sound that contains multitudes — regret, determination, joy and acceptance.
Inspired by the symbols and tradition of tarot, Aldana titled the album after the 12 stars that adorn The Empress' crown. "In numerology and tarot, The Empress is a symbol of creation. She represents my essence as an individual, and this entire journey," she explains. "'12 Stars' is the last on the album but the first one I started writing during the beginning of my process, back in March 2020. I finished its composition a year later in March 2021. To me, finishing this tune also meant the closure of a period in my life because, as the legend goes, a phoenix obtains new life by rising from the ashes of its predecessor."
Melissa Aldana - 12 Stars (Visualizer)
Just before the lockdown 2020, Aldana went through some personal struggles with the end of a relationship. She told herself she'd be busy for years, with plenty of distractions from dealing with her complex emotional response. "But then," she says, "the pandemic hit, and I hit bottom." She needed to make changes, so she turned inward. "Because of that personal process, I feel even more connected to my music."
Aldana has also announced extensive upcoming tour dates across the U.S. and Europe including her first-ever headlining week at the famed Village Vanguard in New York City from March 1-6 and newly added shows at Bimhuis in Amsterdam on April 17 and Ronnie Scott's in London on April 20. Visit the artist's official website for more details of all the dates.