Watch Metallica Perform 'For Whom The Bell Tolls' From 'S&M2'
The metal titans' forthcoming live album and concert film, 'S&M2' features the band performing with the San Francisco Symphony Orchestra.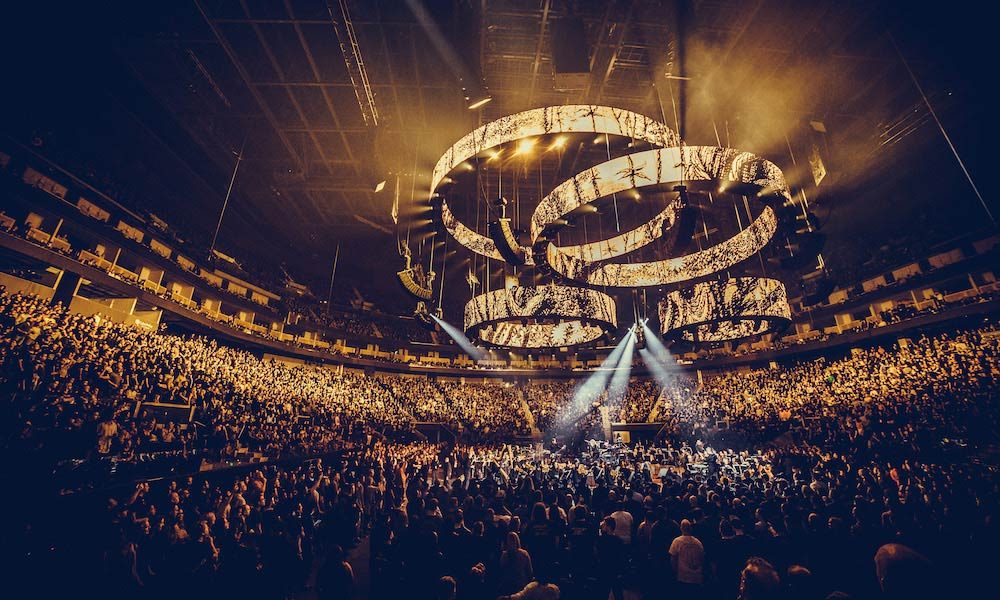 Metallica have shared the video of them performing "For Whom The Bell Tolls" from the upcoming Metallica And San Francisco Symphony: S&M2 live album and video. You can check it out below.
Metallica & San Francisco Symphony: For Whom the Bell Tolls (Live)
"For Whom The Bell Tolls" was first released on Metallica's second album, 1984's Ride The Lightning. In 1985, Elektra Records released it as a promotional single, with both edited and full-length versions. The song is generally regarded as one of their most popular; by March 2018, it ranked number five on Metallica's live performance count.
The song was inspired by Ernest Hemingway's 1940 novel of the same name about the process of death in modern warfare and the bloody Spanish Civil War. Specific allusions are made to the scene described in Chapter 27 of the book, in which five soldiers are obliterated during an airstrike after taking a defensive position on a hill.
Due for release on August 28, S&M2 will be available in a staggering array of formats, ranging from a digital album on all leading streaming outlets, to 4LP vinyl, 2CD, DVD and Blu-ray versions, to a limited edition color vinyl 4LP + 2CD + Blu-ray Deluxe Box featuring sheet music, guitar picks, poster and more, all the way up to a Metallica.com exclusive Super Deluxe Box, limited to 500 copies, each featuring actual sheet music used by the Symphony during the shows and hand-signed by all four band members (in addition to including everything in the Deluxe Box).
Recorded over the two sold-out Metallica shows that opened the Chase Center — the new 18,064-seat arena in San Francisco — the S&M2 box set captures more than two and a half hours of James Hetfield, Lars Ulrich, Kirk Hammett and Robert Trujillo joining forces with the nearly 80-strong San Francisco Symphony, with a special appearance by legendary conductor Michael Tilson Thomas.
The sold-out S&M2 concerts were rapturously received by the 40,000 fans who travelled from nearly 70 countries, as well as the media: Rolling Stone raved "the group proved that anything was possible," Variety noted an atmosphere "buzzing with excitement," while the Mercury News witnessed "a concert that fans will be talking about for decades to come," and Consequence Of Sound hailed "a true celebration of Metallica and their musical prowess."
S&M2 is out on August 28 and can be pre-ordered here.