Metallica Drummer Lars Ulrich Set To Host New Beats 1 Radio Show 'It's Electric!'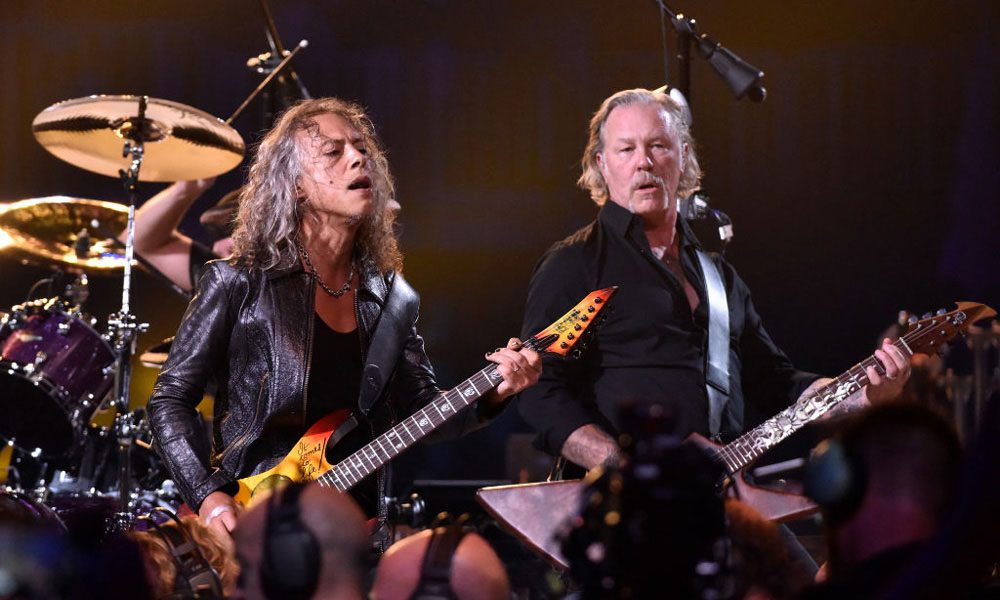 Metallica drummer Lars Ulrich is all set to host a new show on Apple Music's Beats 1. Entitled It's Electric!, the show will debut on Sunday, 7 May 2017 at 3pm Pacific Time and will feature special guest Iggy Pop. An encore episode is then due to air on Monday, 8 May at the same time. Ulrich's long-time friend and Metallica So What! fan magazine editor Steffan Chirazi will serve as the show's co-host.
Ulrich described his forthcoming show as "my 16 year-old self's wet dream: doing a radio show to a worldwide audience".
He added: "We go all over the world – we look at international bands for an international audience. I'm gonna play you lots of really cool music, mostly by bands you don't know; a lot of bands I've been introduced to. We don't believe in boundaries and we're open to everything. I've had some guests call in on the phone, and they promise me I'm gonna have this show every week."
During an interview with fellow Beats 1 host Zane Lowe, Ulrich declared that his new show will be "unfiltered, unscripted and completely all over the place".
"I gotta tell you, since we started this endeavour six weeks ago, I've been turned on to more great music just doing research for my show in the last four to six weeks than I have literally in the past five to 10 years," he enthused. "I've got so much stuff to share with everybody out there and a lot of stuff that's turning me on. I'm telling you, people that love great music, rock music but also hip-hop and world music and all the rest of it – there's a lot of people that talk about, 'Well the music business is in sad shape, and it's dying,' but there's a ton of fantastic music out there, and I'm re-energised and reinvigorated and ready to share it with the world."
Explore our Metallica Artist Page.
Format:
UK English