MF Doom, Masked Underground Hip-Hop Legend, Dead At 49
The New York rapper, best known for his 2004 collaboration with Madlib, Madvillainy, passed away on October 31.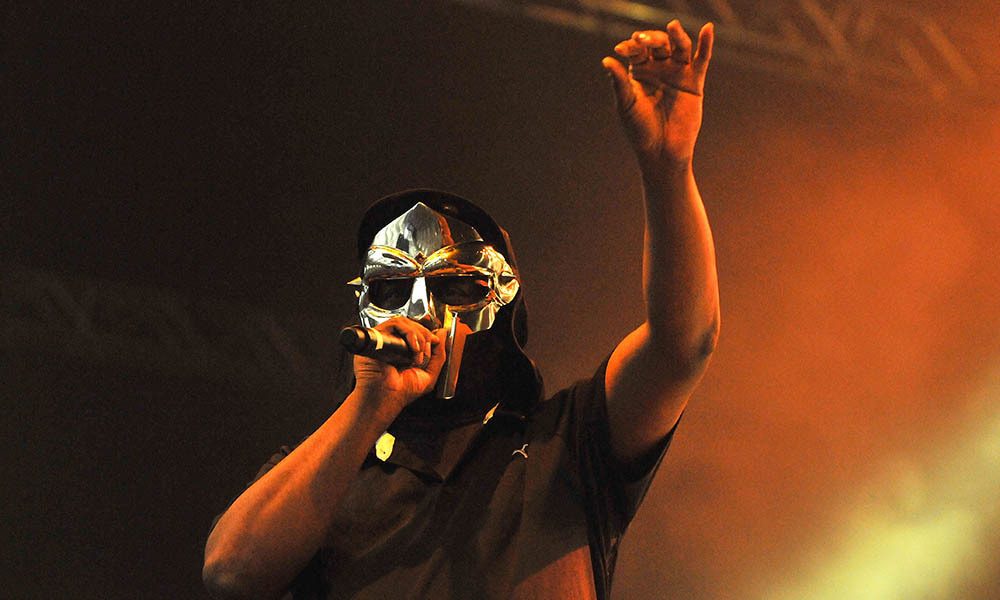 Daniel Dumile, better known as MF Doom, has passed away. He was 49 at the time of his death. He died on October 31, but his wife confirmed his passing today (December 31).
Dumile was one of underground rap's biggest talents, beginning with his work in the group KMD as Zev Love X. It was under the name MF Doom, however, that he found a larger audience.
His debut solo album as MF Doom, Operation Doomsday, was released in 1999, and is routinely held up as one of the best underground rap albums of all time. A few later, MF Doom created another masterpiece, this time with renowned producer Madlib. Entitled Madvillainy, it was recently voted No. 365 in Rolling Stone's 500 Greatest Albums Of All Time list.
Dumile exclusively performed with a mask as MF Doom. When talking about the reason why in 2011 at the Red Bull Music Academy, he said, "The mask really represents rebelling against trying to sell the product as a human being. It's more of a sound. At the same time, it's something different and it fits with the theme of the rebel, the villain. He don't care about the fame. That sh_t's of no consequence. It's more the message of what's being said. It helps people focus more on what's being said."
Dumile grew up in Long Island, New York, but he was born in London, England, and reportedly had been living there since 2009. His death was reported via an Instagram post on the official MF Doom account, a message written from his wife Jasmine confirming that he had died on October 31, though no cause of death was given.
"The greatest husband, father, teacher, student, business partner, lover and friend I could ever ask for," Jasmine says in the post. "Thank you for all the things you have shown, taught and given to me, our children and our family. Thank you for teaching me how to forgive beings and give another chance, not to be so quick to judge and write off. Thank you for showing how not to be afraid to love and be the best person I could ever be. My world will never be the same without you."
"RIP to another Giant, your favorite MC's MC MF DOOM!!" said A Tribe Called Quest's Q-Tip on Twitter in response to the news of Doom's passing. "Crushing news."
MF Doom released 11 solo and collaborative albums during his career, including albums under the aliases King Geedorah and Viktor Vaughn. His last release was his 2018 collaboration with Czarface, Czarface Meets Metal Face.
This story is still developing.