Watch Michael Kiwanuka Perform 'Solid Ground' Live From The V&A
The song comes off his Mercury Prize-nominated album, 'KIWANUKA.'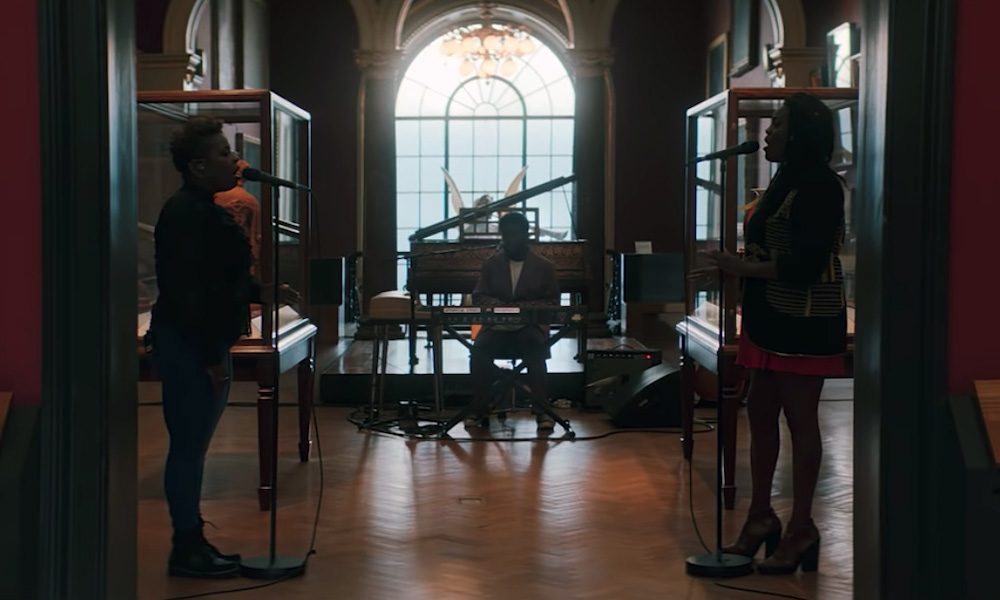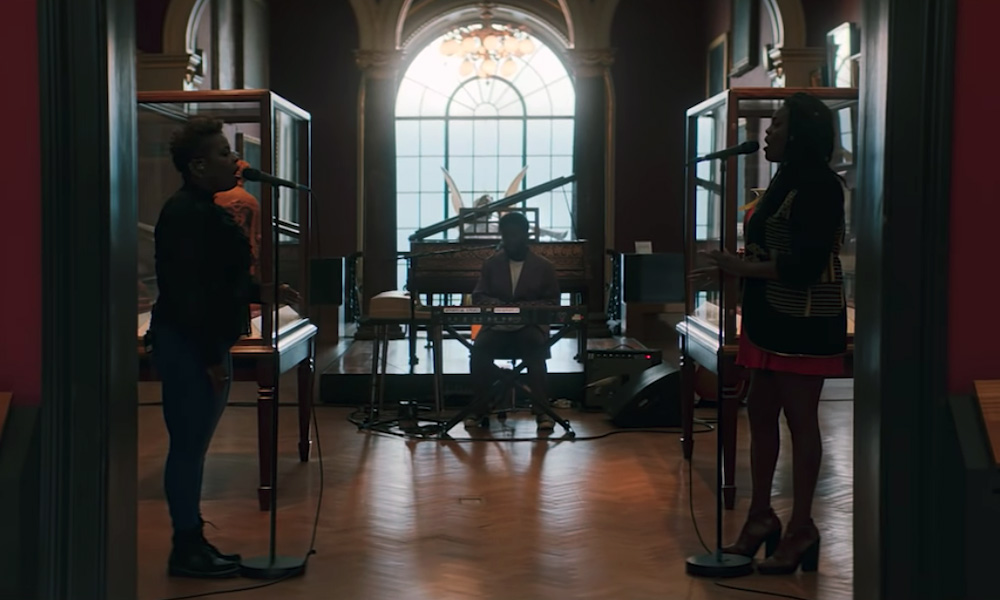 Just days ahead of the Mercury Prize announcement, 2020 nominee Michael Kiwanuka shared a stunning performance of his song "Solid Ground" captured live at London's historic Victoria & Albert Museum. The song comes off his latest album, KIWANUKA.
The gorgeous visual, filmed by director Raja Virdi, finds Kiwanuka performing a socially-distanced version of his song, complete with accompaniment by a string quartet. The artist also pays tribute to the late civil rights leader, Rep. John Lewis, whose poignant words open his song. Kiwanuka also concludes the video with the words "RIP John Lewis."
Fittingly, a portrait of the singer-songwriter, painted by the Atlanta-based artist Markeidric Walker, is also featured in the video, where it is temporarily on display in the museum's halls.
Michael Kiwanuka - Solid Ground (Live at the V&A)
This Thursday, September 24, the winner of the UK's Mercury Prize will be announced. Kiwanuka's self-titled third album is on the shortlist, alongside titles by Charli XCX, Dua Lipa, Laura Marling, Porridge Radio, and Sports Team. KIWANUKA marks the artist's third nomination for the annual award.
Released in November 2019, KIWANUKA has garnered wide praise from the critics and appeared on multiple year-end lists by publications around the globe, including American Songwriter, the New York Times, Spain's Mondo Sonoro, and the NME, which gave the album five-out-of-five stars, writing that KIWANUKA is "the sound of an artist examining the politics of prejudice that have led him to self-doubt and out of it again. It's also the sound of an artist coming into his own through brave and dizzying experimentation."
Looking ahead, Kiwanuka, who was forced to put his touring plans on hold, amid COVID-19, announced rescheduled tour dates for the UK. The run kicks off in Glasgow on March 26, 2021, at the O2 Academy.