Mickey Guyton Debuts Thrilling New Single, 'All American'
'Remember Her Name' is out September 24.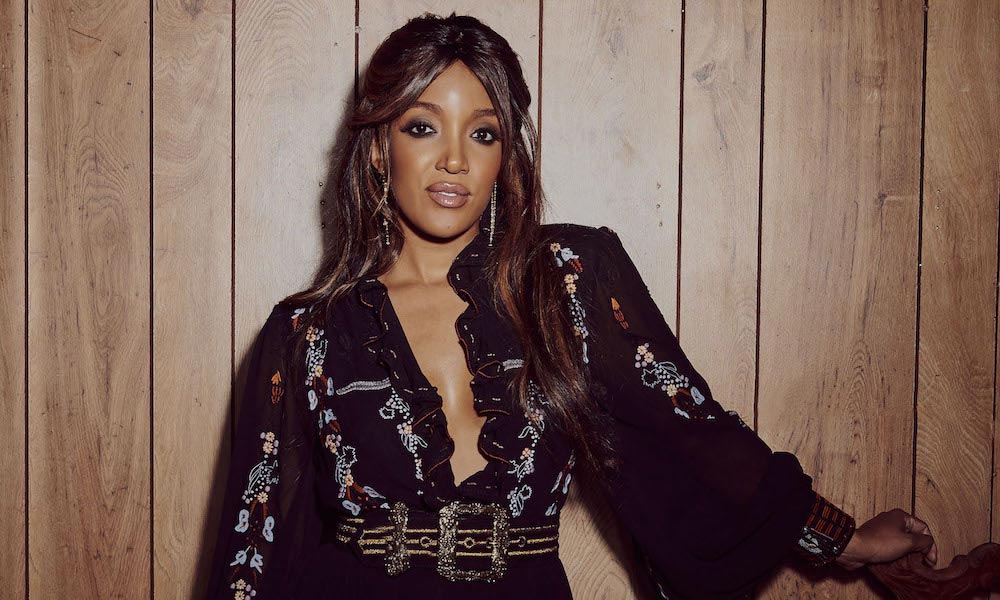 Capitol Nashville's Mickey Guyton has released her latest single, "All American," which will be featured on her new album, Remember Her Name, set to be released on September 24.
Mickey co-wrote the song with Victoria Banks, Emma-Lee and Karen Kosowski, the same songwriting team who wrote the critically acclaimed "What Are You Gonna Tell Her?" which NPR called "a cry of the heart by a remarkable singer and writer who deserves to be a full-on superstar."
Mickey Guyton - All American (Official Audio Video)
The new album features 16 tracks, of which Guyton has co-written all but one. It will arrive in the wake of her Bridges EP, which included the Grammy-nominated "Black Like Me." That in turn prompted her appearance with the song as the first Black female artist to perform on the 63rd Grammy Awards in March, described by NPR as "the night's most affecting live performance."
"I wrote 'All American' with my dream team of incredible female writers," explains Mickey. "This song embodies everything that makes America special. From a Texas sky to New York City lights and daisy dukes to dookie braids, despite all our differences, we are all American."
The poignant lyrics aim at uniting a fractured country:
We got the same stars, the same stripes
Just wanna live that good life
Ain't we all, ain't we all
All American
Mickey is coming off an incredible year that saw her co-hosting the 56th Academy of Country Music Awards in April with labelmate Keith Urban and "Black Like Me" being named a Top 5 song of 2020 (all genre) by NPR and The Associated Press.
"Remember Her Name is a culmination of the last ten years of my life in Nashville," says Guyton. "This album is the closing of a chapter. All those years ago, I set out to create music that would make people feel self-empowered, loved, and comfortable with being themselves and this album holds true to all of that. I hope everyone who listens finds something that connects and speaks to them."