Mickey Guyton To Make Late Night Debut On 'The Late Show With Stephen Colbert'
The Grammy Award-nominee will perform her moving track 'Black Like Me.'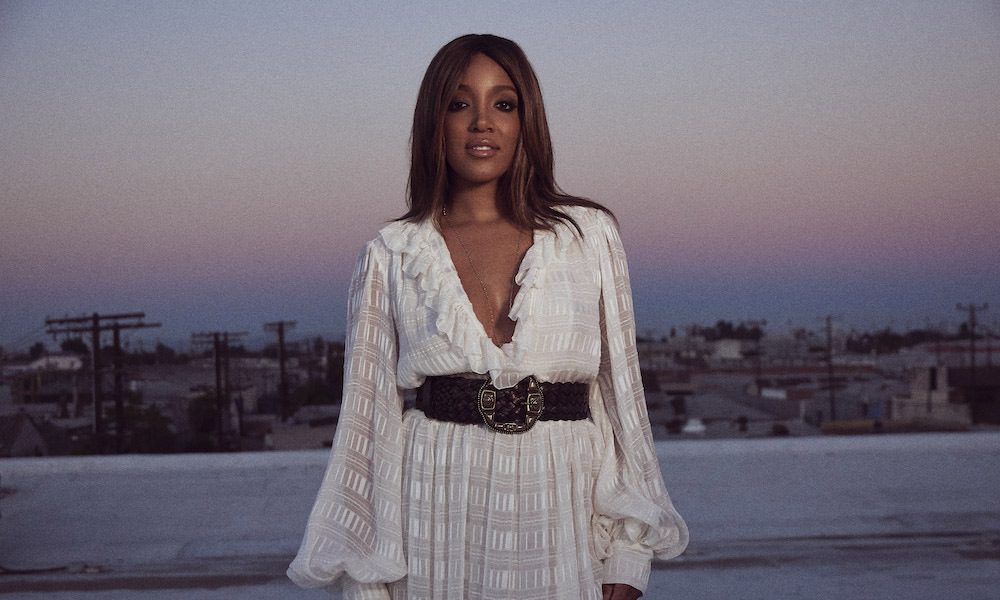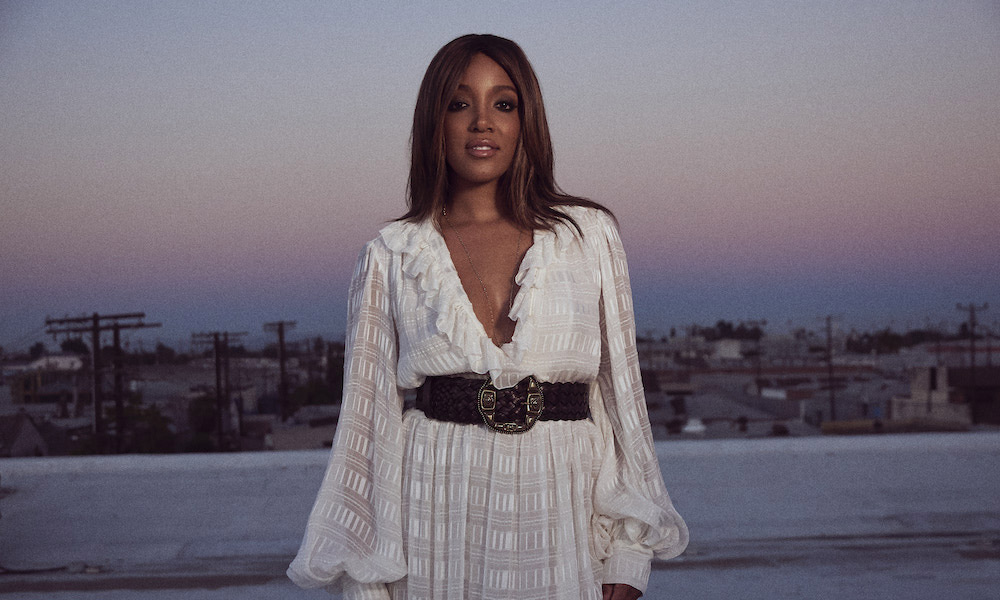 Grammy Award-nominee Mickey Guyton will make her late-night debut on The Late Show With Stephen Colbert on February 1. The singer-songwriter will be performing her moving single "Black Like Me" for her debut.
Guyton recently performed "Black Like Me" on NBC's Today as well as during her NPR Tiny Desk (Home) performance.
The track comes from the country singer's 2020 EP Bridges, which features five additional songs showcasing Guyton's skills as both a songwriter and a performer.
"I had been in this town for a long time. I've felt overlooked for a long time. I felt unconsidered for a long time. I was showing up for other artists, but nobody would ever show up for me. It was really hard. That reminded me of my life growing up. I was always the only Black girl in spaces. I always felt a little like I didn't fit in," Guyton told Apple Music of the song, and her time spent in Nashville.
"I wanted to save that song for last, because that is the song that is most important to me. Telling my experience through country storytelling, I think, was one of the most beautiful things. Country music started with Black people, and this song, to me, bridged that gap."
On the track, she sings: "It's a hard life on easy street / Just white painted picket fences far as you can see / If you think we live in the land of the free / You should try to be black like me."
The song snagged Guyton a Grammy Award nomination for Best Country Solo Performance at the forthcoming 63rd annual ceremony. She is the first Black female solo artists to be nominated in any country category.
At the 2020 ACM Awards, Guyton became the first Black female country artist to perform at the ceremony when she performed "What Are You Gonna Tell Her?" with Keith Urban.
More recently, the rising star shared a behind-the-scenes video talking about the inspiration for her track "Salt."
Listen to the best of Mickey Guyton on Apple Music and Spotify.