Monsta X To Give Fans Intimate Look Into Their Story With 'The Dreaming' Movie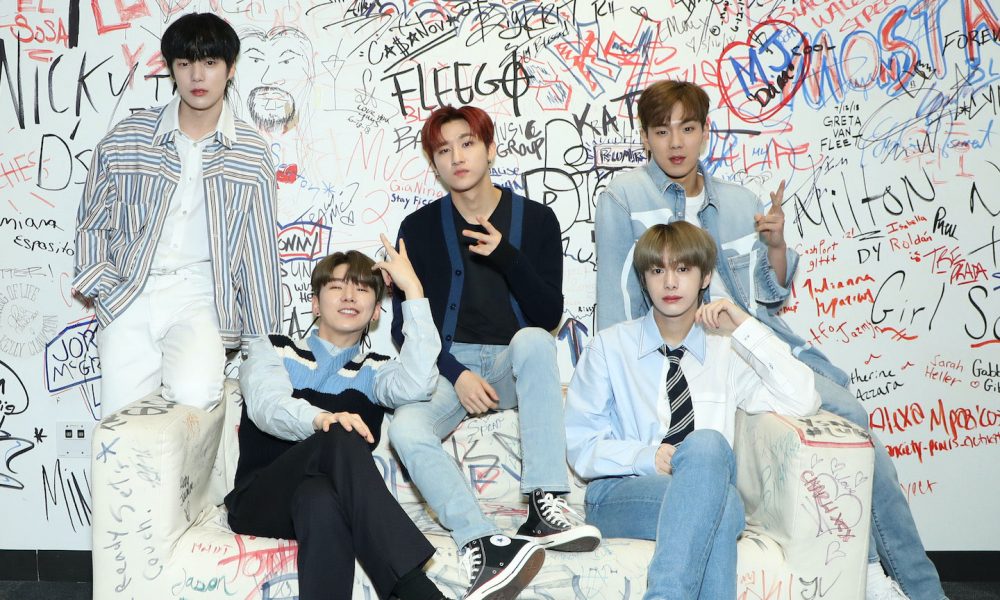 Monsta X will make their cinematic debut with a brand new and intimate documentary film, The Dreaming.
The K-pop group – comprised of Shownu, Minhyuk, Kihyun, Hyungwon, Joohoney, and I.M – will take fans deep into their story so far in the movie, exploring different facets of their journey over the last six years.
The renowned group will share their experiences and insights through exclusive one-on-one interviews with each member and personal stories from their time in America. MONSTA X: The Dreaming will also feature special concert clips that can only be seen in the movie.
The film will be shown in movie theaters in more than 70 countries, opening in Korea on December 8 before following suit worldwide on December 9 and 11.
Fans will be able to watch the movie in formats including ScreenX – an expanded three-screen system utilizing the front screen as well as the sidewalls of a theater – and 4DX – the world's first commercial multi-sensory theater providing over 20 different motion and environmental effects as though in an actual live concert – were available. Some theaters will also offer 4DX Screen viewings, which combine both ScreenX and 4DX.
MONSTA X 몬스타엑스 'ONE DAY' MV
MONSTA X: The Dreaming will be directed by OH Yoon-dong, who directed the recent BLACKPINK concert film BLACKPINK: The Movie, and Sung Sin-Hyo. It will arrive two days before the band releases their second English-language album, also titled The Dreaming.
That record will feature the recent single "One Day" and will follow the release of another new collection of material from the iconic group. Monsta X will share a new Korean mini-album titled No Limit on November 19.
Completing a busy year for the six-piece, the band will also perform in the US in December, with appearances at iHeartRadio's annual Jingle Ball. Monsta X will perform in Philadelphia, Washington D.C., Atlanta, and Miami.
MONSTA X: The Dreaming will be released in cinemas worldwide on December 9 and 11. Book tickets here.