Morray Recruits Cordae For New Single And Video, 'Still Here'
The new song finds common ground between the two Grammy-nominated artists.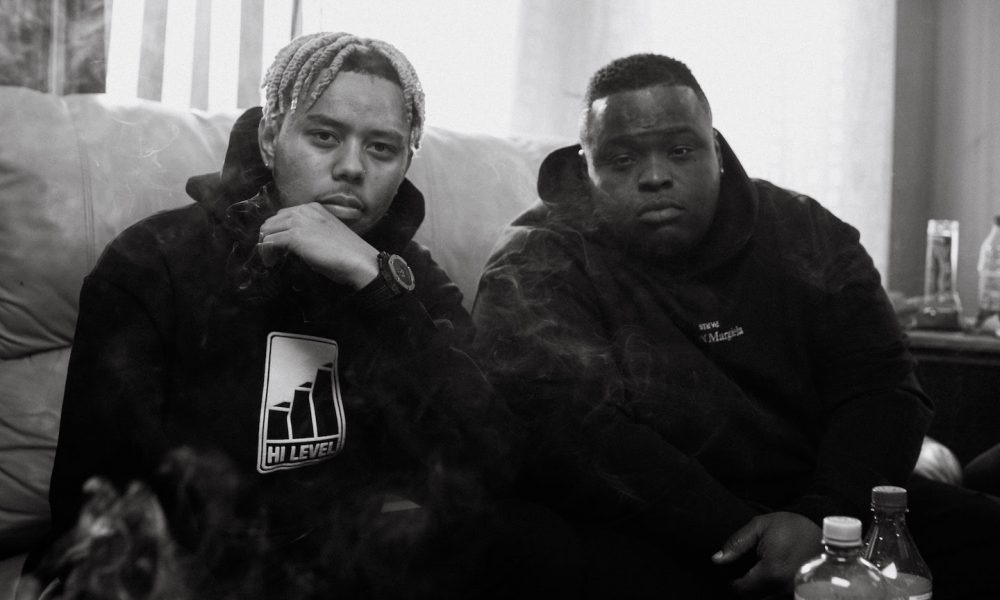 Using his church-trained voice, melodic mastery, and incisive pen, Morray speaks for those going through the struggle on "Still Here," which features Cordae.
The new song finds common ground between the two Grammy-nominated artists, layering soulful piano and twanging guitars over crisp East Coast percussion. Morray opens the song with an emotional hook about his attempts to find liberation while still playing in the rap game, and Cordae follows with a thoughtful and penitent verse about his upbringing and his desire to keep it real: "Oh Lord, Oh Lord I heard you/Found myself and I'm searchin'/We been sinnin' but won't do it on purpose," says Cordae. The Fayetteville, NC native follows up the Raleigh, NC native with a verse of his own, as he speaks on the stressful life of an artist on the move.
Morray - Still Here (feat. Cordae) [Official Video]
The video for "Still Here" finds both rappers in Atlanta, as they illustrate the highs and lows of neighborhood living. During Cordae's verse, he rhymes from a kitchen that is alternately frozen and aflame, while Morray draws a line between historical and modern forms of racism, connecting past slavery with modern police brutality.
Though the video covers heavy topics, it is never grim, as both rappers rejoice in the company of those who share similar experiences and resolve to keep on keeping on. "Still Here" is Morray's first new single of 2022, and follows the intense "Never Fail" featuring Benny The Butcher, which debuted in November and drew coverage in The New York Times, Complex, The FADER, XXL, and many more.
One of the biggest breakout stars in hip-hop in 2021, Morray is currently basking in the glow of his GRAMMY nominations for Best Rap Song and Best Rap Performance, each honoring him for his involvement in J. Cole's "m y l i f e" (also featuring 21 Savage).
The two GRAMMY nominations are the culmination of a meteoric rise that started with "Quicksand"" a GOLD-certified hit released in late 2020 that reached the Billboard Hot 100, racking up over 200 million streams in the process.
The commercial and critical success of "Quicksand" and its follow-up singles turned heads around the industry, garnering the Pick Six Records/Interscope artist a position on the coveted XXL Freshman list for 2021 and "one to watch" designations from Complex, Billboard, SPIN, Pigeons & Planes, and many more. Recently, Morray earned Best New Artist nominations at both the BET Hip-Hop Awards and the Soul Train Awards.