Watch Morray And Benny The Butcher Head To NYC In 'Never Fail' Video
The track was produced by Smatt Sertified, Akachi, and Sonickaboom of 808 Mafia.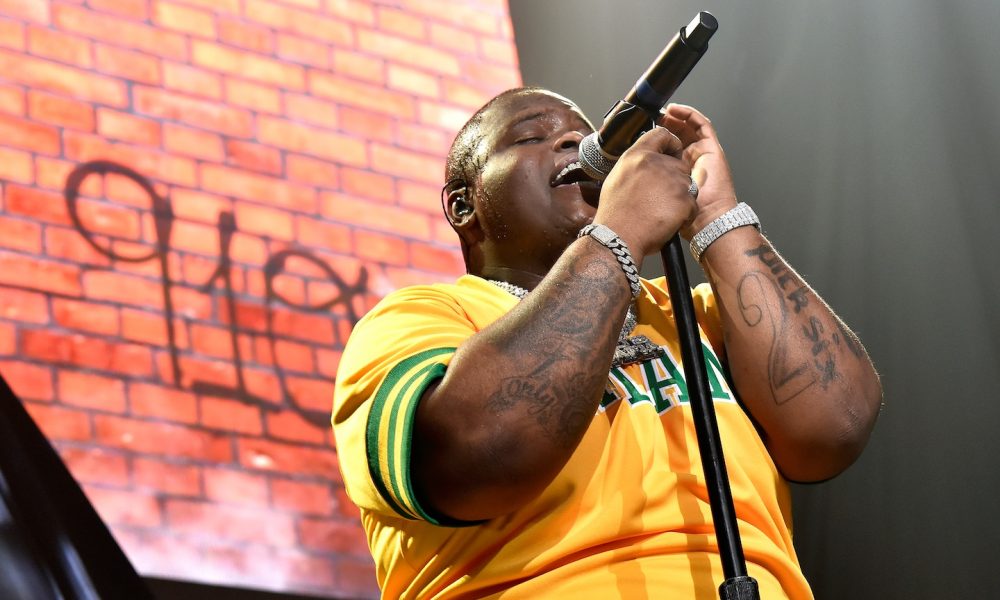 Morray has recruited Benny The Butcher for an anthemic new single and video, "Never Fail." The track was produced by Smatt Sertified, Akachi, and Sonickaboom of 808 Mafia.
Climbing charts with his soaring melodies and inspirational lyrics, North Carolina's Morray is one of hip-hop's brightest young stars. Promising the world that his successful 2021 was just the beginning, the rising rapper builds on his success with "Never Fail," a change of pace that eschews guitar loops for epic trap production and allows the artist to flex his verbal dexterity with fast-paced melodic runs.
The song is a lyrical showcase for the Pick Six Records rapper, who shares harsh words for his doubters and asserts that he won't be satisfied until he proves himself to be the best in the game: "I'ma just count up the millions it's touching the ceiling I love how it fall dog/You get one shot to make an impression or you blow it like a sawed off." "Never Fail" features a guest appearance from Benny The Butcher, the Griselda rapper, who matches Morray's lyrical intensity with a percussive and powerful 16 bars.
Directed by Whipalo, the "Never Fail" video finds Morray and Benny spitting in the shadow of skyscrapers, as they tour New York City and mean mug for the camera. "Never Fail" follows in the wake of "Better Things," a behind-the-scenes video that gave fans an inside look at Morray's meteoric rise, and September's "Bad Situations," which garnered over six million views. Morray is currently working on his follow-up to Street Sermons, the artist's critically acclaimed debut album.
Debuting at No.41 on the Billboard 200 and propelling Morray to No.1 on Billboard's Emerging Artists chart, Street Sermons taps into the spiritual uplift and church-trained singing that makes Morray's brand of hip-hop so unique, taking unflinching looks at the Fayetteville native's youthful struggles and indiscretions and examining his motivations to succeed.
Home to his breakout single "Quicksand," which recently earned a Gold certification from the RIAA and racked up more than 200 million streams, the project contains universal truths about the tragedies and triumphs of growing up in the hood, filtered through Morray's experience as a neighborhood kid made good. Complex ranked Street Sermons at No.10 on their list of Best Albums of 2021 So Far. In July, Morray revisited one of the tape's highlights "Trenches," recruiting Polo G to add a verse for "Trenches (Remix)."