Method Man, Benny The Butcher, Mary J Blige, And More To Be Featured On Snoop Dogg's 'The Algorithm'
Other guests set to appear include Redman, Ty Dolla $ign, YK Osiris, and more.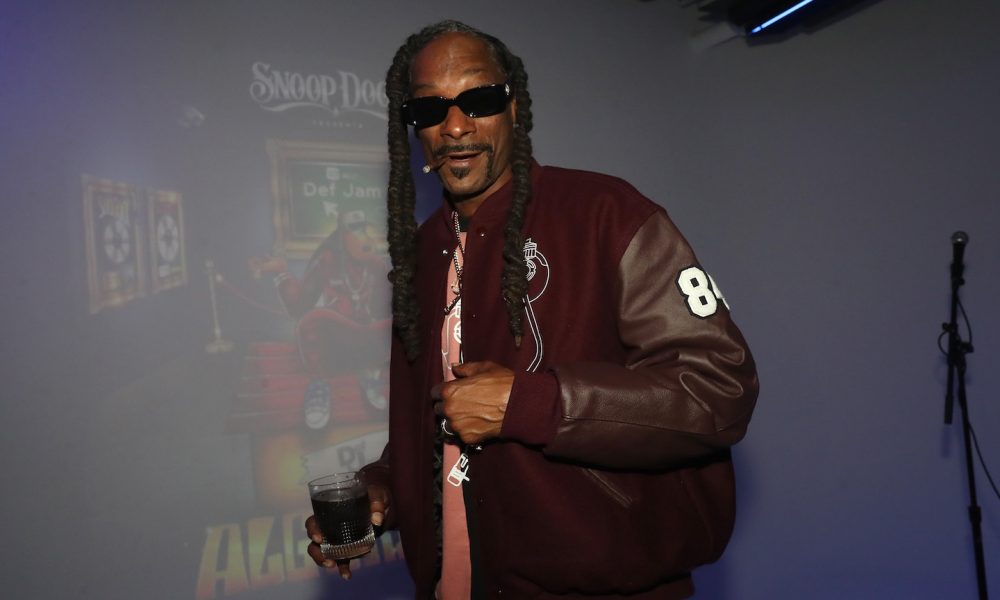 Snoop Dogg has revealed the tracklist for his highly anticipated forthcoming album, The Algorithm, which features guest spots from Method Man and Redman, Benny the Butcher, Mary J Blige, and more.
Last week, Snoop dropped a video for "Murder Music," which features Benny, Jadakiss, and Busta Rhymes. The visual stars all four rappers as they take turn spitting their verses against ominous backdrops and noir-inspired lighting.
Last month, Snoop invited Jane Handcock to grace his new compilation album. Handcock's "Like My Weed" is the latest taste from the The Algorithm.
The track is a classic weed jam, with Handcock even giving a shoutout to the debut single from A Tribe Called Quest. She raps raps, "High as the condo/OG seasoned cilantro, I blow/I think I left my wallet and lighter in El Segundo."
In September, Snoop introduced The Algorithm with the release of a new single and video – on his 50th birthday – "Big Subwoofer" by Mount Westmore, the new supergroup comprised of west coast rap legends Snoop, Ice Cube, E-40, and Too Short.
Pre-order Snoop Dogg Presents: The Algorithm.
Snoop Dogg Presents: The Algorithm Tracklist:
1. Snoop Dogg – Intro
2. Redman & Method Man – Alright (feat. Nefertitt Avani)
3. Snoop Dogg – No Bammer Weed
4. Eric Bellinger, Snoop Dogg & Usher – New Oldie
5. Fabolous & Dave East – Make Some Money (feat. Snoop Dogg)
6. Malaya – Anxiety
7. Jane Handcock – Like My Weed
8. YK Osiris – Applying Pressure (feat. Snoop Dogg)
9. Blxst & Snoop Dogg – Go To War
10. October London – I Want You
11. August 08 – Gyu (feat. Ty Dolla $ign & Bino Rideaux)
12. Malaya – Inspiration
13. Mount Westmore (Snoop Dogg, Ice Cube, E-40 & Too Short) – Big Subwoofer
14. Snoop Dogg, Benny The Butcher, Jadakiss & Busta Rhymes – Murder Music
15. Heydeon – Been Thru
16. Snoop Dogg – Qualified (feat. Larry June & October London)
17. Choc – Everybody Dies
18. Jane Handcock – By & By
19. Snoop Dogg & DJ Cassidy – Diamond Life (feat. Mary J Blige)
20. Jane Handcock – Whatever You On
21. Nefertitti Avani – Make It Last
22. Snoop Dogg – No Smut On My Name (feat. Battle Loco & Kokane
23. Snoop Dogg – Get My Money (feat. Prohoezak)
24. Camino – Steady (feat. D Smoke & Wiz Khalifa)
25. Snoop Dogg – Outro