Best Method Man Songs: Hip-Hop Essentials
The best songs from one of the most talented hip-hop MCs to ever emerge from New York.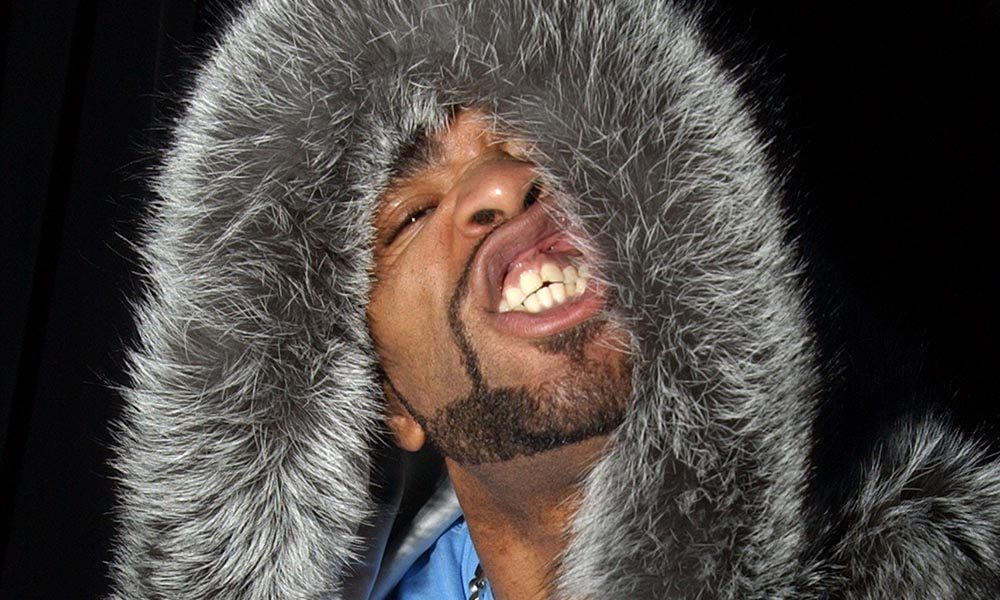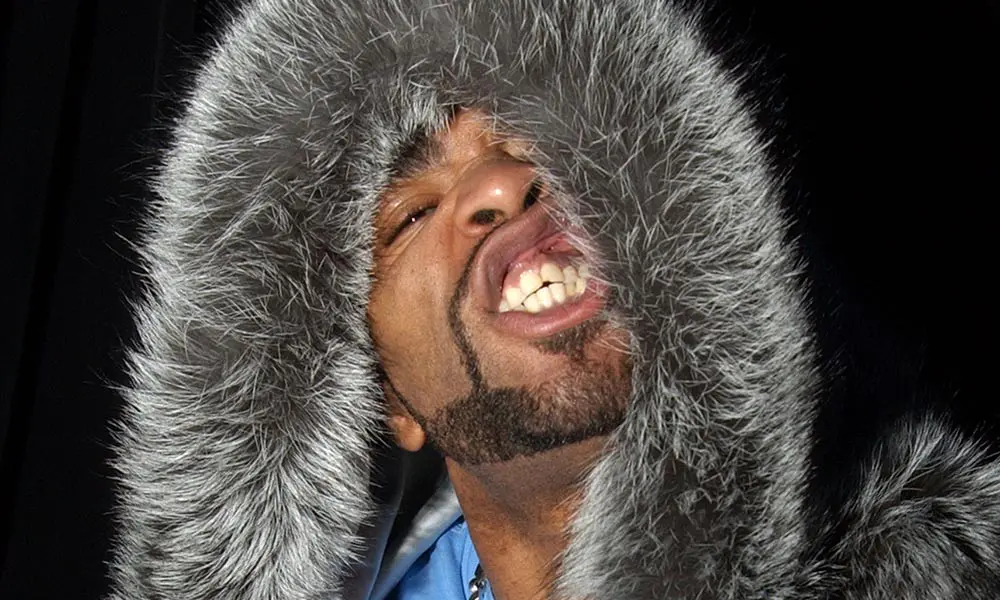 Method Man's best songs see him donning a number of aliases. Methtical, Tical, Ticallion Stallion, Iron Lung, Johnny Blaze, Ghost Rider. It's an incomplete list, but it should give you an idea of the names the Hempstead, Staten Island rapper born Clifford Smith has taken on over the years. "He has more styles, more ways of flowing over the beat than just about anyone," RZA said of Method Man in The Wu-Tang Manual. "Even on that first joint, 'Method Man,' you can hear him change it up almost every other line. He's just got mad grace."
That song was a landmark: Method Man was the only Wu-Tang Clan member with a solo track on the group's 1993 debut, Enter the Wu-Tang (36 Chambers). On it, Meth is aggressive and raw yet smooth, in control. Attacking while seemingly in repose, his raspy, smoke-strained voice somehow lent itself to melodic, sing-song cadences that mirrored the television jingles he sang as a child.
Listen to Method Man's best songs on Apple Music or Spotify.
After he brought the pain on his 1994 solo Def Jam debut, Tical, Meth became one of the most sought-after collaborators in rap. He carved out a lane separate from Wu-Tang while bringing more fans into the fold. (Over the course of his decades-long career, he's guested on over 800 songs.) Then, he broke blunt wraps with Redman and forged one of the most renowned duos in genre history.
While the rest of Meth's solo discography never gained the critical acclaim and enduring reverence of Wu compatriots like Ghostface Killah, he remained relevant by crushing every guest feature, riding for the Wu, and becoming a force in pop culture. With over 100 acting credits, his filmography is as diverse as his discography. He starred in the 2001 stoner comedy How High, had a recurring role on a revered HBO crime drama The Wire, and played a small role in beloved indie dramedy Garden State. Ultimately, though, Method Man will forever be regarded as one of the most charismatic, lyrically vivid, and technically proficient rappers of all time. He aimed to – and succeeded in – offering more than rhymes crafted to destroy the competition. Even with his foot on the neck of his foes, he had a remarkable gift for elevating your spirit and expanding your mind.
Method Man's Key Songs
("Method Man," "Bring the Pain," "I'll Be There For You / You're All I Need to Get By" (Puff Daddy Mix)
"Method Man," the second single from Wu-Tang Clan's Enter the Wu-Tang (36 Chambers), arguably eclipsed almost every other song on the celebrated album, at least in the popular consciousness. In a group with eight of the world's most gifted and distinctive rappers, he was the star. The combination of rough and brash raps, his blunt-addled rasp, and his polished pop sensibilities was electric. The indelible hook is literally just Meth spelling his name: "M-E-T-H-O-D Man." Such was the power of his charisma, delivery, and gift for melody.
"Bring The Pain" is essentially a "Method Man" sequel, but Meth refines everything that made his first single a success. His lyrics are sharper, less reliant on shifting delivery every other line. He rapped nursery rhymes on "Method Man," but here he deftly flips a kid's show tune (Annie's "Tomorrow") into haunted menace: "Off the set, comin' to your projects / Take it as a threat, better yet it's a promise / Comin' from a vet on some old Vietnam s–t / N—a, you can bet your bottom dollar, hey, I bomb s–t."
Method Man - Bring The Pain
Method Man is one of the few Wu-Tang members with a commercially successful track devoted to matters of the heart. "I'll Be There For You / You're All I Need to Get By," his collaboration with Mary J. Blige, is at once eerie and tender. Puff Daddy softened the dirty basement bump of RZA's original, but the song still sounds like a cousin to Portishead's somber and ghostly trip-hop. Peaking at #1 on the Billboard 200, the song was ostensibly written while Method Man was lying next to his partner. You can sense the sincerity of his love and appreciation in every bar: "Back when I was nothing/You made a brother feel like he was something."
Method Man - All I Need (Razor Sharp Remix) ft. Mary J. Blige
Method Man & Redman Songs
("Da Rockwilder," "How High (LP Version)" "Part II," "Symphony 2000)
If Method Man and Redman told you they were separated at birth, you might believe them. One of the genre's most dynamic duos, they have remarkably complementary deliveries. Red leads with brass knuckles and muddied boots, while Meth glides with ninja-like swiftness. They also share rugged yet comedic-leaning mentalities and profound love for coma-inducing blunts. "As far as his style as a person, I sat with the brother, I smokes [sic] weed with him," Method Man said when talking about Redman to Rap Pages in 1995. "He bugged out. He reminds me a lot of myself."
The Def Jam labelmates first linked on the Erick Sermon-produced "How High," which initially appeared on the soundtrack for Brian Robbins' 1995 rap documentary, The Show. Their back-and-forth feels so natural that it's almost unfathomable that they never rapped together prior. In the first three lines of his verse, Meth conveys their blunted bond by alluding to Hendrix, makes a nursery rhyme sound hardcore, and follows with the question central to the pair's entire catalog: "Excuse me as I kiss the sky/Sing a song of sixpence, a pocket full a rye/Who the f— wanna die for their culture?"
Jovial stoners who are deadly serious about their rhymes, Meth and Red are forever smoking while fuming at anyone who disrespects the culture. They maintained these predilections and principles on the incredible "Symphony 2000" (another Sermon joint) and "Part II," the more commercial-leaning sequel to "How High" that soundtracked their stoner comedy film entitled (of course) How High. But "Da Rockwilder," the second single on 1999's Blackout, their collaborative debut, best encapsulates the potency of their exuberance and synergy. Named after the song's producer (Rockwilder), "Da Rockwilder" finds the pair "bustin' off these pistols" at anyone "bitin" (Meth) and spending "bank loans on homegrown" (Red). It's a club song made to start club brawls. As the club is reduced to rubble, they sing, "La, la, la, la, la, la, la, laaaaa," and spark another one.
Method Man, Redman - Da Rockwilder
The Wu
("Protect Ya Neck," "Shame on a N—a," "Triumph," "Gravel Pit")
Is there anything more daunting than rapping after some of the most revered lyricists in rap history? How do you compete with the outlandish irreverence of ODB, the slick and slang-laden verses of Raekwon, or the free-associative quotables of Ghostface Killah? On song after song in Wu-Tang's celebrated catalog, Method Man had the most memorable verse. On the Clan's first single, "Protect Ya Neck," he exhibited the rhythmic grace he continually refined throughout his career, floating between RZA's cavernous drums. At the end of his verse, he innovates via sound effect, actually coughing instead of saying the word "cough" to complete his rhyme. His Wu verses constantly subvert expectation.
Inspectah Deck's "Triumph" verse is widely regarded as one of the greatest verses in the Wu canon and rap writ large. Only Method Man had the nerve to rap in Deck's shadow, and his verse is arguably as intricate. He opens by getting biblical: "As the world turns I spread like germ/Bless the globe with the pestilence, the hardheaded never learn." In the lines that follow, Method Man "transform[s] into the Ghost Rider" and "rip[s] through your slums" with the "Guns of Navarone." In one verse, you get biblical, comic book, and cinematic allusions. "Socrates' philosophies" sounds better, but you could visualize all of Meth's rhymes.
When RZA made the swaying, James Bond-esque banger that is "Gravel Pit," Method Man was the obvious choice for the lead verse. No other member committed to the bit like him. He rides the beat with his typical casual athleticism, making references to conspiracy theorist manifesto Behold a Pale Horse sound innocuous before comparing the Park Hill projects in Staten Island to Vincent Price's House on Haunted Hill. It all sounds as smooth and approachable as every Meth verse, but part of his brilliance on Wu tracks (and everywhere else) was offering illuminating moments for those listening closely.
The Guest Appearances
("The What," "Shadowboxin," "Whatcha Gonna Do?", "N 2 Gether Now")
There are blog posts, Reddit threads, and lists devoted to ranking and cataloging the songs Method Man has guested on. Between 1994 and the end of 1999 alone, he ripped over 50 guest features and delivered some of the most devastating verses on two Wu-Tang albums. Wu-Tang's premiere hired assassin, his high-profile and enduring features drew more fans to the Clan. Why so many features? "That's all part of keeping real with the rap game, 'cause we're all one big family for one common cause and that's to make money making records," he told Rap Sheet in 1995. "I only mess with the real ones straight up and down."
The respect was mutual. Case in point: Method Man is the lone guest on Notorious B.I.G.'s 1994 debut, Ready to Die. "The What" remains a masterclass in bar-for-bar braggadocio, a challenge to all competition from two of New York's greats. Method Man invites the opposition to step into the ring with a "jet-black ninja" who packs a six-shooter and fancies himself Roy Rogers. By Meth's second verse, he's affecting the competition on a molecular level ("I spark and they cells get warm"). Listen once and you'll never be able to see the name "Charles Dickens" without thinking of Meth's verse.
Johnny Blaze left his imprint on Wu-Tang songs, but his sword seemed even sharper when he sparred with fewer of his fellow swordsmen. "Shadowboxin'" from GZA's Liquid Swords is arguably Meth's best appearance on a Wu solo project. GZA doesn't slack, but he grants Meth two verses to his one. RZA crafts a beat as ominous and gritty as it is soulful, a swinging instrumental that finds Meth gliding over the drums, and offering wide-ranging metaphors for his lyrical destruction: "Ill speakin' scud missile heat-seekin'/Johnny Blazin', nightmares like Wes Craven."
GZA - Shadowboxin' ft. Method Man
The DJ Premier-produced "N 2 Gether Now" from Limp Bizkit's Significant Other is essentially a Wu-Tang track without RZA's stamp. Premier does his best interpretation of RZA's kung-fu influenced beats, and Fred Durst does his best to stand in for a Wu member. The song succeeds because of Method Man, who goes as hard as he does every time he steps to the mic: "Word on the street is / They bit my thesis."
Think we've missed one of the best Method Man tracks? Let us know in the comments section below.