Redman
The Brooklyn-hailing folk singer-songwriter was known for his inventive guitar playing and expressive cover songs.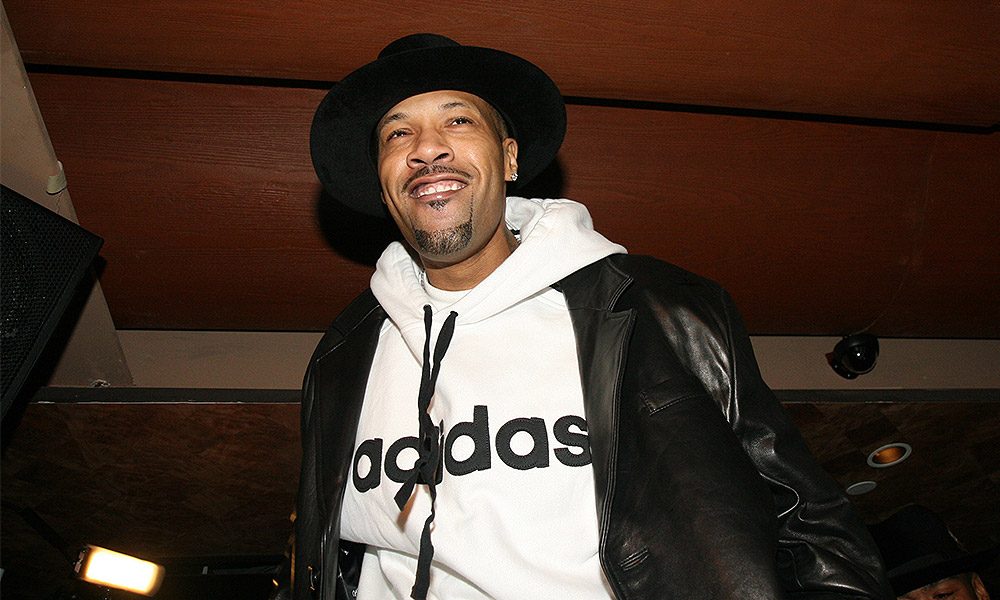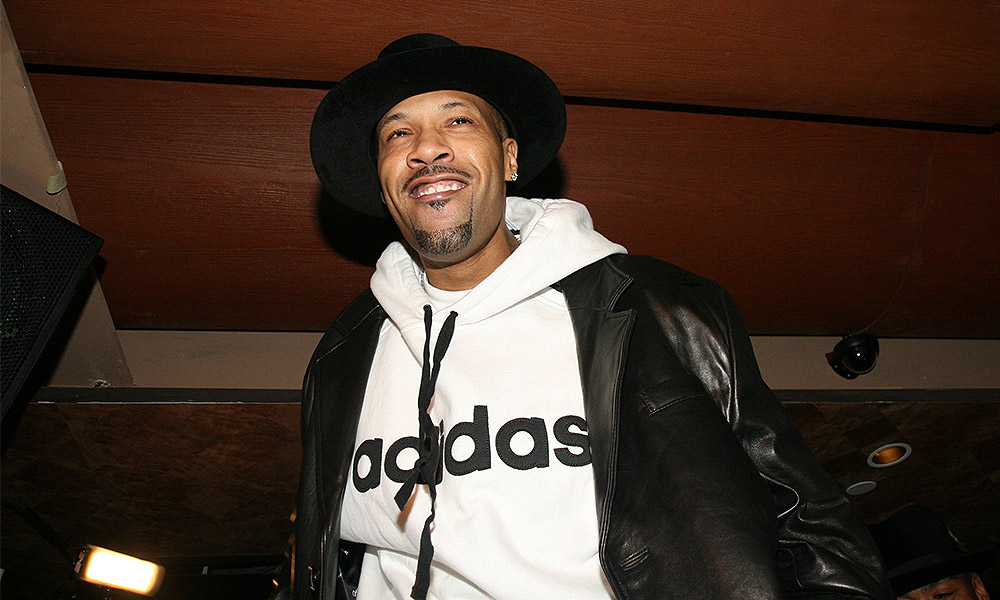 Redman is Hip Hop. Playing both sides of the fence like a pro, his ability to cruise the commercial top 40 landscapes without being labelled a sell-out as well as being looked at as one of the best to ever do it by rap purists is somewhat of a marvel. And while a number of MCs in the past have managed to capably tread these lines of musical extremes, few of them have managed to do so throughout their entire career.
Born Reginald Noble, the Newark, New Jersey MC has for years been regarded one of the most off-the-wall, esteemed, and enduring rappers of the 90s and 2000s. Dropping frequent freestyles throughout the Tri-state area, Redman burst onto the Hip Hop scene in 1990 by catching wreck with his gift of extended vocab on the tracks 'Hardcore' and 'Brothers On My Jock' by legendary rhyme duo EPMD (Erick Sermon and Parrish Smith). Taken from their album Business As Usual, it was at this point that business for Redman was about to be anything but usual.
Blending both reggae and funk influences with contemporary commentary that displayed a concise and fluid rap style, Reggie Noble's introduction into the Hip Hop scene on a solo tip came in the form of the 1992 debut album Whut? Thee Album. Establishing him as one of the top MCs on the east coast, his aggressive delivery was more than hardcore enough for the streets. Containing now-classic cuts such as 'Time 4 Some Akshun' and 'Tonight's The Night', listeners fell in love with his hilarious accounts of weed toking, alter-ego arguing, and sexual encounters of the deviant kind. The album was hailed a critical success thanks in no small part to mentor Erick Sermon's muggy beats and P-Funk inspired party jams.
With his name beginning to ring bells left, right and centre, Whut? Thee Album peaked at number 49 on the Billboard 200 chart and was certified gold, and Red himself was named 'Rap Artist of the Year' by The Source magazine. Keeping the momentum going he released his next album Dare Iz A Darkside in 1994. With some saying it was an album of confusing persona switch-ups and inaccessible subject matters, it still sits well with Red's core fan base. Producing much of the album himself, the title for the new platter came easily being that personally, Red had gone through his fair share of stress, trials and tribulations leading up to its release. Funky and dark (as the title suggests), it was an album full of bass-heavy backdrops and sporadic ramblings of the puzzling kind.
Due in part to his unforgettable quirks and comedic traits, Redman was slowly but surely becoming one of the most loveable characters in rap. However, it was his ever-growing friendship with Wu-Tang Clan rhymer Method Man that would solidify his hard-not-to-like position in rap. Appearing on features together – most notably 2Pac's 'Got My Mind Made Up' taken from his multi-platinum selling album All Eyez On Me – the partnership continued to grow organically in a way that was often only seen in duos who had started from the bottom together – Gang Starr, EPMD, Mobb Deep, Pete Rock & CL Smooth.
On his third album, 1996's Muddy Waters, Redman edged closer to the type of recognition his boisterous jokes and exciting wordplay deserved. Stepping away from the inconstancies of Dare Iz A Darkside, Red and Erick Sermon reinstated the funk-driven melodies and reggae-tinged instrumentals that made his debut the popular set that it was. His lyrics may not have evolved all that much – weed and women were still the main talking points – but his metaphors and elastic flows grew to a new high on this one.
The teaming with Meth on 'Do What Ya Feel' was a good lyrical introduction to the Meth & Red show but the album stand out proved to be 'Whateva Man'. In the track's video, the world was then introduced to the visual comedy of the rhyme duo. Channelling John Belushi and Dan Aykroyd's characters from movie The Blues Brothers (but with a Hip Hop twist), through laughter fans would eventually fall in love with Red and Meth.
Originally named the Hit Squad (and also featuring a selection of other members), Red is also a member of the Def Squad crew – alongside Erick Sermon and Keith Murray. Releasing their first and only album in 1998, El Nino went on to reach gold certification. The same year Red released his next solo album, Doc's Da Name 2000. Exceeding his previous sales record, the album hit platinum status and spawned the hits 'I'll Bee Dat', 'Da Goodness' (featuring a stellar verse from Busta Rhymes), and 'Let Da Monkey Out'. Hip Hop was mainstream but the pop element hadn't yet been added the way it did a few years later, and Redman's "keeping it real" attitude mixed with his hilarious storytelling and futuristic beats meant that people from all over the world could relate without having to be from the hood.
His close partnership with Def Jam labelmate Method Man went on to become a business partnership in 1999 when the two formed as an official duo and dropped the album Blackout!. Originally titled Amerika's Most Blunted, the duo chose to rename the album as a way to extend its commercial reach. Featuring club bangers 'Y.O.U.' and 'Da Rockwilder', a new smokers anthem was also born in 'How High'. Going platinum, the album was aggressive in its approach, hyper in its delivery, and loved by fans. The pair have since released a second part to the Blackout! series and are currently planning a third instalment.
Becoming a bonafide superstar in the three-year gap between his last solo album and his next, on 2001's Malpractice Redman unleashed his two biggest (commercially in the UK at least) singles to date. The Adam F helmed 'Smash Sumthin" blew speakers up and down the country with its echoing drum 'n' bass inspired beat, while besides offering a stomping no holes barred hilarious account of club life, 'Let's Get Dirty (I Can't Get In Da Club)' also became the inspiration behind the Grammy-nominated Cristina Aguilera single 'Dirrty' (on which Red had a guest verse).
Having a long major label musical break until 2007's Red Gone Wild: Thee Album, led with the Timbaland-produced single 'Put It Down', Red continued to put out material via his Ill At Will mixtape series but his main focus became acting. Aside from having one of the most memorable MTV Cribs episodes in the show's history, Red, once again teaming with rhyme partner Method Man, filmed the cult classic weed movie How High and then together put out the short-lived TV series Method & Red. Having also appeared in video games such as Def Jam Vendetta and its subsequent sequels, as well as NBA 2K6, Red established himself as someone with unquestionable star qualities.
After releasing another album, 2010's auto tune-guided Reggie, Redman is currently working on the sequel to his much-applauded Muddy Waters LP.
Words: Will "ill Will" Lavin
Format:
UK English