EPMD
Formed during the late 80's, EPMD's Erick Sermon and Parrish Smith are highly regarded as one of the early pioneers of rap sampling.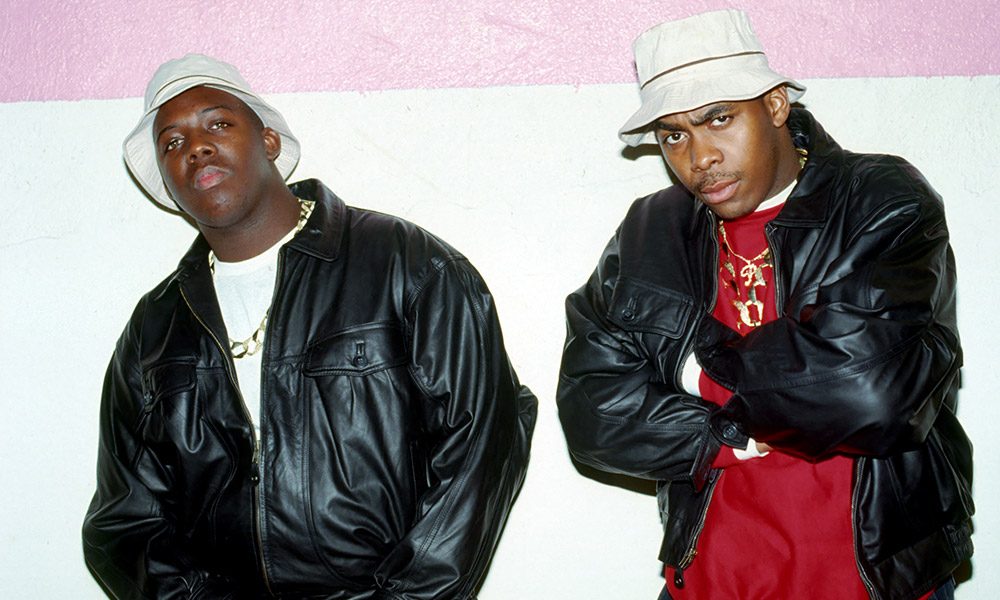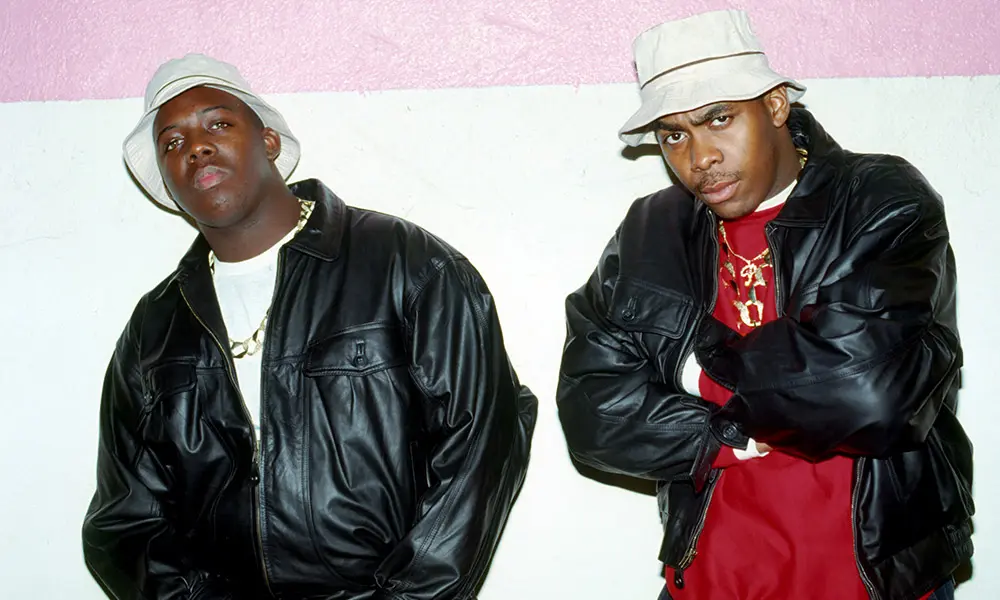 Erick Sermon and Parrish Smith are EPMD. Formed during the late '80s, the duo are highly regarded as one of the early pioneers of rap sampling. Funk fueled with deep bass backdrops, their raw and uncut tales of sexual exploits and dissing sucker MC's are the part basis of why they're often referred to as underground heroes. Active 26 years, two breakups and two separating solo careers couldn't stop Erick and Parrish making dollars.
Although both hailing from the Long Island suburb of Brentwood, Sermon and Smith each entered rap at different times. Coming together in 1987, originally the duo were set to go by the name EEPMD (Easy Erick and Parrish the Microphone Doctor). However, according to Smith during an interview with college radio station WHOV in 1987, the reason for switching the name was simply because it was easier to say. Kicking things off rapidly, EPMD, short for "Erick and Parrish Making Dollars", recorded their first record, 'It's My Thing', in just three hours.
During a time when seeking permission to use a sample hadn't yet begun, EPMD, along with the likes of Public Enemy and the Beastie Boys, ran wild borrowing snippets from other artists music, which in turn saw them creatively flipped and used to enhance the borrowing artist's sound. With that said, using a sample of Eric Clapton's version of Bob Marley's 'I Shot The Sheriff', the title track from EPMD's 1988 album Strictly Business became a hit. The rest of the album became a blueprint for others to examine. Featuring a combination of edgy street grooves and laid back rhymes, and of course, innovative use of sampling, the realism of their lyrical content gave listeners something more than just a party rhyme to digest. Sampling Zapp's 'More Bounce To The Ounce' and Kool & The Gang's 'Jungle Boogie', 'You Gots To Chill' was the perfect example of the EPMD uprising.
Going gold and then repeating the achievement with their 1989 follow-up Unfinished Business, the latter of the two was selected as one of The Source's 100 Best Rap Albums in 1998. With the word business featured in all of their albums titles, it was obvious listening to EPMD that they were in fact all about their business.
However, signed to Fresh/Sleeping Bag Records, their industry business was about to get a lot more complicated. After running into some financial difficulties, Sleeping Bag went under. The duo's first two albums were acquired by Priority/EMI Records before the label was sold, while EPMD's contract was bought by rap powerhouse Def Jam Records – home at the time to the likes of LL Cool J, Beastie Boys, and Public Enemy.
1990 saw EPMD release their first Def Jam album, Business As Usual. Ironically, the album was anything but business as usual. Whilst still spitting laid back rhymes, attacking sucker MC's and discussing romantic rendezvous gone bad [on the third instalment of the "Jane" series], there appeared to be no growth as far as instrumental maturity was concerned. Still heavily reliant on sampling, the usage just wasn't as clever as previous efforts. Still going gold, even if critics weren't as impressed as they were previously, one of the album's highlights included the introduction of a New Jersey rapper by the name of Redman, who as many know went on to enjoy a very successful solo career himself.
Going their separate ways January of 1993, the reason for such an unforeseen action was reported to be a controversial one. According to interview footage seen in the documentary Beef II, it is said that Smith's home was broken into by armed intruders and apparently his partner-in-rhyme Erick Sermon was behind it. Whilst not there himself, one of the apprehended guilty party informed police that Sermon paid them to do it.
Before tensions rose to breaking point, EPMD did manage to put out one of their finest albums to date. Business Never Personal was both an artistic and commercial victory. Keeping their ear to the street paid off. With the genre's lyrical content getting more aggressive as the days went on, the formation of The Hit Squad – K-Solo, Das EFX and Redman – injected new blood, new viewpoints, and new influence into the EPMD machine. The outcome? The rough, rugged and raw posse cut 'Head Banger'.
Before reforming in 1997, Erick Sermon went on to have success with his albums No Pressure (1993) and Double Or Nothing (1995). Parrish Smith kept his name on the airwaves releasing Shade Business (1994) and Business Is Business (1996).
Their comeback album, 1997's Back In Business, was a testament to Sermon and Smith's natural chemistry and ability to shift with the changing times. With Def Jam owning the charts, rap the following year became the biggest selling musical genre on the planet outselling country by 9 million copies. With that said, the updated sound of the late '90s, which was dominated by tales of street hostility, cartel fantasies and unlimited amounts of braggadocios manhood swinging, birthed a new breed of MC. While names such as DMX, Method Man and LL Cool J were embracing the updated edgier side of rap, EPMD bridged the gap by incorporating both the old and new with yet more clever sample usage – 'K.I.M.' featured samples from both Onyx and the Beastie Boys, as well as classical composing legend Wolfgang Amadeus Mozart.
With their sixth studio album, 1999's Out Of Business, the title alone was enough to suggest that the duo were once again calling it quits. Officially splitting in 2005, not lasting too long the duo reunited a year later performing at the Rock The Bells Tour in New York at B.B. King's Blues Club & Grill. With longtime collaborator DJ Scratch, it was their first New York show in eight years. Not releasing another album until 2008's We Mean Business, caught up in the midst of illegal downloads and lack of promotional funding, the album was received well by critics but commercially proved lacklustre.
Solo-wise, while Parrish Smith dropped off another offering in the form of The Awakening in 2003, it was Erick Sermon who seemed to command more respect for his individual works – Eminem even namechecked Sermon during a battle in the movie 8 Mile because of his technical ability. After releasing the gold-selling Def Squad album El Nino alongside group members Keith Murray and Redman in 1998, Sermon then released Def Squad Presents Erick Onasis in 2000. Going on to have a commercially successful run thanks to the albums Music (2001) and React (2002), his last solo effort was the Motown released Chilltown, New York in 2004.
Arguably one of the best rap duos in Hip Hop history, EPMD influenced an army of budding lyricists hell-bent on following their hardcore blueprint and fictional tales of urban-orientated street life, as well as those music fans looking for something a little more adventurous than the pop-culture norm. With numerous classics under their belts and thanks to their funky backdrops, simplistically ill lyrical content, and innovative use of sampling, Erick Sermon and Parrish Smith will forever be considered Hip-Hop icons.
Words: Will "ill Will" Lavin
Format:
UK English