Snoop Dogg Presents Jane Handcock And Her New Single, 'Like My Weed'
The single follows Snoop's unveiling of his new supergroup, Mount Westmore.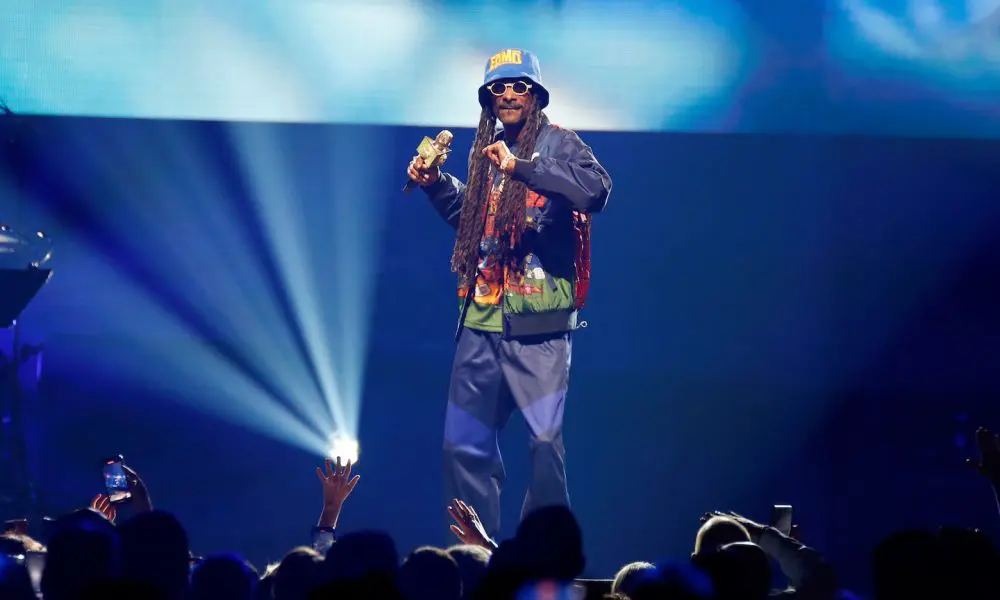 Snoop Dogg has recruited Jane Handcock to grace his new compilation album. Handcock's "Like My Weed" is the latest taste from his forthcoming album, The Algorithm.
The track is a classic weed jam, with Handcock even giving a shoutout to the debut single from A Tribe Called Quest. She raps raps, "High as the condo/OG seasoned cilantro, I blow/I think I left my wallet and lighter in El Segundo."
Last month, Snoop Dogg introduced The Algorithm with the release of a new single and video – on Snoop's 50th birthday – "Big Subwoofer" by Mount Westmore, the new supergroup comprised of west coast rap legends Snoop, Ice Cube, E-40, and Too Short.
"Big Subwoofer" is the first song from The Algorithm, an all-encompassing new project that features artists from the legendary Def Jam label's past, present, and future. It's Snoop's mission to change the current algorithm of what we listen to today, by putting feeling back into music with the release of his new project.
"There's so much talent on this record," said Snoop, "so many styles of music, it breaks the algorithm. Right now, the algorithm is telling us you have to rap this way, you have to sound this way, but they're not telling you how it's supposed to feel. My algorithm is going to give you a feeling, not a sound."
When Snoop Dogg joined Def Jam Recordings in June, he took over a new role that will allow him to strategically work across the label's executive team and artist roster. In the video accompanying the announcement, Snoop characterized Def Jam as "the holy grail of hip-hop." His main focus, he emphasized, would be "to help the artists and give them love and wisdom and guidance and understanding, teach them some tricks that I learned in the game — to diversify their portfolios to be superstars."