Snoop Dogg Announces Two New Albums: One For Adults And One For Kids
The album is set to feature a number of big name collaborators, according to Snoop.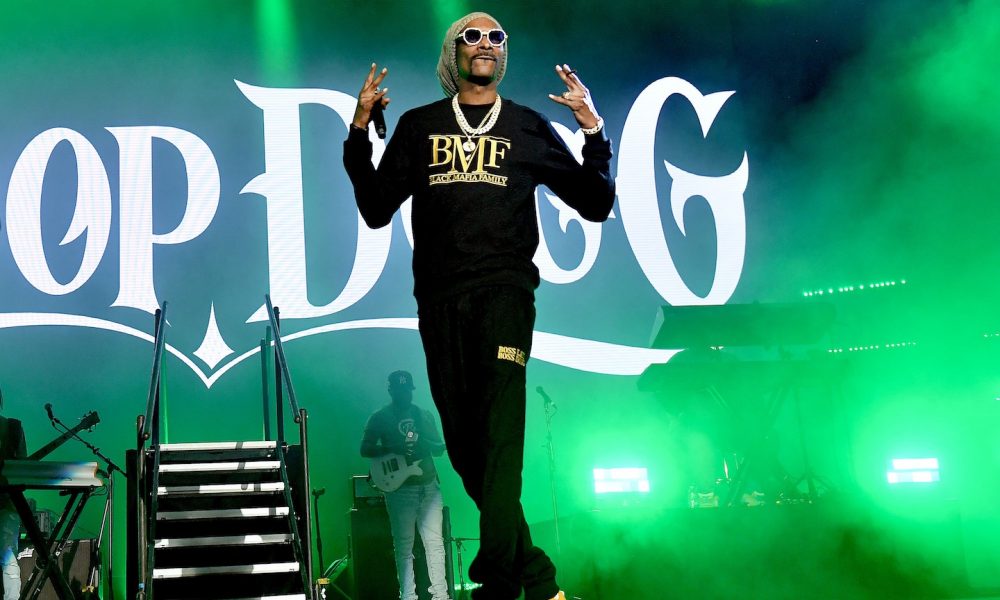 Snoop Dogg has two albums on the way, one for his regular audience and a second project for the kids.
During an interview on the Tonight Show Starring Jimmy Fallon (Sept. 27) Snoop discussed his new role as Def Jam executive creative and strategic consultant. The clip premiered exclusively on Billboard before the telecast.
The project—which will be Snoop's 19th studio album, following April's From Tha Streets to Tha Suites—is called Algorithm. It's set to arrive in November, and it's "featuring a lot of big-name acts," Snoop told Fallon. This will mark the first time Snoop has released two studio albums in the same calendar year.
This news was highlighted by Snoop's announcement that he's working on a kids album.
"I was a fan of Def Jam Records as a kid, and knowing the talent that they have over there and the opportunity that was waiting on me, I wanted to go over there and give a lot of opportunity to the artists over there to get some information, some wisdom and some guidance from me and then also develop some new acts and give some opportunity," he told Fallon.
"So Def Jam was the perfect place for me, considering how much I love it and how much it means to hip-hop and how it really needed somebody like me to change the energy of the building. I'm over there for one reason: to get the music back poppin' and to make the people feel the way they're supposed to."
Snoop's entrepreneurial spirit is one of the many things he used to instruct the label's young artists. He not only executive produced the Netflix show Coach Snoop, GGN: Double G News, and the TNT game show Joker's Wild, he garnered an Emmy nomination as executive producer for the hit VH1 show, Martha & Snoop's Potluck Dinner Party. He also has made multiple investments and endorsements spanning the lifestyle, food/beverage, and cannabis industries, and founded the Snoop Youth Football League in 2005.
Listen to the best of Snoop Dogg on Apple Music and Spotify.