Jadakiss
Jadakiss is a Yonkers-based rapper whose solo career includes hit singles like 'Why?' as well as albums like Kiss of Death and The Last Kiss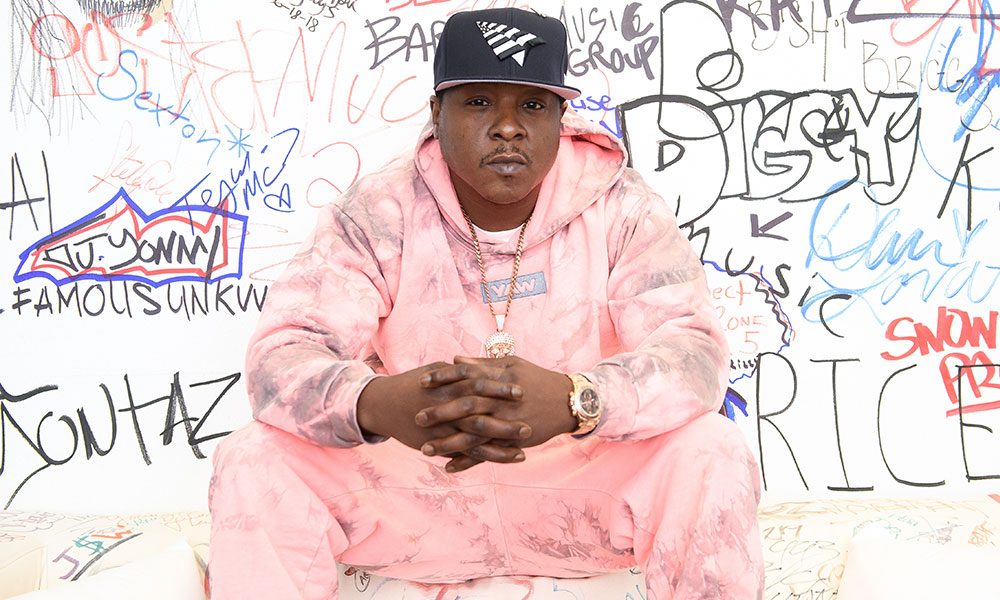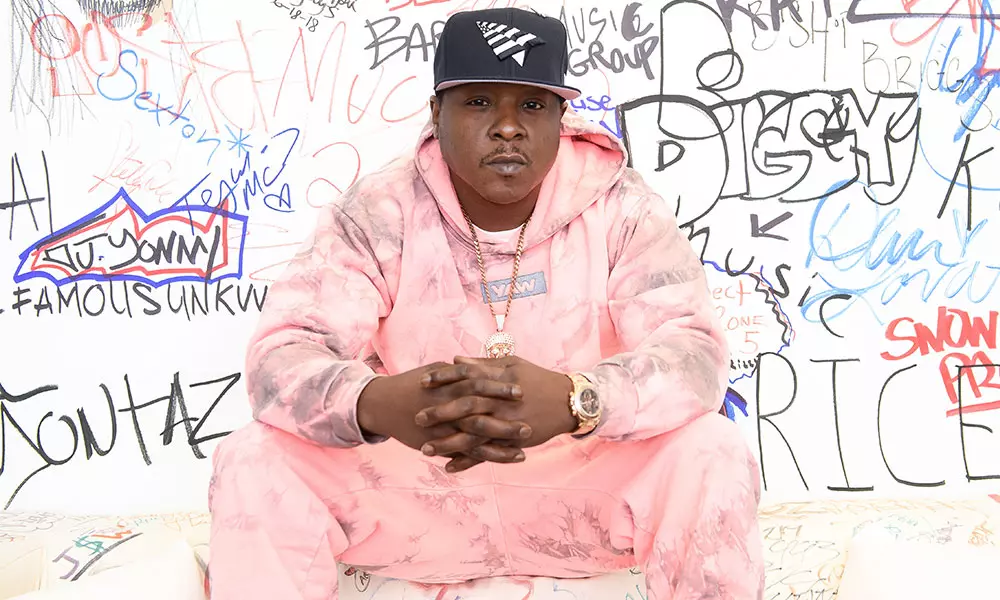 Jason Phillips, better known to his friends as Jadakiss, is an American rapper and entrepreneur of repute who hails from the tough streets of Yonkers, New York City. Aside from his own select recording career – which we're proud to unveil for you here – he is also a part-owner of D-Block Records. No stranger to controversy – a badge of honour amongst hip hop and hardcore hombres –Jadakiss has had his spats and diss sessions with the likes of 50 Cent, but he's also pushed the boat out and stood on his dime to make three essential albums. Enjoyed a string of radio hits, collaborated with Mariah Carey, Snoop Dogg and laid on some of the finest rap live shows on the planet, to the extent that Eminem, no slouch himself, has named Jadakiss as one of the most influential rappers in the game.
By the time he quit high school, Jadakiss / Philips was already renowned as a freestyler and was rapping for his rent when he attended the 'Jack the Rapper' battle fest in Florida as a 16-year old. A friendship with the Ruff Ryders management folks leads him to hang out at the studio, watch in envy as artists like DMX came and went and conquered. Still a teenager Phillips formed The Warlocks with Sheek Louch and Styles P and they made their debut guest-starring on The Main Source's 1994 album track 'Set It Off'. This, in turn, pushed Jadakiss into the clutches of The Notorious B.I.G. and now calling themselves LOX. They paid tribute to the Big man with 'We'll Always Love Poppa' – b-side to Puff Daddy's 'I'll Be Missing You' in 1997.
So far so good, but contributions weren't the only thing that Jadakiss wanted to be known for and Puffy's slick, the radio-friendly approach wasn't where his head was at either. The LOX made their stand with the album Money, Power, Respect in 1998 (it would eventually go Platinum) and hit the new millennium in some style on the follow-up 'We Are the Streets' where you find them working with Timbaland early on and the esoteric Swizz Beats. Both of these are cult items.
Now signed to Ruff Ryder's, Jadakiss made his break out with Kiss Tha Game Goodbye.  His star was in the ascendant now and the album shifted close on a million copies thanks to a canny blend of Gangsta, Mafioso and Horrorcore with lashings of suave East Coast funk thrown on top to keep listeners guessing and dancing. With producers including The Neptunes, Icepick, Alchemist, Just Blasze and Mahogany, this brilliant collection of MC style, toast and boast and hilarious bravado cuts like  'Stick Yourself (skit)' and 'Cruisin'' (featuring the aforementioned Mr Dogg) rapidly became a word of mouth must-have on both sides of the Atlantic and Jadakiss was well feted when he visited these shores to promote. The samples were sharp and the originals crisp so the interplay between borrowed pieces from Michael McDonald, the Jackson 5 (always a winner) and Sounds of Blackness created a seamless fusion.
Jadakiss waited three years to let that all soak in before revealing Kiss of Death in 1994. Recording now in NYC and Los Angeles (at Groovyville) this is just as accomplished and the writing is broader. Stand out cuts include 'Why' (with Anthony Hamilton) and the smash 'U make Me Wanna' (with Mariah Carey) and the album's best-known piece 'Welcome to D-Block' performed with LOX and Eminem, who also produces. Jadakiss is now established, and his continuing collaborations with The Neptunes, The Alchemist and more result in a fully grounded and rounded disc that is a joy to behold. This time the samples are off the wall – cut-ups from British hippy group Gong and Roger Troutman are integrated into real Old Skool faves – Melba Moore, Curtis Mayfield and Atlantic Starr. It's a soulful shoot out that is now considered to have attained classic status in hip-hop circles.
Another five years will elapse before Jadakiss returns, this time with the crunchy, The Last Kiss (the original title Kiss My Ass didn't fare well at retail tests for some reason). Over a dozen producers work their thing here and we're particularly enamoured of The Neptunes mixes on 'Stress Ya' and 'Rockin' With the Best' (featuring Pharrell Williams and Bobby V). The hits are everywhere though: 'By My Side', the infamous  'Letter to B.I.G.' and the switched-on 'Who's Real' are all the business. You can also hear where Jadakiss is at musically since most of the samples are old soul grooves. Rhymes wise this is an incredibly detailed affair. Plenty of ad-libs, some torchy vocals and even layers of violins make this stand out from the crowd with 'What If' revisiting his big hit 'Why', while he's right on the street for 'Things I've Been Through' ably assisted by Luther Vandross's borrowed  'Promise Me.' One of our favourite emcees, Jadakiss has an output that still thrills. We wish there was more of it but what he's done to date is great. Whisper it quietly, a new album is in the pipeline for late 2014. We'll kiss that when we see it.
Words: Max Bell
Format:
UK English