Best Jadakiss Songs: Hip-Hop Essentials From A Versatile MC
The Yonkers MC sounds at home on just about any track he chooses to rhyme on.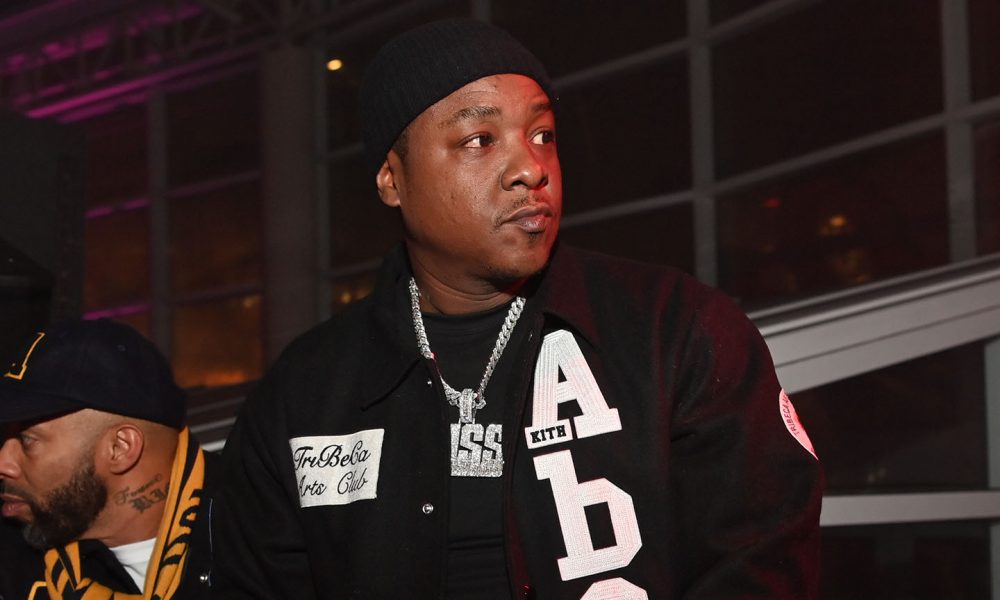 Hip-hop is a competitive sport, and few rappers can claim true longevity in the game. Jadakiss is the rare exception. The Yonkers rapper is the embodiment of consistency, maintaining his relevancy and lyrical dominance since the late 1990s. Armed with a signature raspy-voiced flow, Jada has become a true hip-hop icon with a diverse catalog. A good deal of that work has come with Styles P and Sheek Louch in their classic trio the LOX, one of New York City's most celebrated hip-hop groups. But there's also plenty of solo work to dive into as well. What follows is an introduction Jadakiss' best songs, a discography like few others.
Listen to the best songs by Jadakiss on Apple Music or Spotify.
New York City
(Last Days; Rite Where You Stand; Made You Look Remix feat. Jadakiss and Ludacris; Money, Power, Respect; New York, New York)
Jadakiss is one of New York City's most respected MCs. Just look at the list of rappers that have asked him to appear on songs with him. You can start with Notorious B.I.G., who welcomed LOX onto "Last Days." Jada spits fire on both the hook and his verse, laying the foundation for his now legendary status. Jada also proved to be a perfect match for Gang Starr, the veteran NY duo of Guru and DJ Premier. He rides his verse with ease over Premier's classic boom bap beat. "I fall back, smoke an ounce in the dark/Bounce on a Preme track like I bounce on a NARC," Jada flows, as smooth as a professional hitman.
Gang Starr - Rite Where You Stand ft. Jadakiss
His appearance on the remix to Nas' "Made You Look" starts with a bang. "This is history, baby!" Jada declares at the start. It almost feels as if Jada is kicking open the door with his impeccable flow and nimble wordplay. As effortless as it feels, Jadakiss rhymes with the precision and ferocity of a champion boxer. On "Money, Power, Respect," a staple posse cut of the golden 90s era, each MC spits their fiercest. As always, Jada comes with the punchlines, claiming, "if I don't respect you/ I'm going to check you" in a warning to anyone looking to front on his skills. Matching energy with DMX is a challenge for anyone, but Jada slides on his verse like he was made for the beat. Ja Rule's 2004 "New York," meanwhile, started a hip-hop war with Rule's rival 50 Cent, but the song wouldn't have been the same without Jadakiss lending his credibility to it.
A multifaceted MC
(We Gonna Make It; Why?; Knock Yourself Out; U Make Me Wanna feat. Mariah Carey; Jenny from the Block)
Jadakiss has traveled many different places in his career, from the streets to the pop charts. Jada's full-length debut, Kiss the Game Goodbye, contains one of his most undisputed hits, "We Gonna Make It." Jada trades bars with his LOX brother Styles P, with Jada joyously letting the world know that he (and his crew) are on their way up. Jada succeeded on one of his biggest solo hits by going deep on "Why?" Jada takes a look at the source of society's troubles and, alongside R&B singer Anthony Hamilton, tries to find solutions.
Jadakiss - Why (Uncut Version) ft. Anthony Hamilton
Another showcase for Jadakiss' range is "Knock Yourself Out," a club banger that features Jada riding over a classic Neptunes beat with a young Pharrell stunting on the hook. Jada uses the energy of the track to floss magnificently, claiming, "And my watch got so many rocks, when you look at the time it's sorta like you watchin yourself/Front if you want, I puff a few blunts and take a cruise in a Porsche with the trunk in the front." "U Make Me Wanna," meanwhile, shows that Jadakiss can deliver something special for the ladies too. (With an excellent assist from Mariah Carey.) Jennifer Lopez brought Jadakiss and Styles P to spit a few bars on her gigantic pop hit, "Jenny From the Block," utilizing their rep to prove her claim.
Jadakiss' Guest Appearances
(Life; Oil Money Gang; All Praises; Black Illuminati; See Me Down)
Jadakiss has become one of the go-to MCs for guest spots, giving new school rappers the opportunity to show they understand what came before. Texas boss Trae the Truth recruited Jadakiss for his reflective 2011 track "Life," where the MCs ponder the difficulties and traps of street life. Rick Ross invited Jada on to the 2013 "Oil Money Gang," giving an East Coast feel to the predominantly southern proceedings.
More recently, Jada teamed up separately with heavyweights Westside Gunn and Freddie Gibbs, two of the most celebrated artists in the game. On "Black Illuminati" he used the space to reflect on his OG status, dropping gems like, "They just wanna be around money, but they are not friends/Until you fall back from 'em, that's where the plot ends/I've been reppin' the Apple since it was rotten/When you a golden, you can never be forgotten." Even Chicago drill star Lil Durk enlisted Kiss. Jadakiss' effortless addition to the rags-to-riches story "See Me Down" further proves that he is one of the most versatile MCs in all of hip-hop.
Westside Gunn - All Praises (Audio) ft. Boldy James, Jadakiss
Listen to the best songs by Jadakiss on Apple Music or Spotify.