Nels Cline Singers Release New Album, 'Share The Wealth'
The band's third album for Blue Note, it was recorded in just two days at The Bunker in Brooklyn with Cline and Eli Crews co-producing.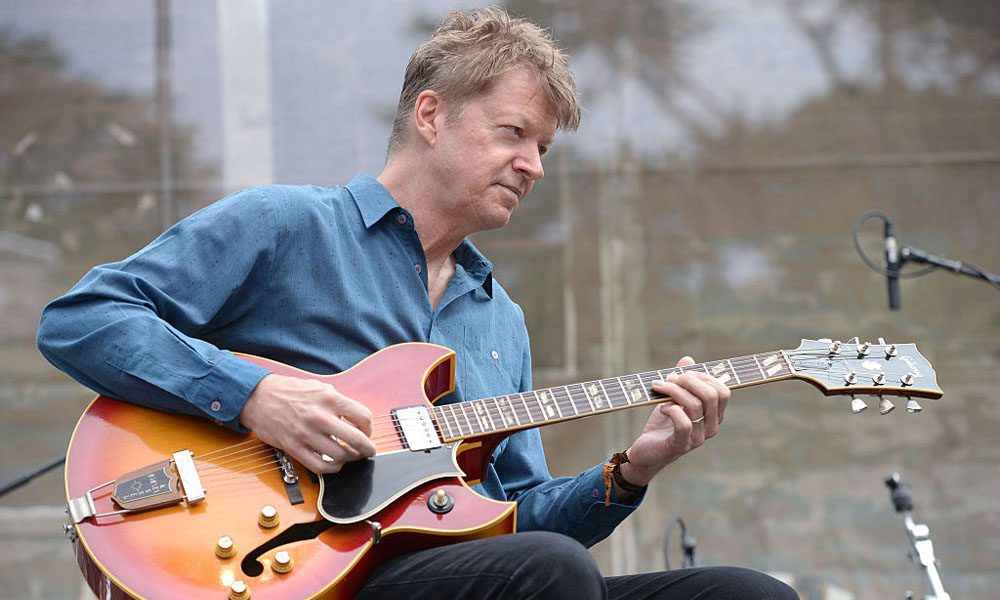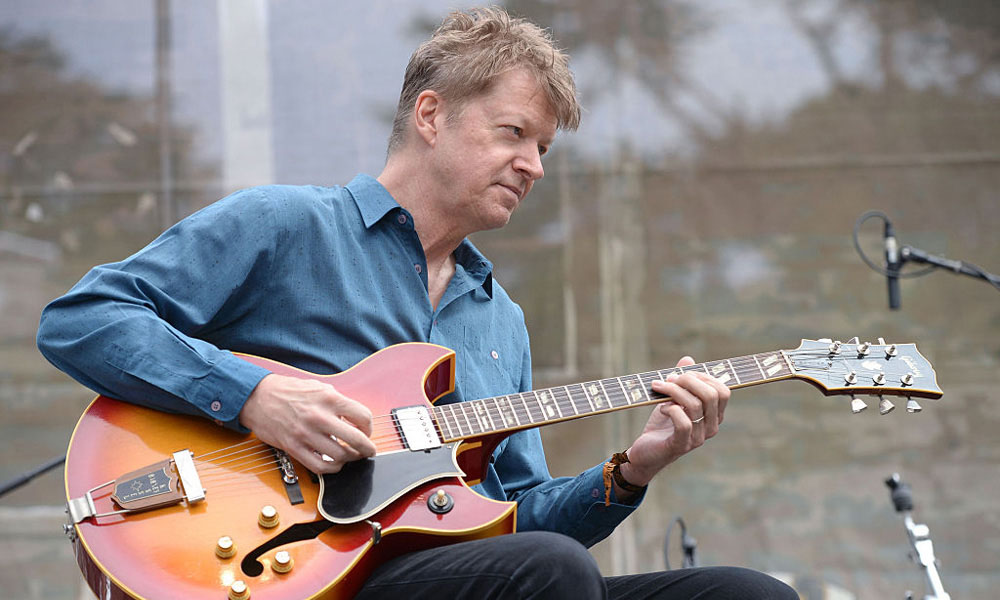 Nels Cline has released his third Blue Note album Share The Wealth, a dynamic double album that presents 10 swirling, evocative soundscapes.
The tracks features the guitar renegade with an expanded edition of his long-running project The Nels Cline Singers with saxophonist and punk-jazz iconoclast Skerik, keyboard marvel Brian Marsella, bass powerhouse Trevor Dunn, long-time collaborator and drummer Scott Amendola, and Brazilian percussionist Cyro Baptista. The album is available now on vinyl, CD, and digital formats and you can watch Cline discuss the story behind the album on "First Look" with Blue Note President Don Was below.
Recorded in just two days at The Bunker in Brooklyn with Cline and Eli Crews co-producing, Share The Wealth is by far Cline's most fiercely experimental, cutting-edge Blue Note outing to date.
"This band has never even played a live gig together," explains the sonic explorer and Wilco guitarist. "So basically, the whole thing was an experiment. We recorded all these jams with the idea that I was going to take tiny fragments of them and create this kind of cut-and-paste, collaged, psychedelic record like an Os Mutantes record or something crazy like that. But when I listened back to these jams, I liked them so much that I wanted to keep them intact. And some of the most startling transitions, they're not edits. They just happened in the course of these long improvisations in the studio, almost like magic."
For his ambitious 2016 Blue Note debut, Lovers, Cline defied all expectations by delivering a sumptuous chamber-orchestra feast of mood music conducted and arranged by Michael Leonhart, and inspired by his muses Bill Evans, Jim Hall, Gil Evans, Jimmy Giuffre, Sonic Youth and Henry Mancini. For his 2018 follow-up, Currents, Constellations, he pared it down to a quartet, dubbed The Nels Cline 4, and showcased a tight two-guitar interplay with his six-string partner Julian Lage, bassist Scott Colley and drummer Tom Rainey on some heated collective improvisations across a wide range of moods.
Share The Wealth is out now and can be bought here.