New Book On Tommy Nutter, Tailor To Beatles, Elton John And More
He clothed all but one Beatle on the 'Abbey Road' cover, and Mick & Bianca on their wedding day.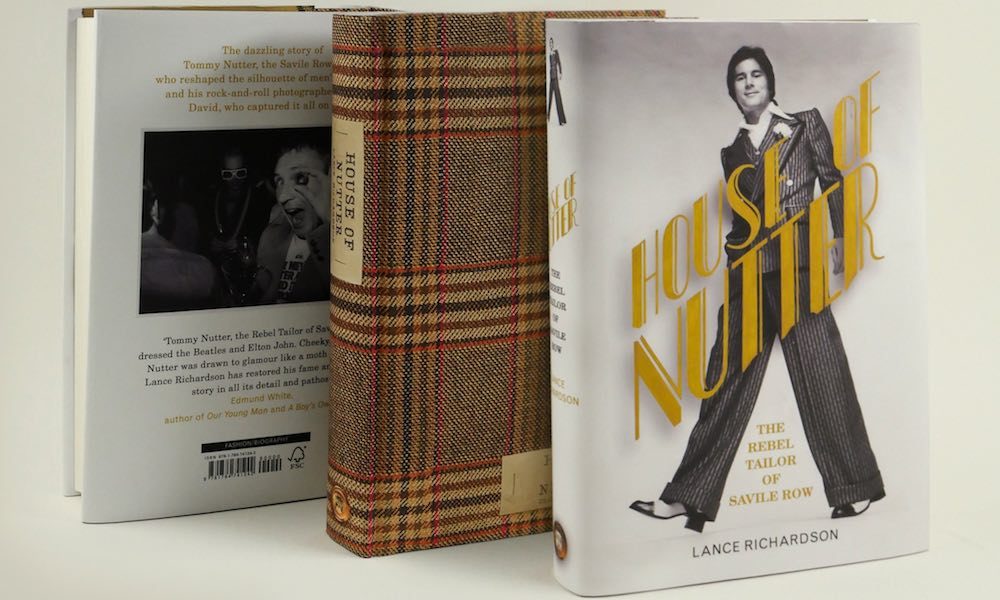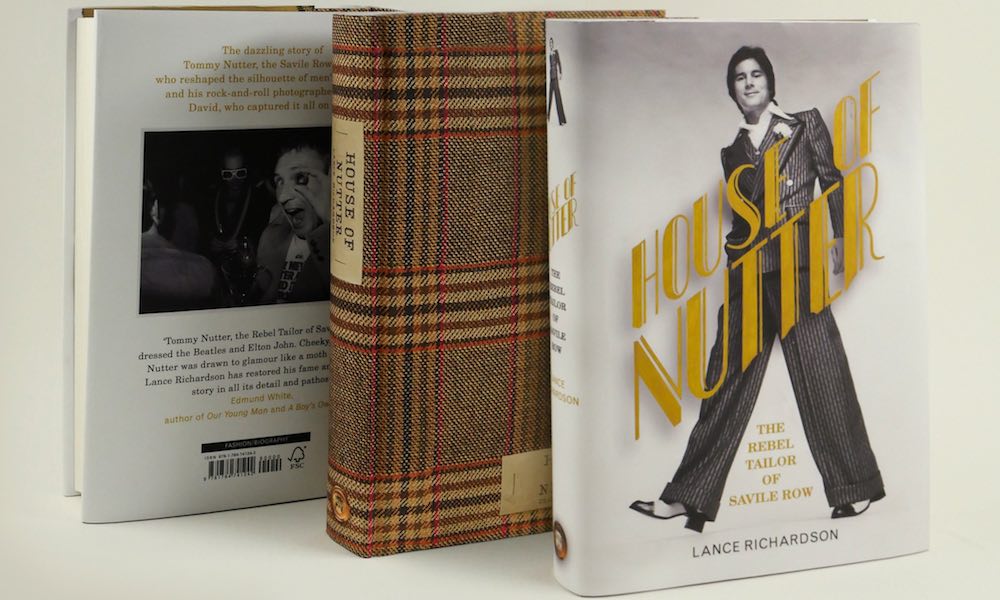 A new book by Lance Richardson, House Of Nutter: The Rebel Tailor Of Savile Row, tells the story of Tommy Nutter, the man whose suits were worn by The Beatles, Elton John, Mick Jagger and countless other symbols of the swinging '60s and flamboyant '70s.
Just published by Chatto & Windus, the volume, by Australian-born, New York-based Richardson, recounts the rise to prominence of Nutter, who died in 1992, and his rock photographer brother David, who is still alive and contributes with extensive interviews.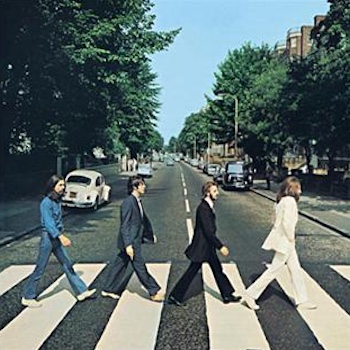 Perhaps most famously, all of The Beatles except George Harrison wore Nutter's suits on the iconic cover of Abbey Road; Ringo Starr later endorsed another of his creations, as did Jagger, Elton, Eric Clapton and other such notables as Andy Warhol and Vidal Sassoon. Nutter designed the suits that were worn by Mick and Bianca Jagger on their wedding day in 1971.
"In 1969, at the age of 26, Tommy opened an unusual new boutique on the 'golden mile' of bespoke [London] tailoring, Savile Row," says the book's publicity. "While shocking a haughty establishment resistant to change, 'Nutters of Savile Row' became an immediate sensation among the young, rich, and beautiful, beguiling everyone from Bianca Jagger to The Beatles — who immortalised Tommy's designs on the album cover of  Abbey Road."
The Savile Row venture was backed financially by singer-entertainer Cilla Black, her husband Bobby Willis and Peter Brown, the managing director of The Beatles' company Apple. "Meanwhile," continues the publicity, "David's innate talent with a camera vaulted him across the Atlantic to New York City, where he found himself in a parallel constellation of stars (Yoko Ono, Elton John) who enjoyed his dry wit almost as much as his photography."
The book describes how, for Elton John's 1984 wedding to Renate Blauel, Nutter created 20 spectacular outfits, "two of each, in case of any mishap, in a wide range of primary colours." Elton has been quoted as saying that Nutter "completely glamourised Savile Row and made it accessible"
The biography has already been acclaimed for its depiction of two gay men in the British class system of the day and their rise from a modest north London upbringing. Edmund White, author of Our Young Man and A Boy's Own Story, observed: "Cheeky, aloof, camp, Nutter was drawn to glamour like a moth to a flame. Lance Richardson has restored his fame and gripping story in all its detail and pathos."
Andrew Lloyd Webber, a longtime friend, said: ""He made me a lot of things when one was younger and trendier. There was a wonderful maroon coat I remember I wore for Ascot — he was always such fun, very much part of my early life when Jesus Christ Superstar was going on. He made clothes for Tim Rice too, we were all great mates." More information about House Of Nutter: The Rebel Tailor Of Savile Row is available here.
Explore our Beatles Artist Page.
Format:
UK English