Nilüfer Yanya Announces New Album, 'Painless,' Shares 'Stabilise'
'I was really thinking about your surroundings and how much they influence or change your perception of things,' said Yanya about the first single.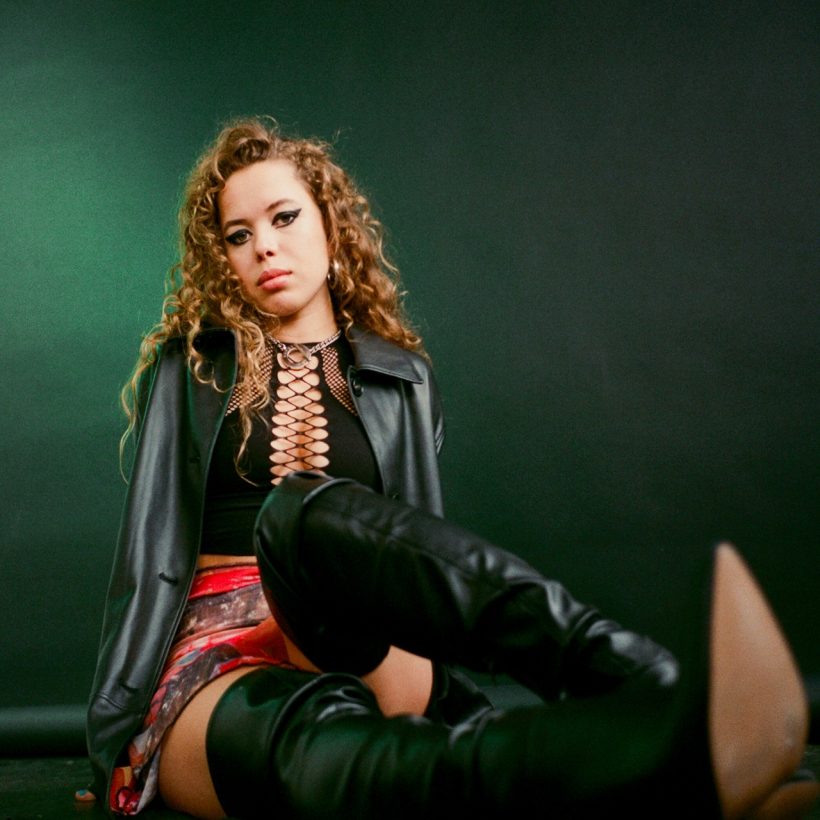 Nilüfer Yanya has announced her anticipated second album, PAINLESS, set to be released on March 4, 2022 via ATO Records.
The album's lead single "stabilise" also arrives today alongside its accompanying video by her sister and longtime creative collaborator Molly Daniel.
Nilüfer Yanya - stabilise (Official Video)
Nilüfer Yanya is returning to the stage for Pitchfork Music Festival London, co-headlining Hackney Church on November 13 with Moses Boyd and supported by Emma-Jean Thackray, and cktrl. Tickets are entirely sold out for the event.
Nilüfer offered some thoughts about the concept behind the single and video, saying, "I was really thinking about your surroundings and how much they influence or change your perception of things. A lot of the city is just grey and concrete, there's no escape."
She adds, "The video plays on the central theme in the song of no one coming to save you ever. It's set in depths of reality in every day life where we are the only one's truly capable of salvaging or losing ourselves. Nothing is out there -both a depressing and reassuring statement (depending on how you look at it). Sometimes you have to dress up as a spy or a rock star and just hope for the best."
PAINLESS is the follow-up to Nilüfer Yanya's renowned 2019 debut album Miss Universe, which fully established her as a singular artist and a distinctive voice. The critically acclaimed Miss Universe—a widescreen concept record that took a tongue in cheek swipe at the most self-involved corners of the health and wellness industry—was followed last year by the three song EP Feeling Lucky?, which further explored Yanya's fascination with 90s alt-rock melodies and drew on themes of resentment, her fear of flying, and the concept of luck.
Pitchfork summed up Feeling Lucky? and her now peerless songwriting by saying: "Nilüfer Yanya's melodies have a pull so strong they almost necessitate their own law of physics." Yanya also re-released her early EPs on vinyl for the first time this year on the record label Inside Out. The release is a fundraiser for Artists in Transit, a collaborative not for profit group she founded with her sister Molly that delivers art workshops to displaced people and communities in times of hardship.
PAINLESS Tracklist:
1. the dealer
2. L/R
3. shameless
4. stabilise
5. chase me
6. midnight sun
7. trouble
8. try
9. company
10. belong with you
11. the mystic
12. anotherlife