Olivia Rodrigo Is Set To Release 'Olivia Rodrigo: Driving Home 2 U (A Sour Film)'
The film is set to premiere on Disney+ on March 25.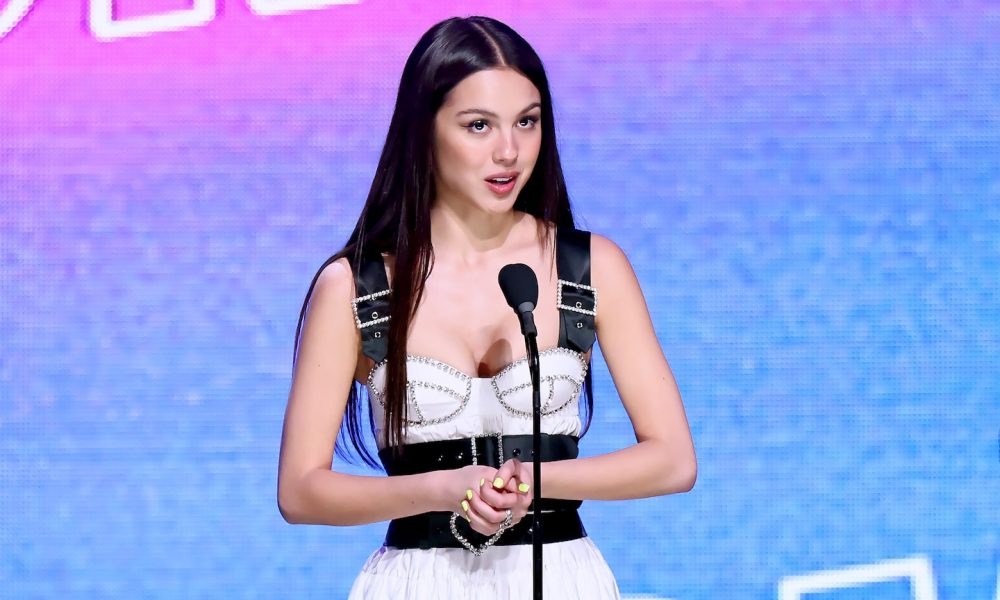 Olivia Rodrigo has announced a new film, Olivia Rodrigo: Driving Home 2 U (A Sour Film). The project is set to debut via Disney+ on March 25.
The film follows the star on a road trip from Salt Lake City, Utah, where she began writing Sour, to Los Angeles California. Along the way, according to Billboard, Rodrigo "recounts memories of creating the project with producer and songwriter Dan Nigro, as well as the rollercoaster of emotions she was going through as a heartbroken teenager at the time."
The publication also spoke with Rodrigo about the project. "It was one of the most interesting parts, looking back on me making that album," she said. "I remember having so many doubts and I was like, 'Nobody's going to like any of this!' It's cool that lots of people did. It's confidence-boosting."
The Stacey Lee-directed movie also weaves in creative, cinematic live arrangements from Sour along the road trip, performed in the order Rodrigo wrote them for the album. The entire interview is out now.
Last month, Billboard also reported that Rodrigo was working on new music, amongst a number of other topics. In preparing for her Sour tour, Rodrigo explained why she's resisting the pull of stadium shows in favor of amphitheaters and smaller venues. "'I think it's important not to skip steps in my career,' she says of the underplay strategy. 'And also, I'm just really excited to play these more intimate venues and get to know my fans on a deeper, more personal level.'"
Rodrigo also reflected on meeting the President of the United States. "One of the craziest moments in my life was getting to go to the White House and meet President Joe Biden and support vaccination in America. The whole time I was in the White House having this incredible experience, I was just thinking about how I got to do it because I wrote a bunch of songs in my bedroom. That was just a real 'pinch me' moment."
Fans have been clamoring to know what's next for Rodrigo, and during the interview, she revealed a few details. "I have a title for my next album and a few songs. It's really exciting to think about the next world that's coming up for me. I just love writing songs. I'm trying not to put too much pressure on myself. [I want to] just sort of explore and have fun right now."