Olivia Rodrigo Is Writing New Music, According To 'Billboard' Profile
'I have a title for my next album and a few songs,' Rodrigo said in the interview.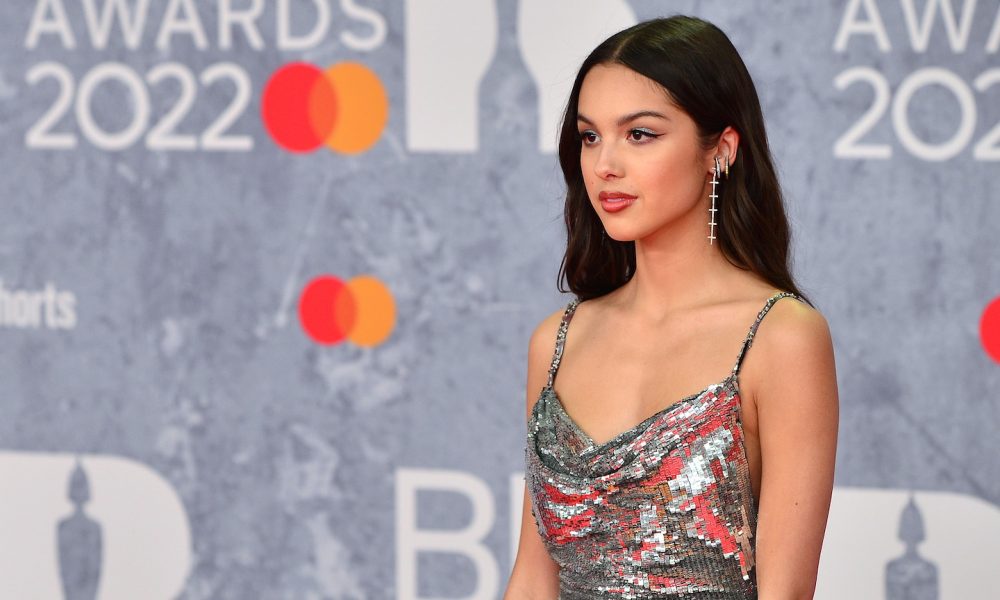 In a lengthy and in-depth interview with Billboard, Olivia Rodrigo reflected on her stunning 2021 and what she is thinking about tackling next.
In preparing for her Sour tour, Rodrigo explained why she's resisting the pull of stadium shows in favor of amphitheaters and smaller venues. "'I think it's important not to skip steps in my career,' she says of the underplay strategy. 'And also, I'm just really excited to play these more intimate venues and get to know my fans on a deeper, more personal level.'"
Rodrigo also reflected on meeting the President of the United States. "One of the craziest moments in my life was getting to go to the White House and meet President Joe Biden and support vaccination in America. The whole time I was in the White House having this incredible experience, I was just thinking about how I got to do it because I wrote a bunch of songs in my bedroom. That was just a real 'pinch me' moment."
Fans have been clamoring to know what's next for Rodrigo, and during the interview, she revealed a few details. "I have a title for my next album and a few songs. It's really exciting to think about the next world that's coming up for me. I just love writing songs. I'm trying not to put too much pressure on myself. [I want to] just sort of explore and have fun right now."
The story was released in conjunction with Rodrigo's honor as Billboard's 2022 "Woman Of The Year." The honor was announced on Friday February 4, along with details on general public tickets for the live Billboard Women in Music Awards, which will take place on March 2 at the YouTube Theater at Hollywood Park in Inglewood, California.
"Olivia's trajectory to superstardom is the stuff of pop music legend," said Hannah Karp, Billboard's Editorial Director, in a statement. "Her talents as a storyteller and songwriter have made Olivia one of the most authentic and exciting new artists to explode onto the scene in years. Connecting with audiences across generations through emotionally charged songs about heartbreak, jealousy and growing up, she's achieved absolutely incredible chart success for a debut artist. We are thrilled to celebrate her unique voice and the enormous impact she's had on fans around the globe in such a short time."