Olivia Rodrigo Discusses 'Sour' And Songwriting In New Short Film 'Write Your Heart Out'
In the brief film, the fast-rising star discusses her songwriting process and the creation of her chart-topping debut album 'Sour.'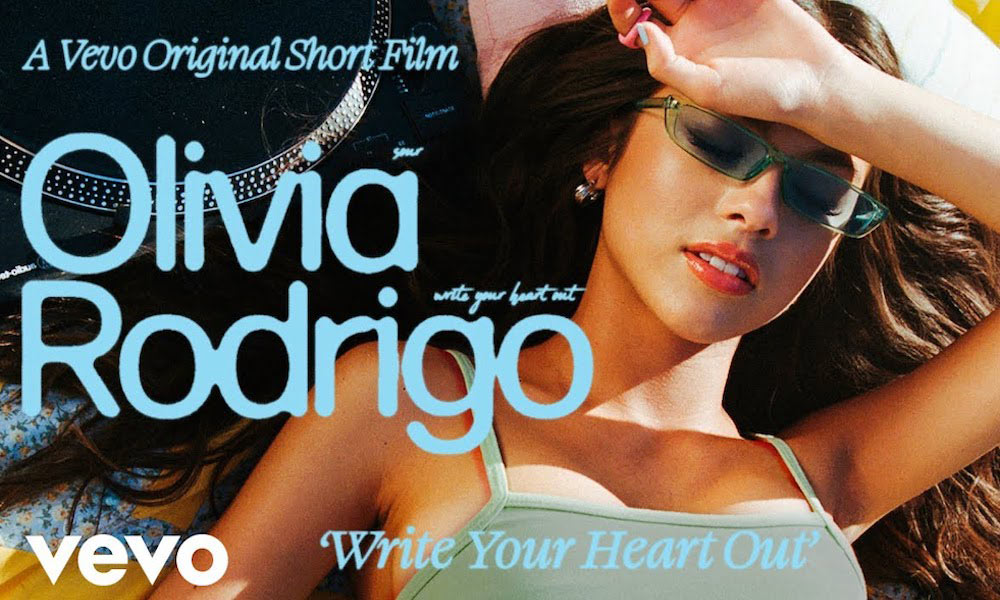 In a companion piece to her latest Vevo LIFT performances, Olivia Rodrigo has shared Write Your Heart Out, a short film directed by Priya Minhas that finds the fast-rising star discussing her songwriting process and the creation of her chart-topping debut album Sour.
"I spend a lot of time by myself and I come up with my best ideas when I'm, like, truly alone," Rodrigo shares as the camera pans into a window to find her sitting at a desk writing away.
"I think that's, sort of, why I fell in love with songwriting. I've always been super emotional, I've always felt things really deeply, so writing has really been a way for me to process those emotions and make them a little less confusing. Things become so much clearer when you write them down.
Olivia Rodrigo - favorite crime (Live Performance) | Vevo LIFT
The various settings of Write Your Heart Out overlap with that of Rodrigo's live Vevo LIFT performances of Sour tracks "Favorite Crime" and "Deja Vu." The former was performed as the singer was perched on the roof of a house and the latter took place in an empty grocery store. She returns to these places, grabbing a pint of ice cream out of the store's freezer section, but also offers new locations that inform the aesthetic and general inspiration behind Sour and her artistry as a whole.
"Growing up never really scared me, I always get really excited by the thought of getting older," Rodrigo shared in a voiceover as the camera circles her laying on a blanket outside surrounded by old records.
"It's cool you can look back and see how much you've grown and persevered. I just love figuring out more about myself and about the world coming into my own more."
In the film, the singer also discusses arriving at a feeling of empowerment through her own music and songwriting. She mentions that writing her way through the intense emotions that appear throughout Sour offered a sense of validation and allowed her to move on from that chapter of her life with closure.
Sour has also helped its audience, given the overarching success of the project lead by singles such as "Drivers Licence" and "Good 4 U" which both mark the singer's first two No.1 singles on the Billboard Hot 100. Sour debuted at No. 1 with the biggest first-week US streams of any debut album in history, racking up more than 300 million streams across platforms.