Watch OMD Discuss New 'Souvenir' Box Set In Exclusive Unboxing Video
The new release is a career-spanning multi-disc collection with 5CDs, 2 DVDs, rare and previously unreleased tracks and memorabilia galore,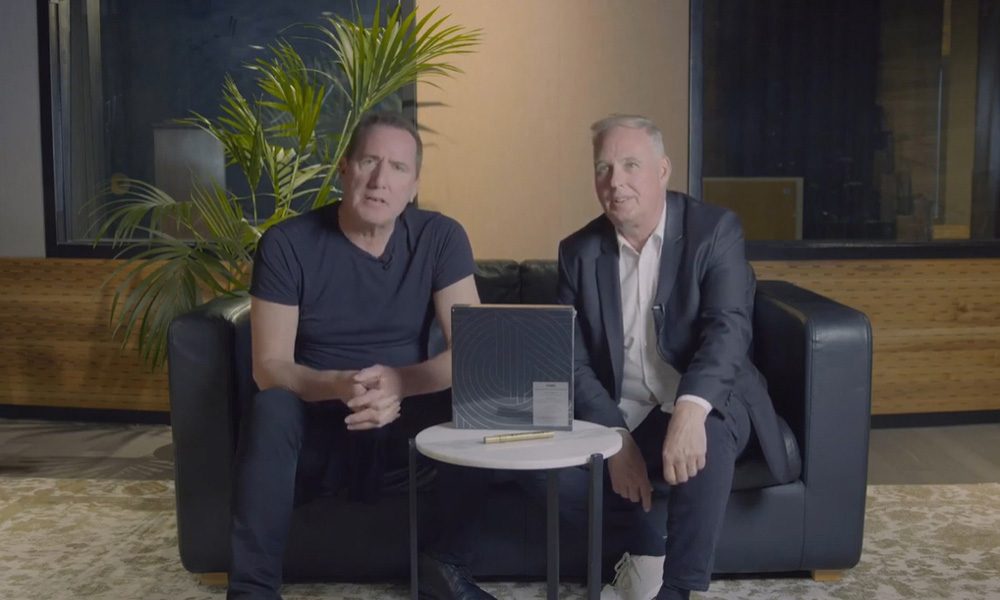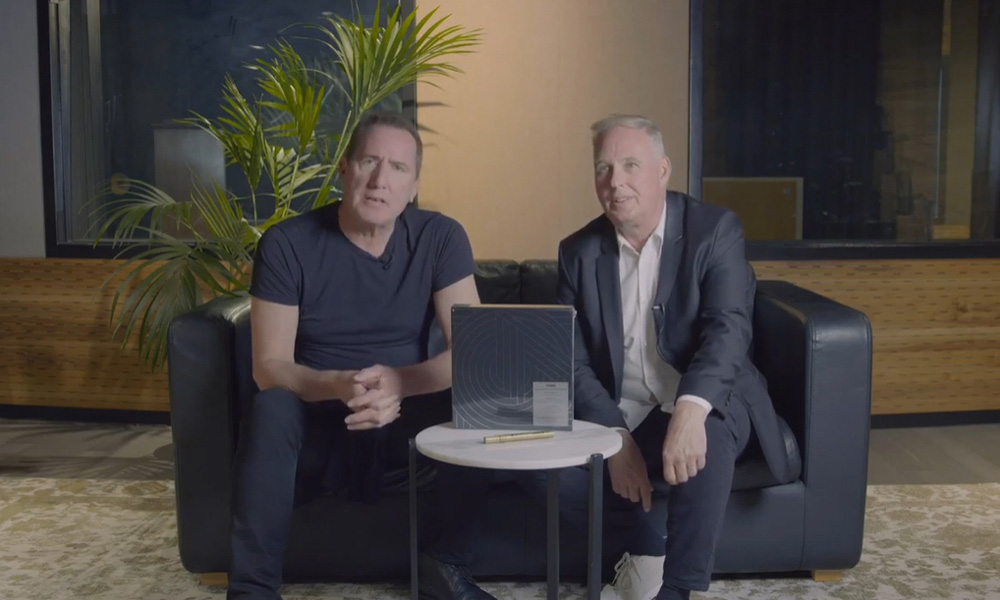 Pioneering electronic music outfit Orchestral Manoeuvres In The Dark (OMD) have just released their 40th-anniversary box set, Souvenir. A career-spanning multi-disc release with 5CDs, 2 DVDs and memorabilia galore, it rounds up all the band's UK singles, from 1979's 'Electricity' to 2019's 'Don't Go' in addition to presenting a wealth of previously unreleased live and studio material.
Now, OMD co-founders, Andy McCluskey and Paul Humphreys have recorded an exclusive unboxing video wherein they discuss the contents of the Souvenir box. You can watch it in full below, but firstly here are a few extracts to whet your appetite.
Orchestral Manoeuvres In The Dark Unboxing Their New 'Souvenir' Box Set
"We're celebrating 40 years, so Souvenir is a pandora's box of beautiful things," McCluskey says. "We've got an ace book of beautiful artwork from all of our singles. Plus, some stories and some particular references to how we went about making the music."
"There are also DVDs full of Top of The Pops performances, Dazzle Ships live in London from 1983 and the Crush – The Movie documentary", Humphreys adds. "That's never been on DVD before."
McCluskey continues; "Then there are some fabulous CDs, one with 22 previously unreleased songs we found in the EMI archives in London. Plus, there's even the original poster which accompanied the 'Souvenir' single, which was first released in 1981."
"I think Souvenir is a good title for this collection, because it's a beautiful souvenir. We put so much love and work into this and so did our lovely label", Humphreys says.
"It's taken a long time to make this" McCluskey concludes. "40 years and 18 months of working with Universal to create something we're really proud of. We hope you enjoy it!"
Souvenir is out now and can be bought here.
Format:
UK English