Paul Weller's Solo Life In Pictures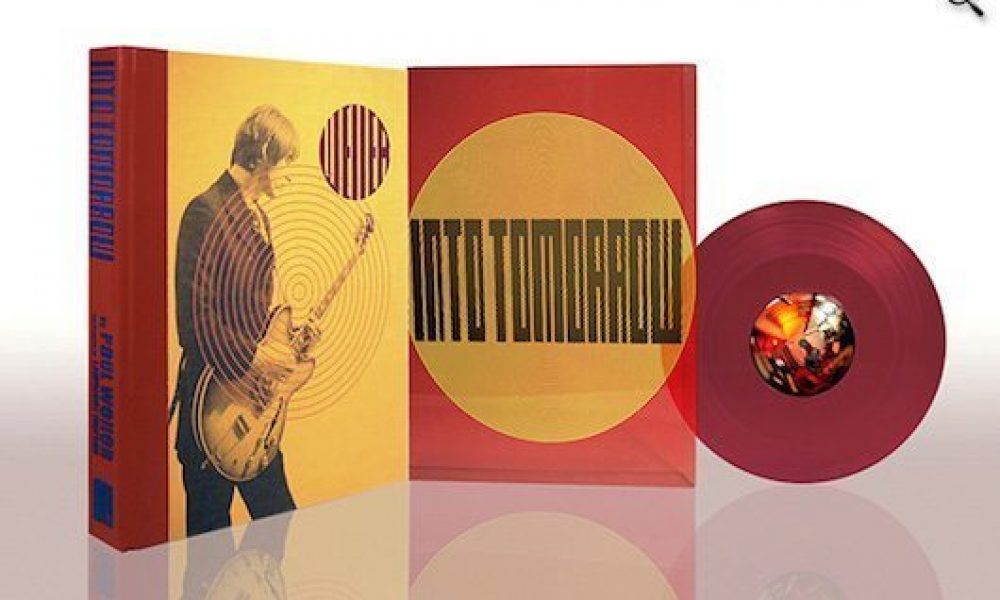 A pictorial record of Paul Weller's solo years from 1992 onwards, 'Into Tomorrow,' will be published as a limited edition by Genesis Publications on April 27. Weller himself has selected more than 800 photographs and handwritten captions for the volume, from images by his friend and photographer Lawrence Watson.
The visual chronicle, limited to 2000 copies worldwide, will include a 10-inch vinyl disc with previously unreleased live recordings from a Hammersmith Apollo performance. The books are numbered, housed in an acrylic slipcase, and each one is signed by both Weller and Watson.
This is Weller's second project with Genesis Publications, following the sellout 'A Thousand Things' tome, which covered his Jam and Style Council years. His relationship with Watson started in 1988 with the photography for the cover of that year's Style Council's 'Confessions of a Pop Group' album. Nearly all of Weller's releases since then have featured Watson's images.
"Lawrence is always thinking ahead, looking for a backdrop or a certain light, looking for ideas," says Weller. "So many memories come back. Some of the pictures make me mourn the passing of time. Some of the times I couldn't wait to get away from. Lawrence has been there to document most of them. He is part of our crew."
Watson, for his part, adds: "Paul's always very involved in choosing pictures; he's got a great eye." 'Into Tomorrow' is available here.
Explore our dedicated Paul Weller Artist Page
Format:
UK English