Max Richter Launches Peaceful Music Playlist On Apple Music
Acclaimed composer Max Richter has curated the Peaceful Music playlist exclusively on Apple Music, to "find music that transports us" from the digital age.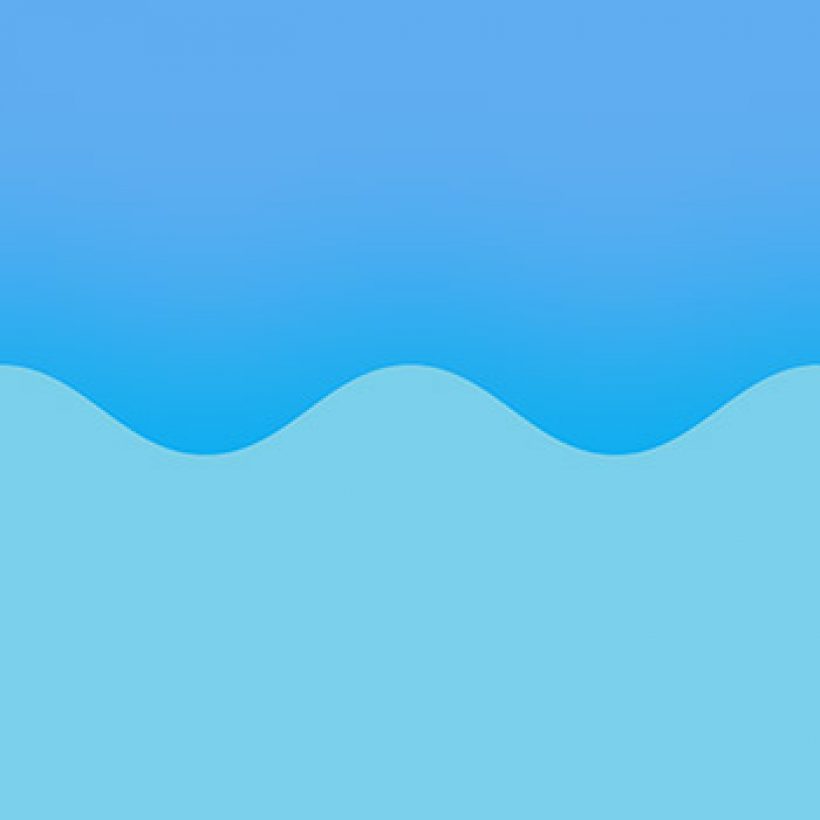 Max Richter, the acclaimed composer, pianist and producer, has guest-curated the Peaceful Music playlist, the first playlist brand co-created between Universal Music Group and Apple Music, in order to help people find "a useful place to rest" amid the frenzy of modern life.
Listen to the Peaceful Music playlist exclusively on Apple Music.
The West German-born Brit, whose epic 2015 record, Sleep, was praised as among the best albums of the decade, has chosen 53 superb pieces of music for the Peaceful Music playlist. Richter says of the project: "I think Peaceful Music can be a really effective tool to help us find a kind of breathing space in our always-on, 24/7, screen-based kind of a world.
"This is really an inquiry as [to] why we are always on, actually; and is this the best use of our time? All those social-political questions around our very digital lives. Sleep I thought of as an act of resistance and this is maybe also an act of resistance."
"Music can transport us… it can slow time down"
The 52-year-old says his main criteria was to select peaceful music that he loves, and the playlist ranges widely across Renaissance music, instrumental tunes, contemporary music, piano classics and electronic music. Some of his own finest work is included, such as 'Vladimir's Blues', from The Blue Notebooks, and 'Arbenita', from his 2002 debut solo album, Memoryhouse.
As well as four selections of JS Bach (whom Richter describes as "the Mount Everest of music"), his Peaceful Music picks include celebrated composers Debussy, Ravel and Rachmaninoff. Contemporary music greats such as Brian Eno (Discreet Music and Ambient 1: Music For Airports) and Philip Glass (Violin Concerto: II) also feature. The virtuoso performers of the various pieces include American violinist Hilary Hahn and pianists Lauri Väinmaa, Roland Pöntinen, John Tilbury and Angela Hewitt.
Max Richter Presents Peaceful Music Video Teaser
Richter's extensive work in film and television has brought him numerous awards and nominations – including a European Film Award for Best Composer, in 2008 – and his recent music for the HBO TV series The Leftovers earned him a prestigious Hollywood award.
Asked about his new projects, Richter says that, along with the Peaceful Music playlist he has also been working on a historical drama movie and a science fiction film. "I have been working on a couple of film scores. Mary, Queen Of Scots, with Saoirse Ronan and Margot Robbie as Elizabeth I, which is fantastic. I have also been working on a film called Ad Astra, with Brad Pitt and Tommy Lee Jones, which is also fantastic. Both of those are coming up quite soon. There is also another album project I am working on for next year. I am always busy."
Richter's hectic working life gives him an insight into why music provides a much-needed sanctuary and a means of meditation amid the hurly-burly. He explains: "The Peaceful Music playlist is a kind of a voyage through music of a lot of different styles. Music can transport us. It is also kind of time machine. It can speed up time. Or in this case, it can slow down time."
One of his favourite pieces of music is 'Mass For Five Voices' by William Byrd, which, Richter says, is one of many pieces to soothe the mind. "There are many pieces of music that put me in a serene state of mind," he says. "There is something about a well-made piece of music where you can kind of feel the artist's intention. If you think of the William Byrd 'Masses', they are rather like gazing into a fire at night: they have this transporting quality. Some pieces convey that very directly."
"Peaceful Music has a use, like a tool"
Richter, who studied composition at Edinburgh University, the Royal Academy Of Music and in Florence with Luciano Berio (whose 'Wasserklavier' also makes the Peaceful Music playlist), believes that the Peaceful Music playlist is important.
"I wanted to curate Peaceful Music because of my interest in music as a sort of disrupter, in a way. I like this idea of there being more than one way to write protest music… I guess it shares this idea that music, as well as being something we just enjoy listening [to], it can also have a use – almost like a utility, a tool. We have music for dancing, we have music for running, we have music for all sorts of different things.
"The idea of music having a use goes back centuries. The beginnings of written-down music was the liturgy, and obviously that has a connection with the idea of a meditative state and all of that. So music can really be useful in that way."
One brilliant example of contemplative music is Gregori Allegri's 'Miserere', which was composed during the 1630s. "'Miserere' is obviously an example of something from a sort of Christian standpoint, a theological standpoint where music is an object for meditation, a space for reflection," Richter says.
JS Bach was also a product of the 17th Century, but Richter says he is as relevant to modern audiences as ever. As he puts it: "There is quite a bit of Bach in Peaceful Music, because Bach is one of the real fundamentals of the musical universe. Bach is a little bit like Mount Everest in geography. You can have an opinion about it, and thank you for your opinion, but Mount Everest is still there. Bach is like that."
"A lot of contemporary music is a little bit like an attention-seeking toddler"
Richter himself enjoys a broad spectrum of music – he says that he loves The Beatles and The Beach Boys, both of whom are essential to a rounded musical education – but is also very aware that he is choosing his playlist in a different age to his own formative years. In the modern age, musicians seek to grab a listener's attention instantly.
"A lot of contemporary music is a little bit like an attention-seeking toddler; it is constantly pressing a button to try and get our attention," he says. "A lot of contemporary music, for example, you don't really have intros anymore, it just starts, because our attention span is so shortened and we click away one second later if the vocal isn't there straight away. Peaceful Music is a bit more like a landscape, something you can have an extended relationship with. You can find a place to rest."
Another major factor in modern music is the importance of streaming services. "Streaming has completely changed everything in terms of music production and listening," Richter says. "I think it actually goes back to Marshall McLuhan and 'the medium is the message'. There is something about the medium itself that has shifted our perception of what culture is and what musical language is… there is something about the screen that changes things, in all sorts of ways. Of course, there is also now a huge amount of music that is easily accessible for people, which in itself is a dramatic change. When I was a young kid, if you wanted a record and the record shop didn't have it, then that was it, game over."
Whether it's Bach or Brian Eno, the common link in the Peaceful Music playlist, says Richter, is offering "music that transports us" from being bombarded by the digital age.
"People say of music: 'That track takes me somewhere,'" he says. "Music does. There is something about the way our brains interact with sound and music that just means it is almost like the piece is a place in itself. I guess all my choices share a kind of a fingerprint, which is to do with something that does not flood your consciousness with information. It is not busy. It leaves enough space for you to think your own thoughts as it is going on."
Listen to the Peaceful Music playlist exclusively on Apple Music.
Format:
UK English