Ólafur Arnalds Becomes Peaceful Music Playlist Curator On Apple Music
Guest-curated exclusively for Apple Music, Ólafur Arnalds' Peaceful Music playlist choices include selections from his current album, 're:member'.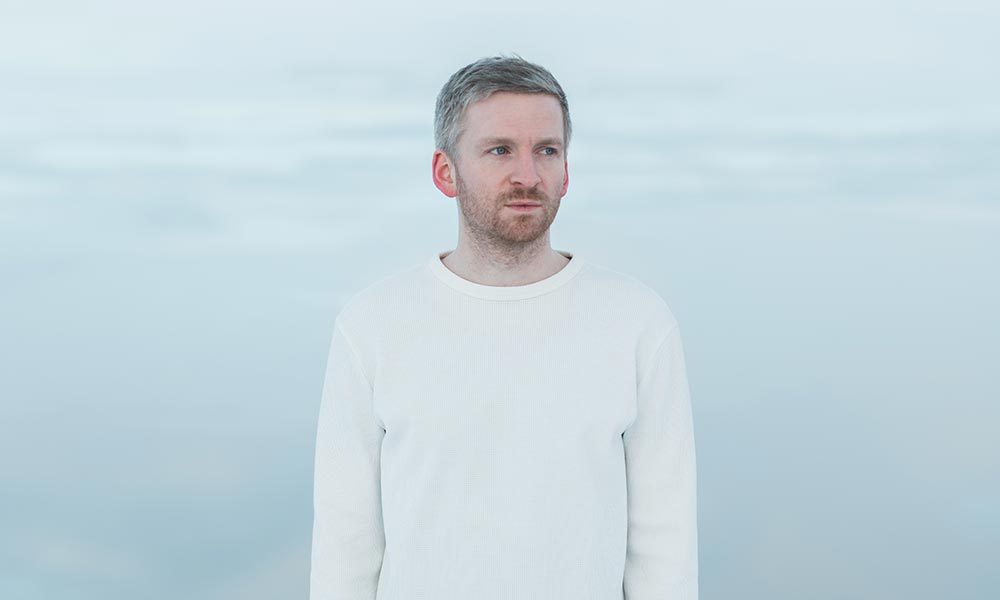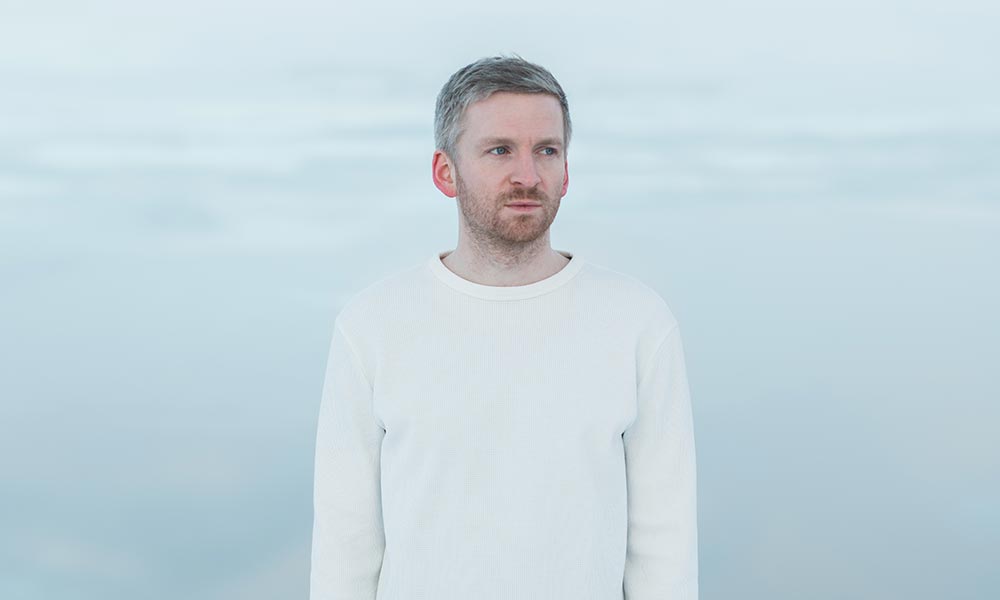 Ólafur Arnalds believes that travelling the world playing music is an inspiring experience. "Travel is an influential part of my life," says the Icelandic multi-instrumentalist and composer. "It feels like your mind gets slowly pushed open, because you are seeing new things, learning new things and you are breaking down prejudices. That feeling induces a lot of creativity. When you come home from a trip to the Middle East, for example, you feel that you just want to create. You feel like your mind has expanded." It's this sense of adventure that Arnalds brings to the Peaceful Music playlist, which he has just started guest-curating in partnership with Universal Music Group and Apple Music.
Listen to the Peaceful Music playlist exclusively on Apple Music.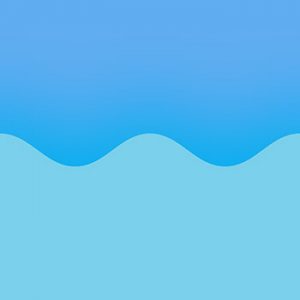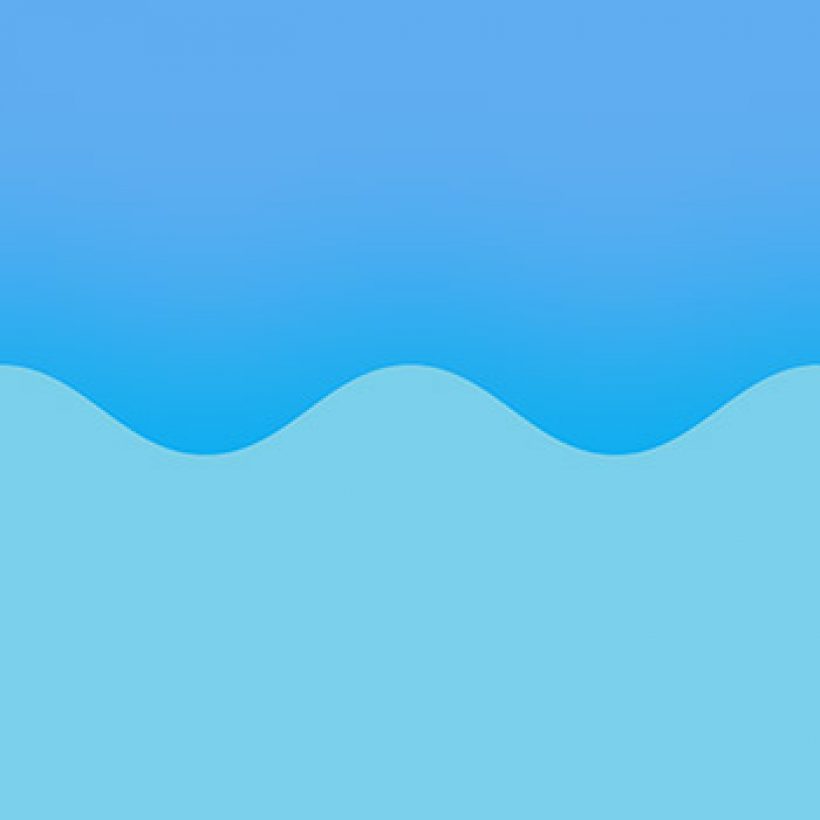 Arnalds is currently travelling the globe for his new album, re:member, with a tour that takes him from America to Australia and then back to Europe. The 32-year-old Arnalds says he intends to find some time amid his own hectic touring schedule for some composing. "Creating is definitely a mind-set. At the moment, I am on tour and we have a new setlist, new band and production crew. For now, I am in the mode of trying to improve the show every day. Later on the tour, when things fall into a rhythm, I can write. I have packed my mobile studio just for that."
As a composer and producer, Arnalds has thought long and hard about the nature of the creative process and what lies behind fine albums such as re:member, his fourth solo effort after Eulogy For Evolution (2007), And They Have Escaped The Weight Of Darkness (2010) and For Now I Am Winter (2013). "One of the many strange metaphors I use to describe the creative process is to say that it is like building a house, because first you have to find the lot and then prepare it," says Arnalds.
Ólafur Arnalds - undir (live in london)
"In music, whether it is just one single track or a whole album, you must first find the ground and prepare the foundations well, because then all the rest will come more easily. For re:member, I spent a whole year just thinking about it, before I consciously wrote any music. I was thinking about the existential question of what I wanted to do in life.
"It is a big commitment making an album, because you can't change the finished work and you are going to spend two years touring the album. So you have to think, What kind of mood do you want to be in when you are on stage every night for two years? Do you want to play only melancholic songs or happy ones? I came to the conclusion that I wanted to have more fun on stage, and be more free, loose and rhythmical. Once all of these things fell into place, then the music came automatically."
"I can only create from joy, even when I am creating a sad song"
re:member was released in August 2018 and features Arnalds' groundbreaking new musical system, Stratus. The Stratus system is two semi-generative, self-playing pianos, which are linked to a piano played by Arnalds. It took two years for Arnalds and developer Halldór Eldjárn to build the custom-built software for Stratus.
"Stratus was part of the groundwork," explains Arnalds. "I was thinking a lot about my relationship with creativity and basically how, for me, the concept before I started writing was that I didn't mind if the songs sounded happy or sad, to put it in simple polar opposites. What was important was that the listener should always feel I had fun when I was making the music. Through that, I started exploring my relationship to my creativity. I realised I can only create from joy, even when I am creating a sad song, because I love creating. The Stratus pianos were a strange over-the-top way to make that creative process more unpredictable, entertaining and adventurous. I love that when I play the piano I get different responses each time from the other pianos, because of the algorithm."
The Player Pianos (All Strings Attached - EP2)
For Arnalds, preparation is a painstaking process. For two years, before even playing a single note, he was making concept drawings and spending his evenings "writing essay papers, almost like a mission statement" about the purpose of his new album. He says it was important to ask himself key questions. "In my essay, I would I ask myself: Is doing this actually a good idea? Will it deliver any good results? Is this going to cost me all my money and my mental health? What am I trying to achieve?" he explains.
"I was raised to make things happen for yourself"
Arnalds says his desire to make music goes back to when he was around six, when his mother, a choir singer who loved picking up a guitar at parties and getting everyone to sing along to Beatles songs, gave him his first guitar. He spent the rest of the day trying to learn his first chords.
After finishing high school, he applied unsuccessfully to music colleges in London, Manchester and Boston, and ended up taking up an offer to study classical composition at the Iceland Academy Of The Arts in Reykjavík. He was trying to combine studying with playing drums in a punk band. "I had just released my first record and I was busy touring and I ended up dropping out of my first year," he says. "Now I am really glad I didn't get into the colleges overseas, because if I had gone there I would never have dropped out in Iceland and I would not be doing what I am today."
He was just 20 when his life-cycle concept album, Eulogy For Evolution, was released in October 2007. "When I showed it to people in my band they thought it was not cool and encouraged me to stop immediately." Thankfully, he ignored their advice. "When … Evolution came out I started touring and got immersed by this project. I felt people wanted to hear my music, and it was new and exciting. I put my energy into that and was fired from the band."
Arnalds says he learned a lot about the music business from that time. "The biggest effect on me as a musician was being very young on tour with punk bands and having to do it all yourself, and not being able to rely on agents or management or a record label to help. When I went solo, I booked my first three tours as my own agent. That is how I was raised, to make things happen for yourself and not wait around for someone to discover you."
As well as releasing EPs and albums over the next few years, he also began to earn commissions for film and TV, and his 2011 score for Sam Levinson's Another Happy Day increased his profile. In 2013, the year he released the album For Now I Am Winter, Arnalds also scored the BBC television series Broadchurch.
"You want to feel a connection with the audience"
The pianist and composer firmly believes that music is not a one-way street, that it is a conversation where the listener's role is as important as the artist's. "My punk band always liked to play on the floor in front of the stage. We wanted to get rid of the idea that the band was somehow detached from the audience and elevated to a higher level. I have kept that. The first thing I do when I start my show is to break the ice, almost like breaking the fourth wall in a film. When my band comes on stage now, we show the audience we are all working towards the same goal, all part of the same team. As a band, you want to feel a connection with the audience and with the people you are going to be on stage with. You need that energy."
Arnalds, whose songs such as 'nyepi' and 'they sink' feature in the Peaceful Music playlist, understands well the hectic nature and stresses of modern life, and says that it is important to leave those things behind when you are making music and concentrate on what is important. That, in short, is "that music has to be expression".
He believes that re:member is full of optimism. "It was not a plan to make a happy album but I slowly realised that is where my head is at," says Arnalds. "I experimented for one or two years with the Stratus pianos before the album and I slowly worked out that they do major chords better. All these fast, crazy rhythms were more interesting when put into a more uplifting environment. It's a good example of how tools influence the music."
As far as the listener is concerned, Arnalds says that what matters is that music elicits a reaction. "I am not really thinking about whether people will listen at work, or on a train, or sitting on a sofa with a glass of wine. I am thinking about what feeling or emotion I am instilling in the listener. Wherever they are, they have to feel something. I love it when people hear my music and then feel they want to create something of their own – go and paint, for example. I am consciously trying to achieve the point that you don't mind if a song is sad or happy, you simply feel joy by hearing it."
Listen to the Peaceful Music playlist exclusively on Apple Music.
Format:
UK English