Pearl Jam Announce 'Gigaton' Hotline To Preview Album
Fans can call in to get a taste of Pearl Jam's first album in seven years, ahead of its release this Friday.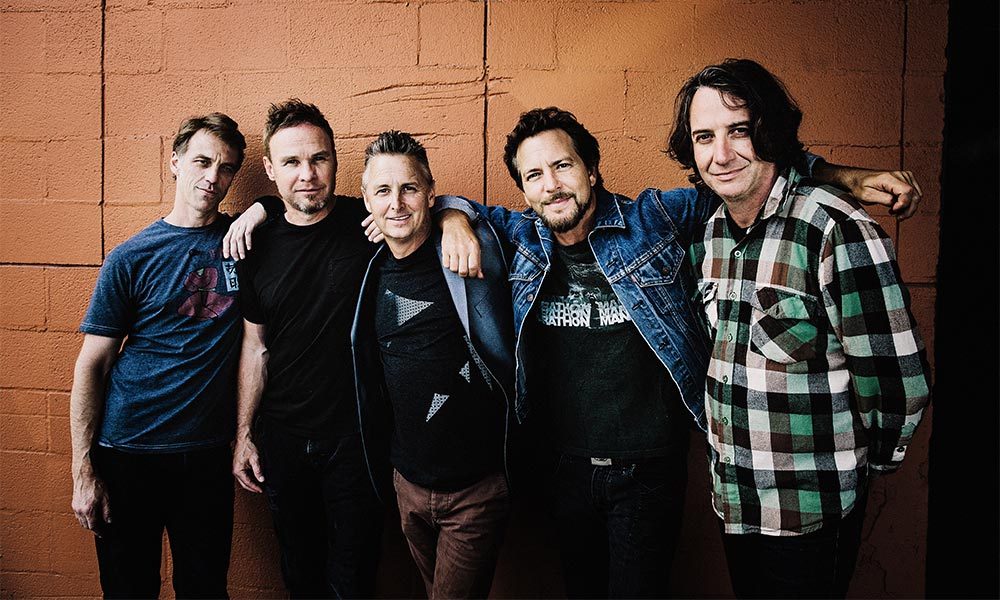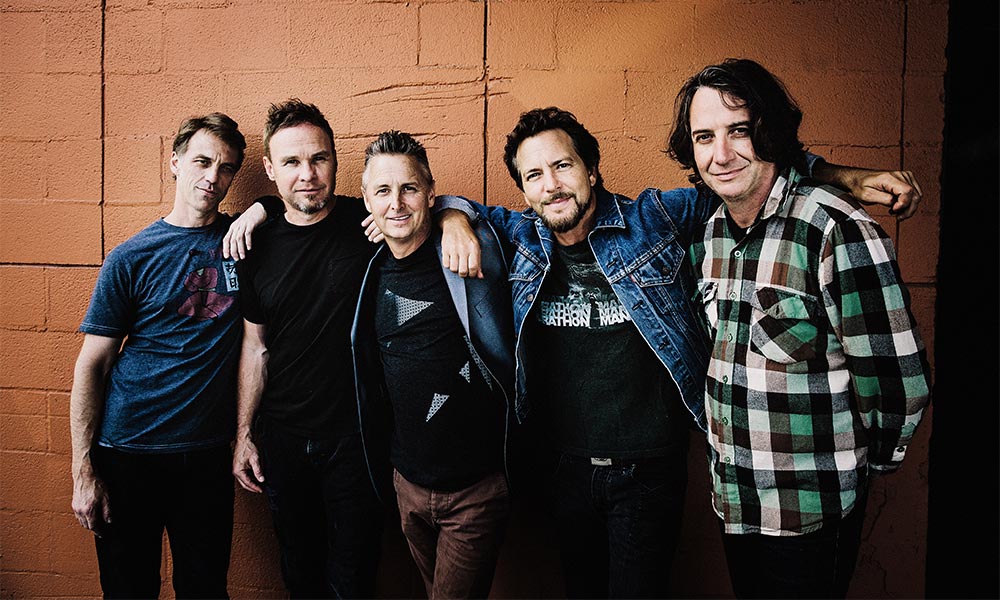 Following the announcement of their tour postponement, grunge legends Pearl Jam have launched a Gigaton hotline – giving fans the chance to call in and preview their forthcoming album, which streets this Friday on Monkeywrench Records/ Republic Records. By dialling +1 585-20-PEARL (585-207-3275), callers also have the option to leave a message for the band. The highly-anticipated Gigaton marks the band's first studio album in seven years.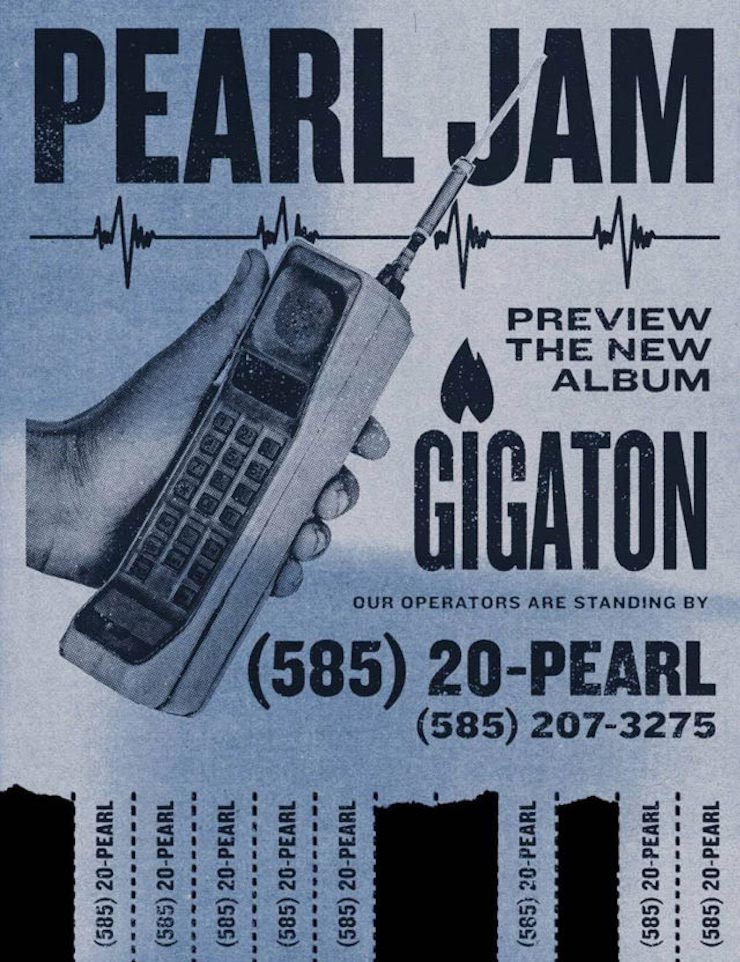 At the beginning of the year, Pearl Jam offered fans the first taste of Gigaton with the release of two new singles – the danceable 'Dance Of The Clairvoyants' in January and the hard-driving 'Superblood Wolfmoon' in February, while over the past week, the band also dropped teasers from the 12-track album on their Instagram, offering tantalising snippets of songs like 'Never Destination', 'Quick Escape', 'Alright', 'Seven O' Clock' and 'Who Ever Said'.
Earlier this month, in light of the COVID-19 pandemic, Pearl Jam announced the postponement of the first leg of their North American tour, which was set to kick off on 18 March. The Seattle-based band, whose city has been hit particularly hard with the virus, shared that "Here in Seattle what we are witnessing we would not wish for anyone. What we do wish for the rest of the country is that they can avoid the harsh negative effects of coronavirus and retain their sense of community and take care of one another."
Pearl Jam also announced the postponement of their immersive "Gigaton Theatrical Listening Experience" events, which were set to take place on 25 March in over 200 Dolby Atmos-equipped theatres around the world. The band reassured fans that they were working closely with theatrical partners to re-schedule the unique audio-visual listening events for a later date.
Produced by longtime collaborator Josh Evans, as well as Pearl Jam, Gigaton follows the band's Grammy Award-winning 2013 LP, Lightning Bolt. In a January statement – which now feels more timely than ever – guitarist Mike McCready shared that, "Making this record was a long journey. It was emotionally dark and confusing at times, but also an exciting and experimental road map to musical redemption. Collaborating with my bandmates on Gigaton ultimately gave me greater love, awareness and knowledge of the need for human connection in these times."
Gigaton is out on 27 March and can be pre-ordered here.
Format:
UK English