Pearl Jam's 'Gigaton' Debuts At No.1 On Billboard's Rock Album Chart
The new record also landed in the Top 5 of the Billboard Top 200.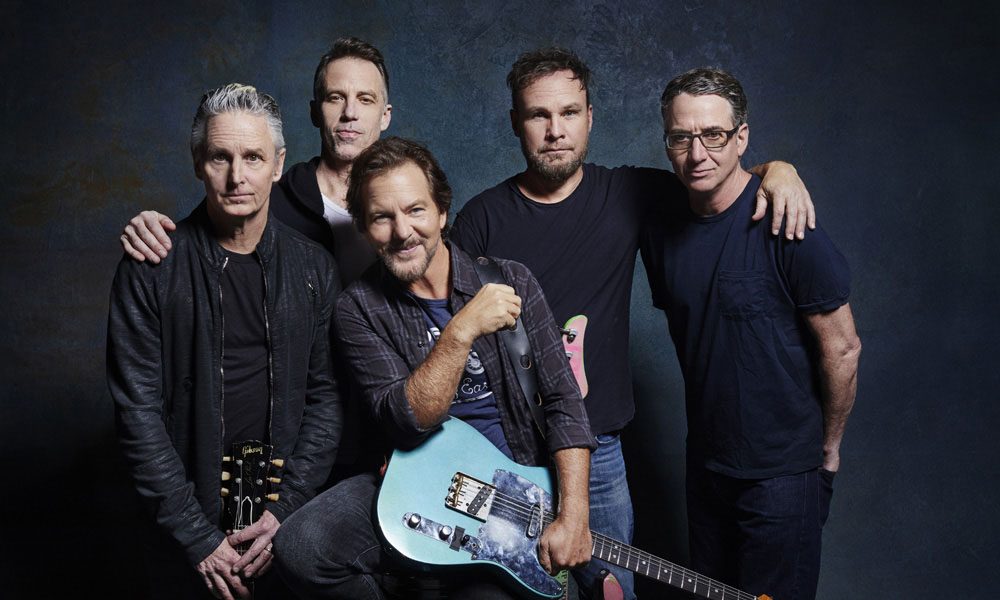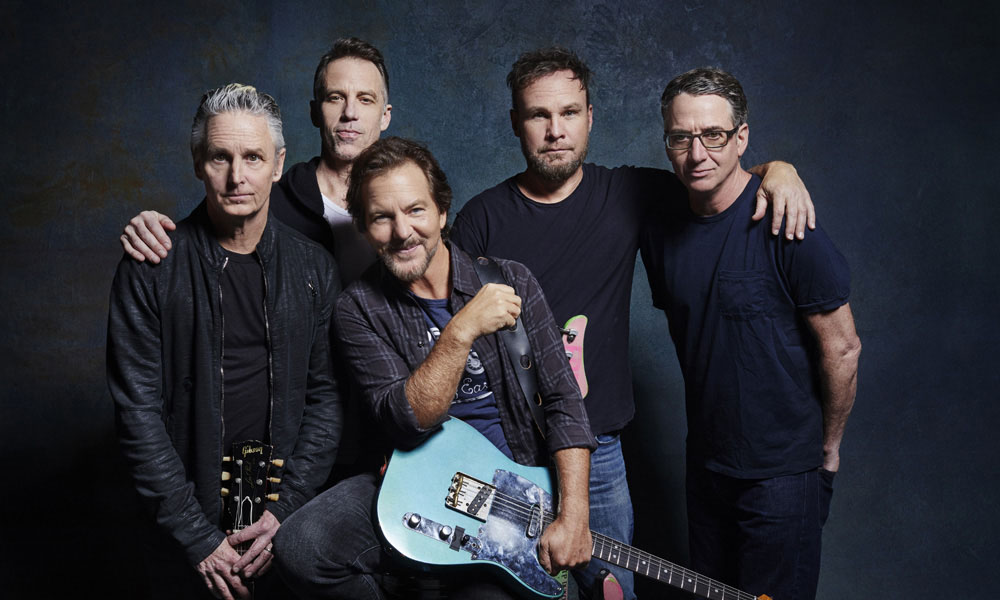 Pearl Jam's new album, Gigaton, has bowed at No.1 on the Billboard Rock Albums Chart this week. Additionally, it landed in the Top 5 of the Billboard Top 200. Internationally the album debuted at No. 1 in Italy and Austria, Top 5 in Netherlands, Switzerland, Australia, Germany, Belgium, Norway, Canada, and Finland and Top 10 in the UK, Ireland, and New Zealand.
At Metacritic, Gigaton registered the group's second highest cumulative critical score—only bested by their diamond-certified 1991 debut, Ten. Among numerous positive reactions, Associated Press exclaimed, "Pearl Jam come roaring back with superb new album." In a four-out-of-five star review, Rolling Stone wrote, "The group has blended the miasmic angst of 'Jeremy' and 'Alive' with a sense of tenderness and even flashes of hope." UPROXX promised, "Pearl Jam is reliable on Gigaton at a moment when nothing else is," and Spin christened it "Their best album since the late nineties."
Speaking on their eagerness to return to the road, Vedder told the Bill Simmons Podcast: "We're kind of reclusive by nature. So, in some ways it feels normal to be away from people, that's not necessarily out of my wheelhouse…but I just keep thinking that first time we'll be in front of people, it's even hard to imagine when or how, it's going to be different. It's not like we didn't appreciate it before, it's just even tenfold."
Regarding Pearl Jam's seven-year creative journey to Gigaton, Vedder revealed: "It grew on its own. It just started different, and it ended different, and everything that happened in the middle was different, and that's what felt great about it. At some point, we had to finish. At some point, we zeroed in and thought, 'Okay, I think we got this and now let's nail these bits and pieces" …This last fall we really leaned in heavy and hard and gave ourselves a little bit of a deadline finally, which was cool, I thought it was very mature and grown-up of us to say, 'Okay, now let's actually finish! That can be the hard part'…After all of that fun, now we have to set it down in concrete."
Gigaton represents Pearl Jam at the peak of progression. Produced by Josh Evans and Pearl Jam, the new record marks the band's first studio album since Grammy award-winning, Lightning Bolt, which was released on 15 October 2013. Internationally, the album is available and distributed by Universal Music Group.
Gigaton is out now and can be bought here.
Format:
UK English