'Perfect Angel' Goes Deluxe For Minnie Riperton Reissue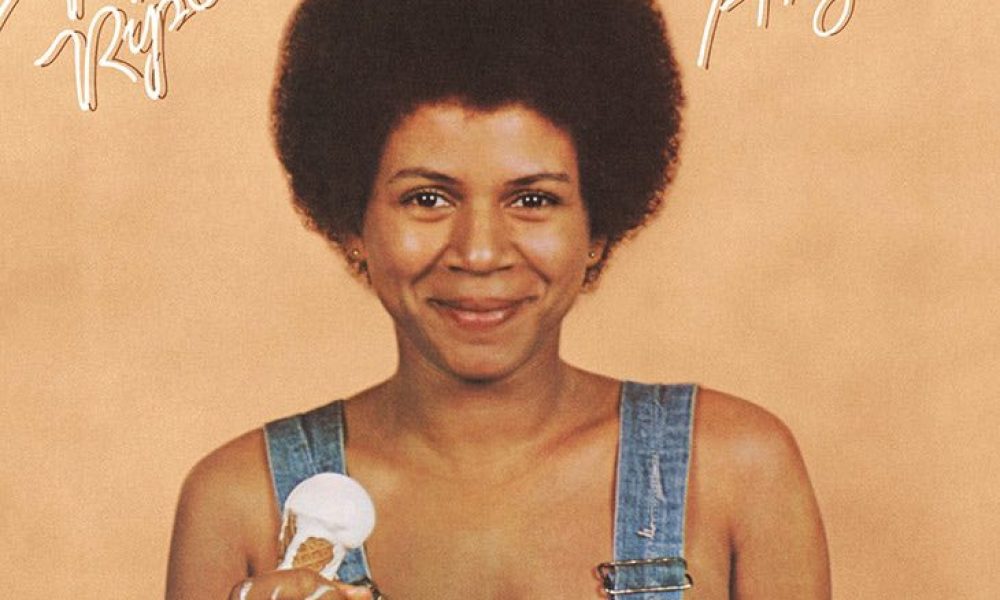 A new deluxe edition of the late soul singer-songwriter Minnie Riperton's Perfect Angel album will be released by UMG on 1 December. Perfect Angel: Deluxe Edition showcases the 1975 collaboration with Stevie Wonder, who co-produced it with Riperton's husband Richard Rudolph; it was the LP that contained her best-known, breakthrough song 'Lovin' You' and much more besides.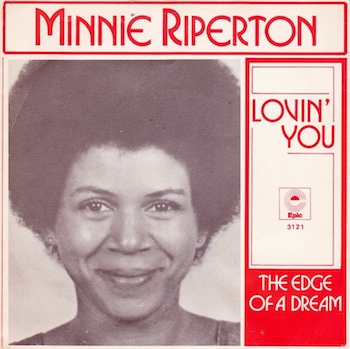 The album will be newly available as a 2-CD set, and in standard digital and 96k/24-bit high-resolution audio formats, to mark what would have been the 70th birthday (on 8 November) of the Chicago-born artist. She passed away from breast cancer at the age of just 31 in 1979, after winning the American Cancer Society's Courage Award, presented by President Jimmy Carter the year before.

By the time of her pop breakthrough, Riperton had long been respected for her work at Chess Records, backing the likes of Etta James, Chuck Berry and Bo Diddley, and then as a member of the Chess-signed Rotary Connection. Perfect Angel saw Wonder, credited as El Toro Negro, playing keyboards, harmonica and drums, and arranging with his band Wonderlove; Riperton, in turn, sang backing vocals on 'Creepin',' from Stevie's almost simultaneous album release Fulfillingness' First Finale.
"Minnie was my dear friend," said  Wonder. "She was an extraordinary, vibrant person with an extra-special voice. I was a big fan of hers before we met and it was my honour to produce the album with Minnie and her husband Richard. Minnie had a positive energy that radiated throughout these sessions and throughout the rest of her life. When Minnie lived, she  lived. She continues to live through this release."
The new edition of Perfect Angel features a second disc of 11 bonus tracks, which become an alternate, extended version of the album. There's a duet version of 'Take A Little Trip' with Wonder, an acoustic take of \Seeing You This Way' and an alternate version of Lovin' You' with  backing by Wonderlove, as distinct from the hit single, which only had Rudolph on guitar and Wonder on keyboards. The bonus disc also offers 'Don't Let Anyone Bring You Down,' with Wonder playing most of the instruments and Hubert Laws on flute.
Other tracks from the original album are featured in their bonus versions in significantly longer versions, highlighting the playing of Wonder's musicians. They included 20-year-old Michael Sembello and Marlo Henderson on guitars, Reggie McBride on bass and Ollie Brown on drums, with guests 'Sneaky Pete' Kleinow on pedal steel guitar and percussionist Rocky Dzidzornu. Backing vocals, along with Riperton's, are by future star Deniece Williams, Lani Groves Shirley Brewer and songwriter Yvonne Wright.
Perfect Angel: Deluxe Edition will have a 24-page booket with rare photos and extensive liner notes by Richard Rudolph, telling the story of the album-making experience. Rudolph also reveals the story behind the album's "ice cream and coveralls" cover shot by Barry Feinstein, who was known among others for his Bob Dylan images and the covers for Janis Joplin's Pearl, Eric Clapton's solo debut of 1970 and George Harrison's All Things Must Pass.
Order Perfect Angel: Deluxe Edition here.
The track listing is as follows:
Disc 1: Perfect Angel – Original Album
1.   Reasons  3:26
2.   It's So Nice (To See Old Friends)  4:44
3.   Take A Little Trip  4:08
4.   Seeing You This Way  2:44
5.   The Edge Of A Dream  4:23
6.   Perfect Angel  3:42
7.   Every Time He Comes Around  3:54
8.   Lovin' You  3:58
9.   Our Lives  5:43
Bonus Track
10. Lovin' You single version with countdown 3:36
Disc 2: A More Perfect Angel
1.   Reasons extended version  4:13
2.   It's So Nice (To See Old Friends) extended version  8:46
3.   Take A Little Trip duet with Stevie Wonder  4:15
4.   Seeing You This Way acoustic version  3:26
5.   The Edge Of A Dream extended version  5:06
6.   Perfect Angel extended version  5:09
7.   Every Time He Comes Around extended version  6:18
8.   Lovin' You alternate band version  4:51
9.   Our Lives extended version  9:30
Bonus Track
10. Don't Let Anyone Bring You Down Perfect Angel version 3:43
Format:
UK English