Watch Phil Collen Reveal Recording Details Of Next Def Leppard Album
Discussing the band's upcoming 12th studio record, the guitarist says they already have a "bunch of songs" in the bag.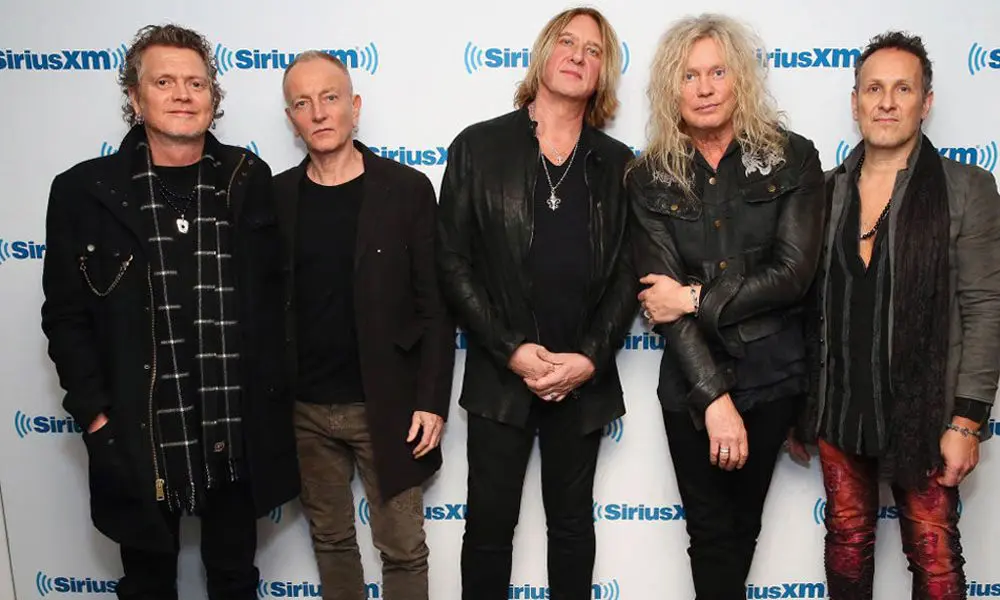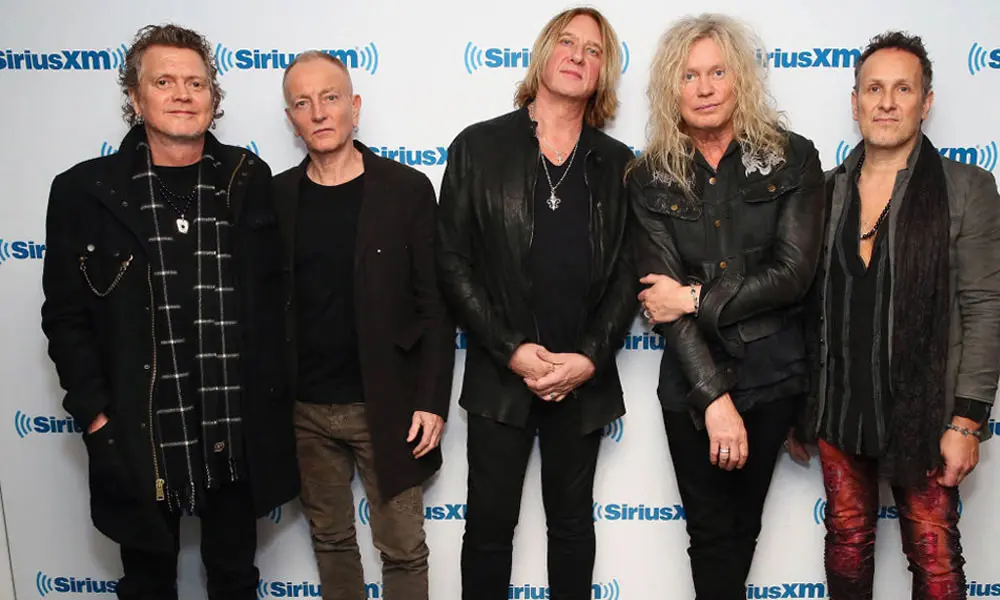 On the eve of release of the limited edition Ume/Virgin box set Def Leppard — Volume 2, out next Friday (21), the band's lead guitarist Phil Collen has revealed that the band started recording their next album several months ago.
Watch the clip below, in which Collen talks to Planet Rock's Paul Anthony, at this weekend's Download Festival at Donington Park Circuit, where Def Leppard headlined last night (Friday). He says of the band's upcoming 12th studio record that they have a "bunch of songs" in the bag. "We started it last year, actually," he notes of the project, their follow-up to 2015's self-titled release. "We started recording it last year on tour."
Phil Collen confirms new Def Leppard album
Leppard performed the whole of the Hysteria album during their set. Slash with Myles Kennedy played the Friday main stage bill along with Whitesnake, Blackberry Smoke and others. Additionally, Tesla were in the line-up; the California band's current album Shock was produced and co-written by Collen.
"On the Tesla album," said the guitarist, "we'd be in room like this doing guitars. We've actually started the new Def Leppard album in a similar way. We've got the odd track on the go and that's it really, it's just how far you go."
He went on to say: "The last album, we actually went in to do one or two songs and within a week we had 12 songs and it was like, it shocked us. [We thought] 'this is an album already,' and it ended up more than that. That came together really quickly and we didn't even plan that. So, I think [this album] is going to be a different thing, there's a bunch of songs already on the go."
Slipknot headline today's (Saturday) bill at Download 2019, on a bill also featuring Die Antwoord, Trivium and others. Sunday headliners Tool bring the festival to its conclusion tomorrow, after sets by Smashing Pumpkins, Slayer, Dream Theater and others.
Def Leppard – Volume 2 is out on 21 June. Pre-order it here.
Explore our Def Leppard Artist Page.
Format:
UK English