Placebo: 20 Years Of Living The Dream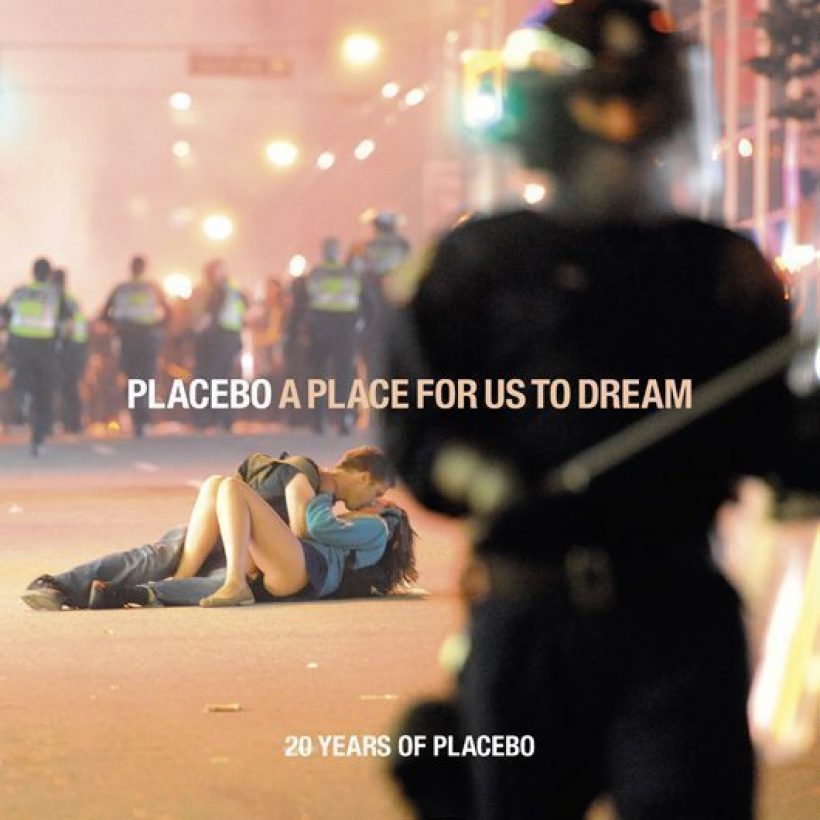 It's hard to believe that it's been 20 years since Placebo burst on to the scene with their self-titled debut album. Featuring enduring classics such as 'Nancy Boy' and '36 Degrees', it established them as a band unafraid to look at life's fringes, with frontman Brian Molko writing deeply personal songs that resonated with fans worldwide.
The album marked the beginning of an intense love affair – and set the template for a further six studio albums which would see the band push their sound to ever greater extremes. From experiments with strains of electronica, to introspective ballads and a number of notable collaborations with fellow icons the likes of David Bowie and R.E.M.'s Michael Stipe, Placebo have continually proved themselves one of the most inventive bands to have emerged in the 90s.
Celebrating two decades' worth of remarkable music, A Place For Us To Dream is due for release on 7 October. A 36-track 2CD collection that spans the entirety of their career, it also includes the brand new single 'Jesus' Son' – the group's first new music since the release of their 2013 album Loud Like Love. (Fans who pre-order the digital edition through iTunes will receive an instant grat download of 'I Know (Version 2008)', with 'Jesus' Son' following on 19 August.)
Compiled by Brian Molko and multi-instrumentalist maestro Stefan Olsdal, the collection boasts a number of previously unseen photos from the band's archives, and will also be issued in two separate, limited-edition 4LP box sets – one on black vinyl, one on pink vinyl.
With the group posed to embark on their 20 Years Of world tour this October, they seem set to end the year on one of the highest highs of their career to date. As well as issuing the A Place For Us To Dream collection, Placebo are also releasing a new EP, Life's What You Make It. Featuring a take on the iconic Talk Talk song it will be available on both black and "springtime green" 12" vinyl.
A Place For Us To Dream is due for release on 7 October. Scroll down to read the full tracklisting, and order the collection here:
The full A Place For Us To Dream tracklisting is:
CD1
'Pure Morning (Radio Edit)'
'Jesus' Son (Radio Edit)'
'Come Home'
'Every You Every Me (Single Version)'
'Too Many Friends'
'Nancy Boy (Radio Edit)'
'36 Degrees (Version 2016)'
'Taste In Men (Radio Edit)'
'The Bitter End'
'Without You I'm Nothing' [featuring David Bowie]
'English Summer Rain (Single Version)'
'Breathe Underwater (Slow)'
'Soulmates'
'Meds' [featuring Alison Mosshart]
'Bright Lights (Single Version)'
'Song To Say Goodbye (Radio Edit)'
'Infra-Red'
'Running Up That Hill'
CD2
'B3 (Radio Edit)'
'For What It's Worth'
'Teenage Angst'
'You Don't Care About Us (Radio Edit)'
'Ashtray Heart'
'Broken Promise' [featuring Michael Stipe]
'Slave To The Wage (Radio Edit)'
'Bruise Pristine (Radio Edit)'
'This Picture'
'Protégé Moi'
'Because I Want You (Redux Version)'
'Black-Eyed'
'Lazarus'
'I Know (Version 2008)'
A Million Little Pieces (Radio Edit)'
'Special Needs (Radio Edit)'
'Special K'
'Loud Like Love'
Format:
UK English