Placebo Reveal Video For 'Life's What You Make It', Announce Australian Tour Dates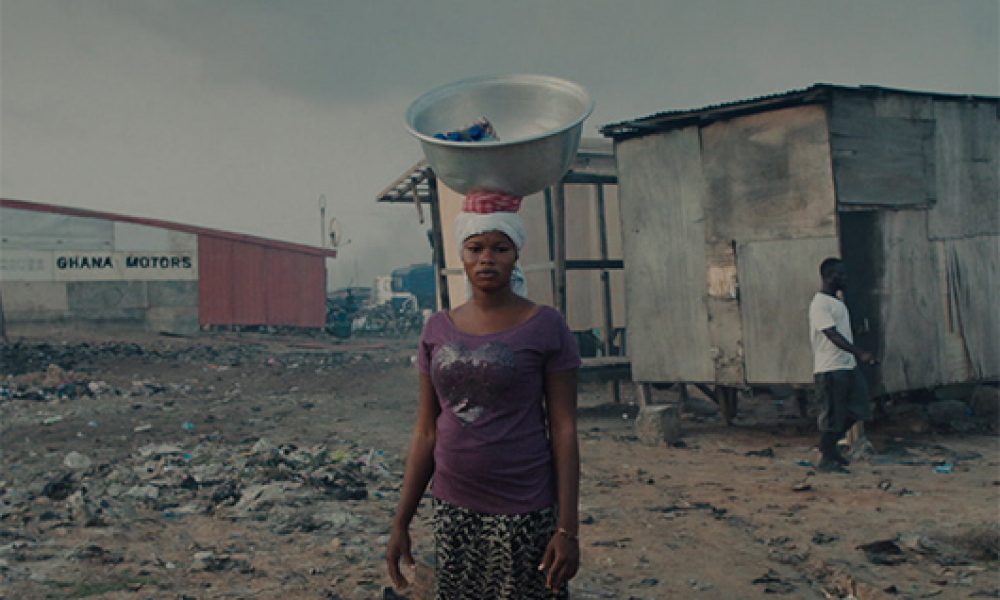 Proving that real art is truly timeless, Placebo have revealed a brand new video for their cover of 'Life's What You Make It'. Originally released by Talk Talk in 1986, the song was covered by Placebo in 2016, and now has visuals that draw a line from the 80s to the 21st Century.
Looking to update Talk Talk's original promo clip, which saw the band's Mark Hollis perform the song in London's Wimbledon Common, surrounded by, as Brian Molko puts it, "little beasties crawling over leaves", Placebo originally envisioned a scenario in which "the band would be robots playing instruments and that e-waste would replace nature".
What they got was a concept video directed by Sasha Rainbow, who decamped to Abogbloshie, in Ghana, an area which was once a wetland but is now one of the world's largest dumping grounds for electronic waste. "I hoped to capture the environment in a dreamily meditative way that would at once juxtapose and yet synergise with the theme of the song, and glimpse at part of the repercussions of our current technological revolution," Rainbow says.
Placebo - Life's What You Make It (Official Video)
Calling Rainbow "a very brave and passionate woman", Molko says, "I told her that she had balls of steel for actually daring to go film on location in Ghana."
The results are compelling, following two local boys as they make their way through a wasteland filled with discarded TVs, computers and other electrical detritus. Noting that they "live in this extraordinary place", Rainbow felt that the setting highlighted the ability of the human race "to adapt with incredible strength, resilience and humanity".
"The video is not anti-technology," Molko asserts, adding, "We do, however, hope that it will make the viewer think about the repercussions of just throwing away tech that doesn't work anymore. There are several new and ingenious ways to recycle tech these days."
He adds: "To me it is about the triumph of the human spirit in the face of adversity that has not been chosen."
Or, as the song puts it: "Life's what you make it. Can't escape it… Celebrate it."
Placebo have added Australian shows to their 20 Years Of Placebo World Tour 2016/17. The dates are:
4 September: Perth Arena
6 September: Entertainment Centre Theatre, Adelaide
8 September: Margaret Court Arena, Melbourne
9 September: Qudos Bank Arena, Sydney
11 September: Brisbane Convention Centre
12 September: Entertainment Centre, Newcastle
14 September: AIS Arena, Canberra
Format:
UK English