Watch Public Tell The Story Behind 'Make You Mine'
The Cincinnati pop-rock trio have become breakout sensations thanks to their viral TikTok hit.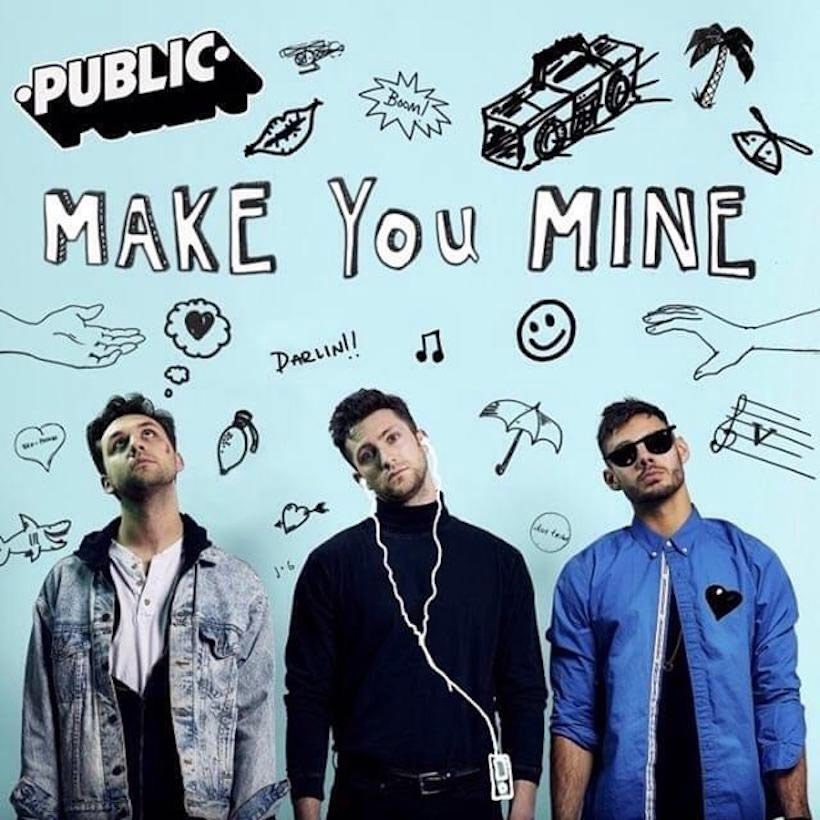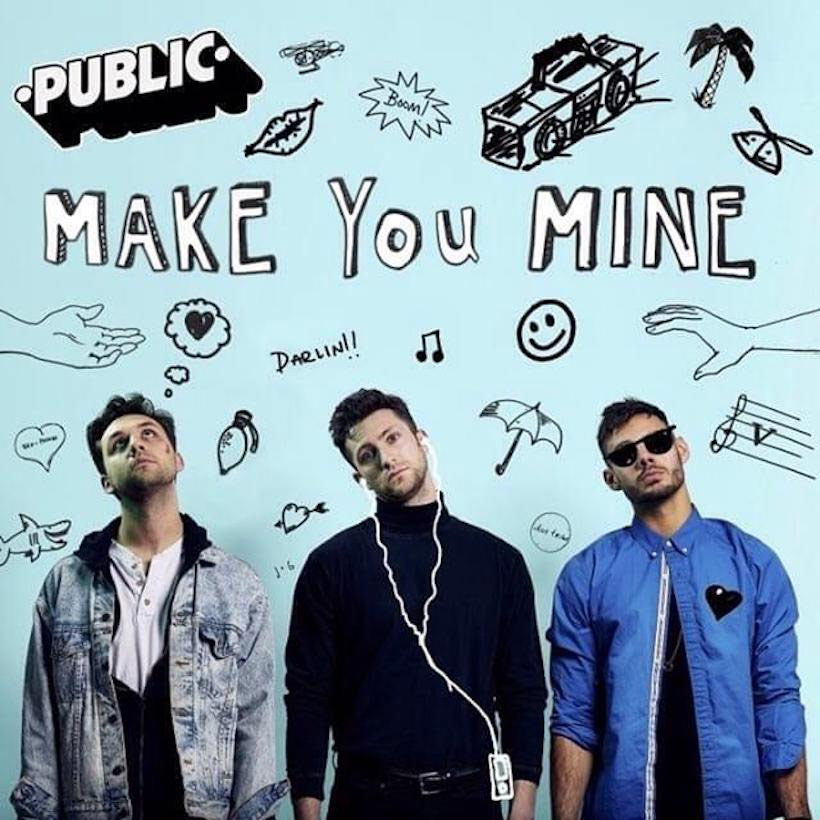 When the Cincinnati trio PUBLIC unleashed their single, 'Make You Mine', onto the world, they had no idea it would resonate with so many fans – over a million TikTok users, to be exact. In a new video, the band members, who recently released their three-track Make You Mine bundle via Island Records, share the story behind their viral hit.
"I was literally in a keyboard class in the jazz department and I was doing an A-major scale, wrote that riff, went home, wrote the chorus," recalls frontman John Vaughn, who wrote the song about a high school and college girlfriend. "I wasn't trying to like, 'write a song'. It just happened, and I couldn't get it out of my head."
The Cincinnati-based trio fleshed out the song together in their makeshift studio, which happens to be percussionist Ben Lapps' parents' basement, and eventually made the song a staple at their live shows. And then, as Vaughn says, "TikTok ate it." Suddenly, the song was appearing behind every video on TikTok. "[We were] counting up thousands of videos that [didn't] have our name on them, and that's kind of a freaky thing, as an artist."
The Making Of PUBLIC's "Make You Mine"
The trio contacted TikTok, which launched globally in 2017, and, luckily, were able to remedy the situation. "This was right when the first few songs were going viral on the app," explains Vaughn.
The track caught the ears of the A&R team at Island Records, who signed the trio, while members of Universal Music Group's 1824 program reached out with a treatment proposal for a music video. The global, student-run marketing, content and experiences team operates as an incubator for the brightest new talent entering the music industry, and have worked on content for the likes of Yungblud, TJ Porter, The Jacks, and The Greeting Committee.
1824's Brandon Chase and John Jigitz co-directed the 'Make You Mine' video. Their vision was spot-on, says Vaughn. "It was pretty much what I had always thought of the song…It's a teen romance, and it's wholesome, and it's cute." Since its premiere in September, the video has garnered over 23 million views.
Comprised of singer/guitarist John Vaughn, drummer Ben Lapps and bassist/keyboardist/singer Matthew Alvarado, PUBLIC have a bright future ahead. Currently, the trio is racking up over 6 million monthly listeners on Spotify alone, thanks to their three-song Make You Mine mini bundle, which includes both the original and radio edits of the hit song, as well as an acoustic rendition.
Listen to the best of PUBLIC on Apple Music and Spotify.
Format:
UK English