Watch The Teaser Trailer For Queen + Adam Lambert's Fire Fight Australia Live Aid Set
The band performed in full its original 22 minute, 6-song Live Aid set including the legendary 'Bohemian Rhapsody'.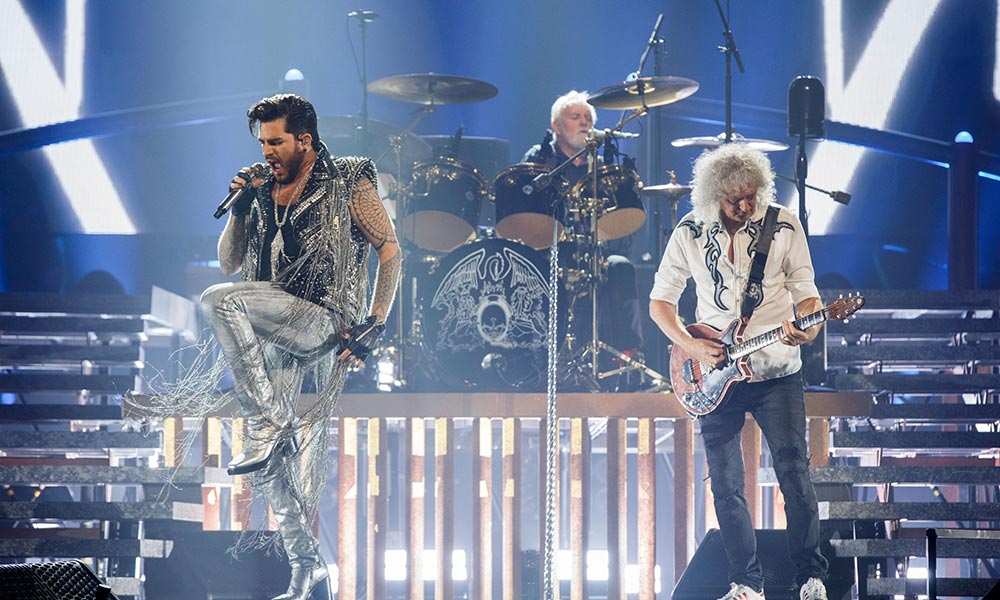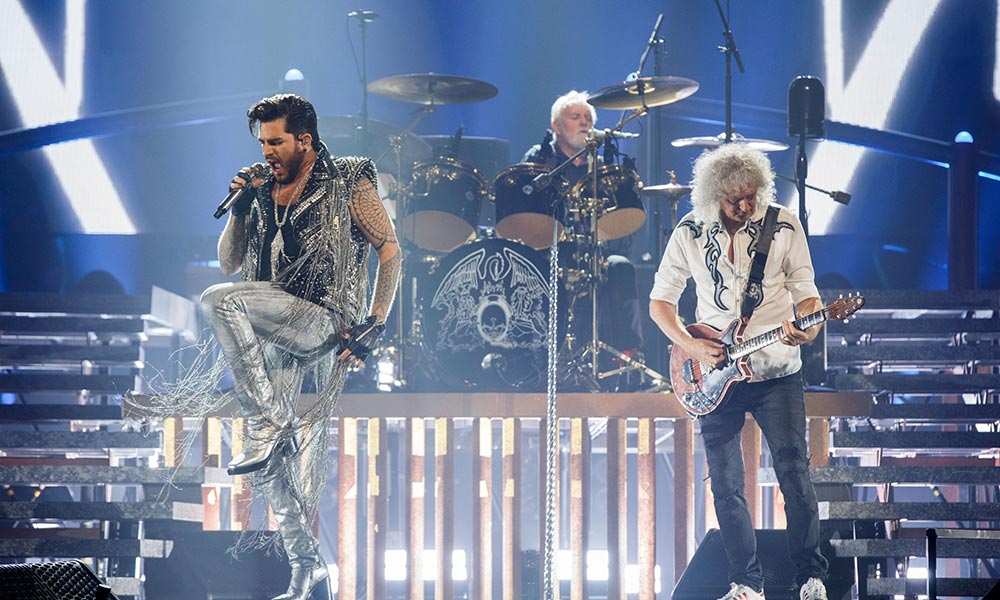 The full performance of Queen + Adam Lambert's Fire Fight Australia Live Aid set is due to premiere on Queen's official YouTube channel this coming Friday, 6 March at 10am PST/6PM BST. You can watch the official trailer below.
For the first time in their history, Queen, fronted by singer Adam Lambert, performed the Band's Iconic 1985 Live Aid set in its entirety for the historic Fire Fight Australia Benefit Concert on 16 February.
The band performed in full its original 22 minute Live Aid set. The six-song set included 'Bohemian Rhapsody', 'Radio Ga Ga', 'Hammer To Fall', 'Crazy Little Thing Called Love', 'We Will Rock You' and 'We Are The Champions', and the original set is widely regarded as one of the greatest live performances of all time.
Last weekend, Queen shared the footage of guitarist Brian May joining John Farnham to perform an emotional version of Farnham's 'You're The Voice' at Fire Fight Australia.
'You're The Voice' provided the concert's finale, with Farnham and May joined by Olivia Newton-John, Mitch Tambo and didgeridoo player Alan McKenzie, plus a cast of pipers and firefighters.
The Fire Fight Australia concert made music history on Sunday, 16 February, when an audience of 75,000 fans came together to witness some truly memorable and moving performances. The event played a vital role in raising in excess of $9.5 million towards national bushfire relief.
In a statement prior to Fire Fight Australia Concert, Brian May said: "We're very happy to be able to do our bit to help Australia to fight back against the terrible fires. This is Australia's pain but it's Humanity's problem. My heart has broken seeing the plight of the animals. I hope the concert will help them too. We all need this tragedy to never happen again."
Roger Taylor added: "This would seem to be not only Australia's problem but a climate change problem that affects the whole world. We are here right now and anything we can do to help in finding Australia a way to recover is the least we can do as musicians. We are all in trouble."
Listen to the Best of Queen on Apple Music and Spotify.
Format:
UK English