Rammstein Release Long-Awaited Self-Titled Seventh Album
Comprised of 11 new tracks, Rammstein includes 'Zeig Dich' and singles 'Radio' and 'Deutschland.'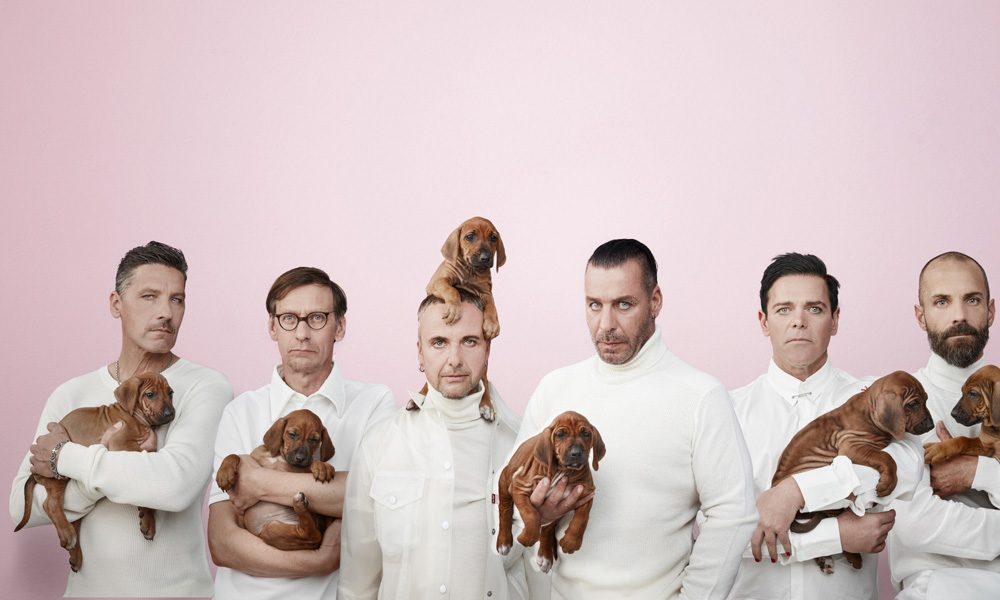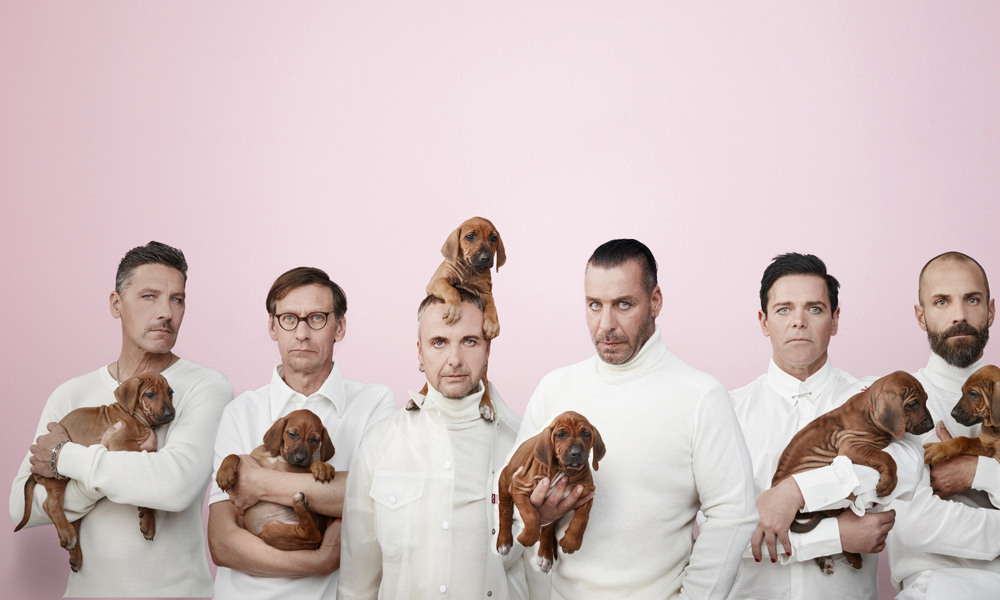 German Industrial metal icons Rammstein have now released their long awaited, self-titled seventh album.  Available now via physical and digital formats, Rammstein is released through Spinefarm Records in the UK and Caroline International in the US.
Comprised of 11 new tracks, Rammstein includes 'Zeig Dich' and singles 'Radio' and 'Deutschland,' the new untitled record is Rammstein's first studio album since 2009's Liebe Ist Für Alle Da. To date, 'Radio' and 'Deutschland' have amassed combined streams and views exceeding 100 million. The new album has been produced by Olsen Involtini with Rammstein.
The band recently spoke about the making of Rammstein with Metal Hammer Germany's Thorsten Zahn. "We just wanted to try something new – how we write, basically", said guitarist Richard Z. Kruspe.
"And even the way we produce – first we went to France with Tom Dalgety (Ghost, Royal Blood) and Olsen Involtini (Rammstein's front of house engineer) instead of (long-term collaborators) Jacob Hellner and Stefan Glaumann as previously.
Rammstein - Radio (Official Video)
"Change is always a fragile thing: On the one hand, you don't want to change something you've had success with. But on the other hand, you've got that desire to develop as a musician. We decided to step out of our comfort zone.
"It wasn't always plain sailing, at the start we didn't really get along that well with Tom and Olsen. And Jacob Hellner was also a father figure to a certain extent, someone who really leads a production. Olsen doesn't do that, Tom doesn't do that. So for me it just felt like: Nobody knows where we're supposed to go any more. This is when you realise: from an astrological point of view, Rammstein is fire, water and earth at the same time. What we're missing is air, in other word, is lightness. We tried to bring in air. Olsen Involtini is an air sign."
The band will debut material from the new album on their forthcoming European stadium tour, beginning on 27 May and running through to 23 August. The band will play a sold-out show at Milton Keynes' Stadium MK, England, on 6 July as part of their extensive Europe stadium tour 2019.
Rammstein is out now and can be bought here.
Format:
UK English