Rare Bob Marley Tapes Restored
A cache of reel-to-reel analogue master tapes containing lost Bob Marley recordings has been painstakingly restored, after lying in a damp London hotel basement for more than 40 years.
The tapes were discovered in cardboard box files in a run-down hotel in Kensal Rise in northwest London, where Marley and the Wailers stayed during their European tours of the mid-1970s. It had been thought that water damage over the years had ruined the tapes, but over 12 months of cleaning and restoration have returned them to good quality.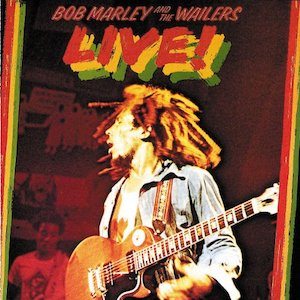 The recordings are of the group's shows at the London venues the Lyceum (1975), Hammersmith Odeon ('76) and the Rainbow ('77) and the Pavilion de Paris in '78. The Lyceum shows formed the famous Live! album on Island Records of late 1975, which did so much to spread the name of Marley and the Wailers worldwide, while parts of the Paris shows were on 1978's Babylon By Bus.
Marley fan and London businessman Joe Gatt rescued the recordings after a tip-off from a friend. "He was doing a building refuse clearance that included some discarded two-inch tapes from the 1970s," says Gatt in The Observer. "I couldn't just stand by and let these objects, damaged or not, be destroyed so I asked him not to throw them away." Eventually, ten of the 13 tapes were restored, at a cost of some £25,000.
Explore our dedicated Bob Marley Artist Page
Format:
UK English