RBD's Beloved Albums And Videos Are Now Available To Stream
After an eight year absence, the Mexican pop sensation's nine studio albums and iconic videos are back online.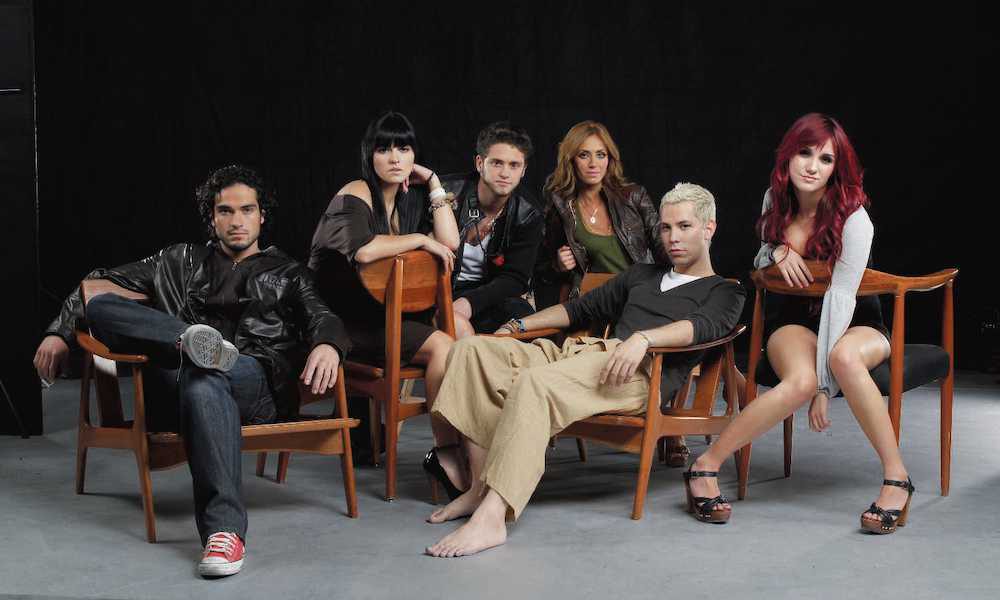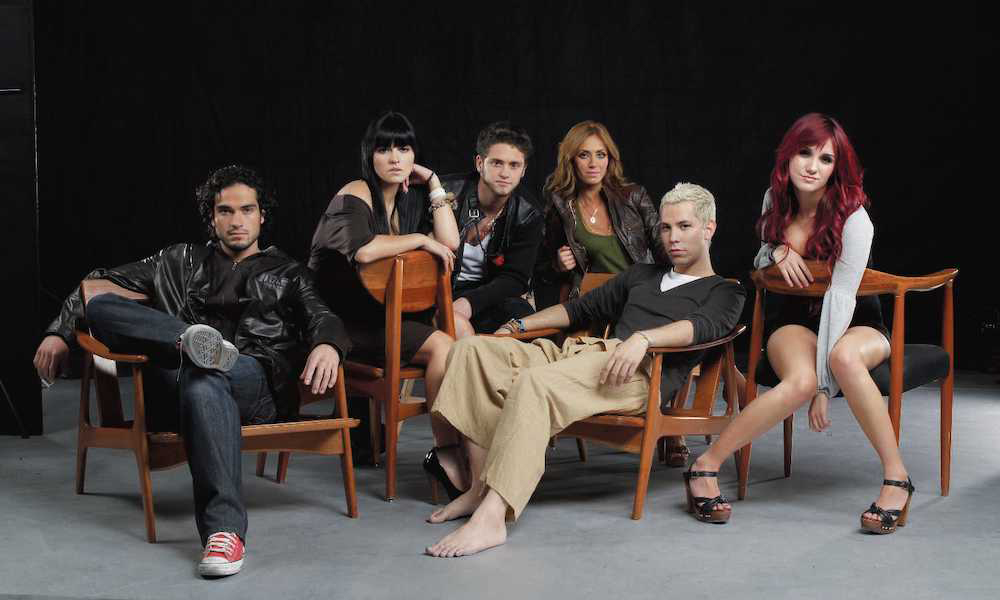 Mexican pop sensation RBD is back on digital platforms after an eight-year absence. The group, which rose to fame in the mid-2000s, became one of the hottest Spanish-language bands in the world, thanks to irresistible hits like "Rebelde," "Ser o Parecer," "Nuestro Amor," and "Sálvame." Now, RBD's nine studio albums and their iconic music videos are available once again to a global audience.
By the time that RBD played their final concert together in Madrid at the end of 2008, the six-piece band had sold over 15 million records and more than 1.5 million tickets to fans around the globe.
Interestingly, RBD began as a fictional band on a TV show. In 2004, actors and musicians Anahí, Christian Chávez, Dulce María, Maite Perroni, Christopher Von Uckermann, and Alfonso Herrera were cast on the Mexican teen telenovela Rebelde, which centered around students at a boarding school who form a band. But life imitated art, and soon, the group became much bigger than the TV show that inspired them.
RBD's debut album, Rebelde, dropped in the fall of 2004 and quickly became a hit around the Americas, earning the band a Diamond Record in Mexico, Gold Records in Brazil and Ecuador, Triple Platinum sales in Colombia, and Platinum in Chile. After its success, the title track was released in Portuguese for Brazilian fans.
The group continued their momentum with Nuestro Amor – which had record-breaking sales in Mexico – and its Portuguese counterpart, Nosso Amor Rebelde. 2006's Celestial expanded RBD's reach into Europe and the US, where the album hit No.1 on Billboard's Latin Pop Albums chart. A Portuguese edition of Celestial soon followed, while RBD built upon their success in America with their English-language debut, Rebels, featuring the Diane Warren-penned songs "Tu Amor" and "I Wanna Be The Rain."
RBD's catalog also includes 2007's Empezar Desde Cero, which featured such popular singles as "Inalcanzable" and "Empezar Desde Cero," and their final studio album, 2009's best-selling Para Olvidarte De Mí.
RBD's music is now available across digital and streaming platforms. Listen to their biggest hits here.