Hear RBD's New Single 'Siempre He Estado Aquí'
The song marks the best-selling Mexican group's first new music in 12 years.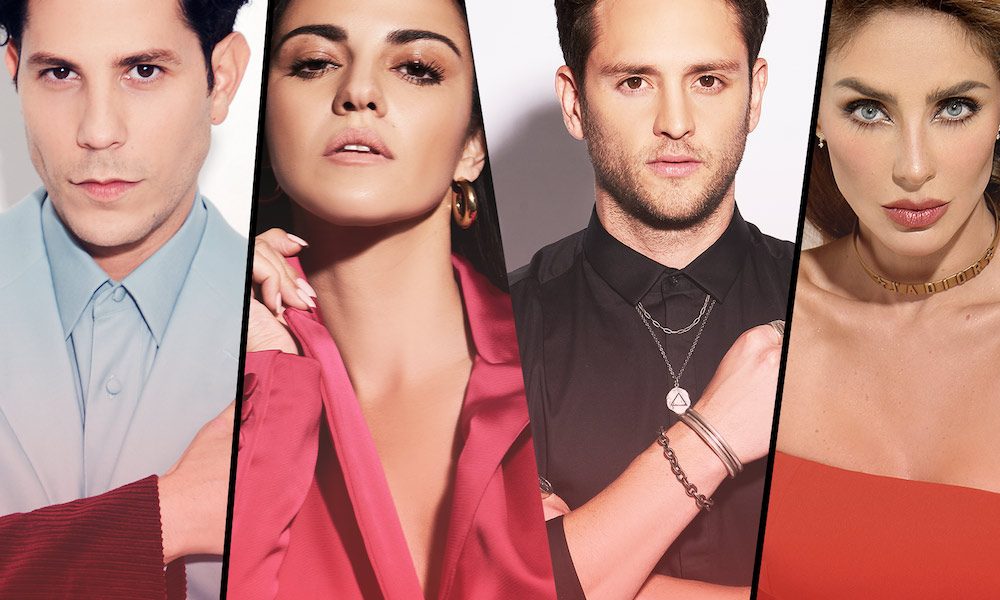 Beloved Mexican pop group RBD have just released their first new music in 12 years with the anthemic single, "Siempre He Estado Aquí." The long-awaited song, which aptly translates to "I've Always Been Here," comes ahead of their highly-anticipated virtual concert on December 26.
Last week, as the band teased their new single, they announced a TikTok challenge to fans, offering 600 winners the chance to join them during their upcoming show. In less than six days since its launch, the #SiempreHeEstadoAqui challenge already exceeds 8.6 million videos on the platform.
RBD - Siempre He Estado Aquí (Audio)
The past few months have been an exciting period for fans of RBD. In September, the band's massively popular catalog returned to digital and streaming platforms around the globe after an eight-year absence. Their classic music videos were also added to YouTube.
The digital rollout included RBD's five Spanish-language albums (Rebelde, Celestial, Nuestro Amor, Empezar Desde Cero, and Para Olvidarte De Mí), the English-language Rebels, and three Portuguese editions: Celestial Versao Portugues, Nosso Amor Rebelde, and Rebelde Edição Português.
RBD emerged in 2004 after the success of the Mexican telenovela, Rebelde, which centered around students at a boarding school who form a band. Then, reality and fiction blended, and the band – made up of actors and musicians Anahí, Christian Chávez, Dulce María, Maite Perroni, Christopher Von Uckermann, and Alfonso Herrera – stepped away from the small screen to embark on their musical career.
The group quickly became a global sensation, selling over 15 million records. Despite their decade-long break, RBD's legacy has only grown – with over 150 official fan clubs around the world.
RBD's virtual reunion, meanwhile, will feature performances by Anahí, Maite Perroni, Christian Chávez, and Christopher Von Uckermann. The events kick off at 9:00 am PST on December 26 with a marathon, six-hour tribute to the "rebel generation" ahead of the live concert at 5:00 pm PST. RBD fans can participate in the event by submitting their videos and memories of the band to the event's official site. There, they can also purchase tickets for the concert.
In the meantime, fans can catch a sneak peek of the concert tonight, during the second episode of "Behind the Stream," airing at 5:00 pm PST on Twitch.
Listen to the best of RBD on Apple Music and Spotify.