'The Return of Mad Dogs & Englishmen' Film Ft. Chris Robinson, Leon Russell & More Set For Release
The documentary celebrates Joe Cocker's legendary, short-lived 30-piece band – and their surprise reunion 45 years later.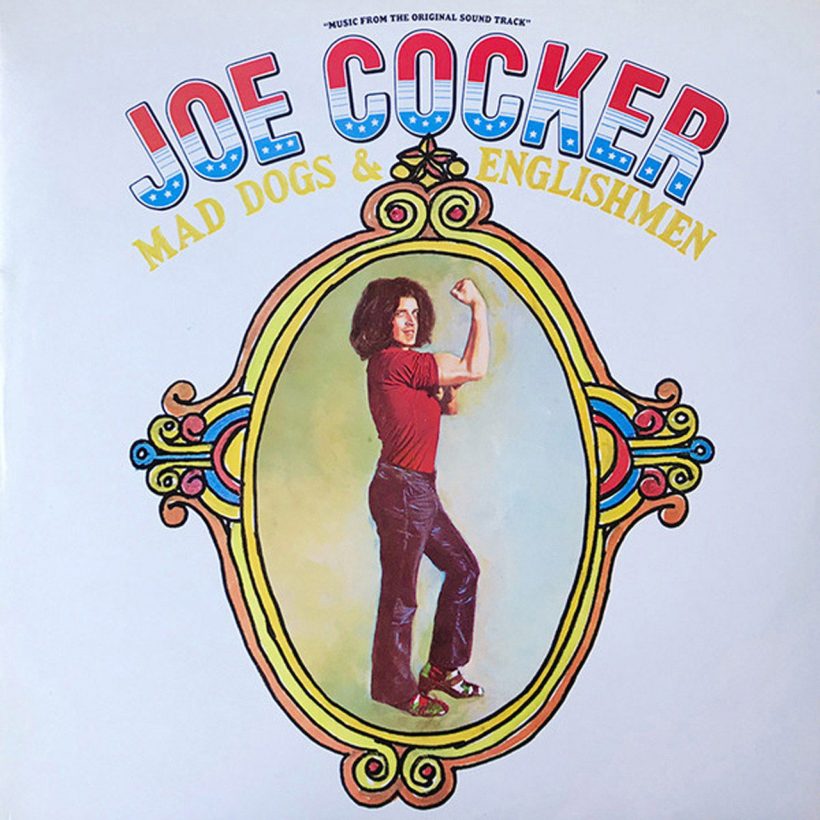 Abramorama has acquired distribution rights to Jesse Lauter's music documentary Learning To Live Together: The Return of Mad Dogs & Englishmen.
An electrifying documentary jam-packed with music spotlighting the celebrated 'Mad Dogs & Englishmen,' Joe Cocker's short-lived tour featuring a mammoth thirty-piece band, told through the lens of the reunion of 12 remaining band members, 45 years later, to perform with Grammy Award-winning Tedeschi Trucks at the Lockn' Festival.
The film features archival footage alongside current performances and interviews with Leon Russell, Derek Trucks, Susan Tedeschi, Rita Coolidge, Chris Robinson, Jim Keltner, Dave Mason, Claudia Lennear, and many more.
Filmmaker Jesse Lauter stated, "The original Mad Dogs & Englishmen album and documentary played a foundational role in my early years as a music producer and musician, so it's only appropriate that my first film as a director is about this critical piece of music history. There has always been a shroud of mystery around this tour- how it came about, what was it like, why it never happened again – so I felt it was my duty to reveal the truth, beauty, and yes drama, behind the music, in hopes to uncover why this music has resonated for so many generations. It was the greatest honor of my career to capture this once-in-a-lifetime reunion."
Learning To Live Together: The Return Of Mad Dogs & Englishmen - Leon Russell, Joe Cocker
Susan Tedeschi and Derek Trucks added, "Mad Dogs & Englishmen were one of the groups that inspired us from when we first started our band and paying tribute to their work with so many of the original members on hand was a highlight on many levels. This film is a labor of love many years in the making, and we're so proud to share the music and the stories of the men and women of Mad Dogs & Englishmen."
In the spring of 1970, Joe Cocker undertook what became the legendary 'Mad Dogs and Englishmen' tour, immortalized in a live album and concert film. Fifty years later, first-time filmmaker Jesse Lauter tells the complete story through the lens of the Grammy Award-winning Tedeschi Trucks Band's reunion of the Mad Dogs.
In addition to Derek Trucks, Susan Tedeschi and the entire Tedeschi Trucks Band, this reunion featured 12 of the original Mad Dogs, including Leon Russell, Rita Coolidge and Claudia Lennear, plus guest performers Chris Robinson and Dave Mason, among others.
The film showcases inspired performances from the reunion show, along with an exclusive look at the history of the tour and never-before-seen archival materials, commentary from the original members, critic David Fricke, notable fans who attended shows on the original tour and features the last filmed interview with the late Leon Russell.
Richard Abramowitz, Abramorama CEO said, "Jesse Lauter has woven a seamless fabric of great live music and insightful, often hilarious anecdotes into a film that honors the past while being firmly planted in the present. We've worked on a lot of music films over the years and this one instantly found its place among the very best."