Showtime Shares Trailer for Rick James Documentary, 'Bitchin': The Sound and Fury'
'I want to be nasty, and I want to be raw,' says the funk-punk pioneer in the new clip.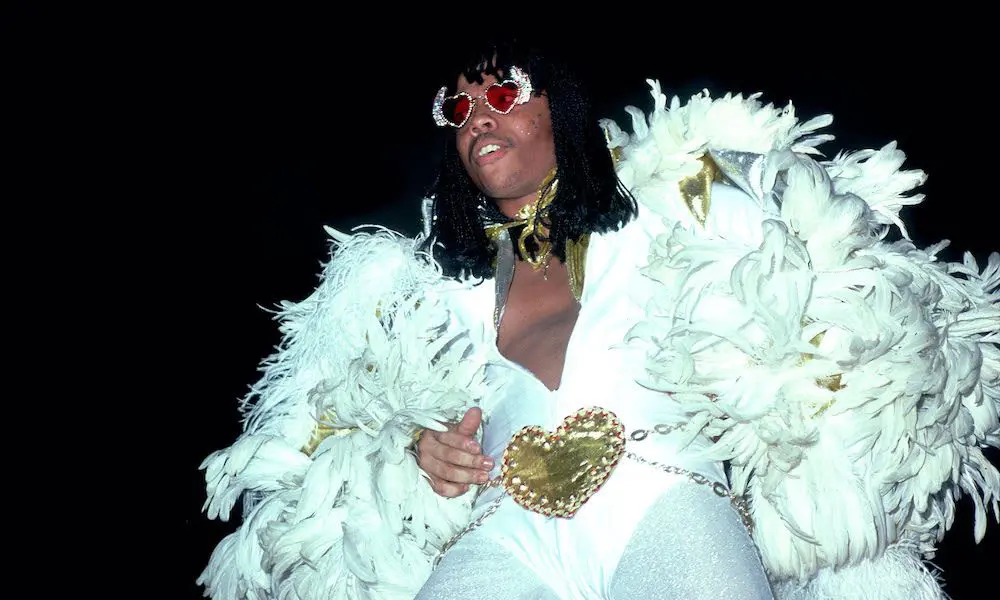 Ahead of its premiere on September 3, Showtime has shared an evocative trailer for the new Rick James documentary, Bitchin': the Sound and Fury of Rick James.
"I want to be nasty, and I want to be raw," says the inventor of punk-funk in the two-minute clip.
The forthcoming film was directed by Emmy-nominee and hip-hop journalist Sacha Jenkins (Wu-Tang Clan: Of Mics and Men), and takes an unfiltered look at the controversial and influential icon.
While James' rock and roll lifestyle is certainly documented in the film, it also looks at his musical legacy and influence, which have often been overshadowed by his personal life and struggles with substance abuse.
Utilizing archival interviews with James, who died in 2004, as well as commentary from Ice Cube and Bootsy Collins ("All's fair in funk and war," he shares) among others, The Sound and the Fury gives the singer and musician his due, showing how he brought funk to the mainstream, his early days playing with Levon Helm and Neil Young in Canada and how he broke the color barrier when networks like MTV were extremely white-centric.
As a songwriter, performer, and producer, he also collaborated with Joni Mitchell, The Temptations, Smokey Robinson, Nile Rodgers, Eddie Murphy, Teena Marie, The Mary Jane Girls, and M.C. Hammer, among others.
"The 'wild' side of Rick James often eclipses his musical genius, but the mathematical equation that is his life depends on all of the numbers to make a whole," Jenkins, shared in a statement when the first clip came out.
"Our aim was to create a balanced portrait of a brilliant artist who both chased his dreams and stalked more than a few demons. Still, his influence on funk and popular music and culture is unparalleled, and his eventual rise to the top is easily more compelling than any freebase rush."
The film made its premiere at the 2021 Tribeca film festival in June to critical acclaim.
Here are 10 Things We Learned From 'Bitchin': The Sound And Fury Of Rick James.