Ritchie Blackmore's Rainbow Releases 'Live In Birmingham 2016' CD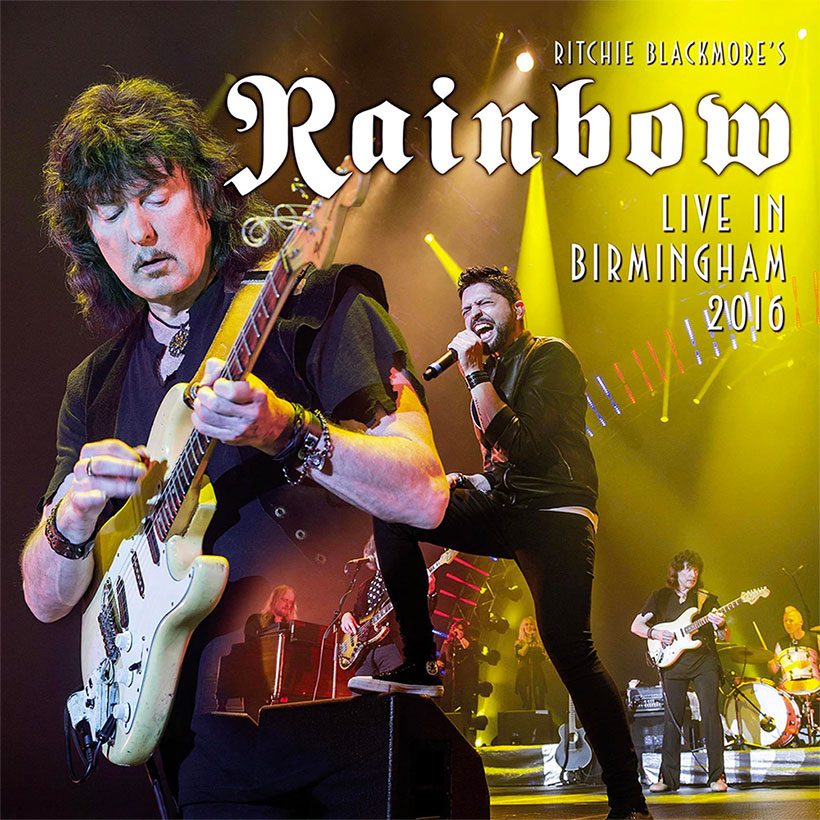 On the back of their stunning Memories In Rock: Live In Germany DVD release, Ritchie Blackmore's Rainbow have just released Live In Birmingham 2016, a 2CD live album which documents what happened when the Deep Purple and Rainbow icon Ritchie Blackmore made his longed-for return to performing rock music on British shores.
Released by Eagle Rock Entertainment, the 2CD recording features airings of Deep Purple classics that weren't performed during their incendiary live shows in Germany ('Soldier Of Fortune' and 'Burn'), along with other Blackmore career highs, among them 'Smoke On The Water' and Rainbow's 'Since You've Been Gone'.
Ritchie Blackmore's Rainbow's June 2016 tour was a short-lived jaunt of just six shows, only one of which was performed in England: this concert at the Genting Arena at Birmingham's NEC. As such, Live In Birmingham 2016 gives fans who weren't there the opportunity to find out exactly what they missed, and sets the stage for a forthcoming four-date mini-tour of the UK which will see the group's triumphant return at the Genting Arena. Kicking off on 17 June at London's O2 Arena, the full dates for the Ritchie Blackmore's Rainbow mini-tour are:
17 June: The O2, London
22 June: Manchester Arena, Manchester
25 June: The SSE Hydro, Glasgow
28 June: Genting Arena, Birmingham
Ritchie Blackmore's Rainbow's Live In Birmingham 2016 is out now. Scroll down to read the full tracklist and watch a performance of 'Man On The Silver Mountain', from Memories In Rock: Live In Germany, below.
Ritchie Blackmore's Rainbow - Man On The Silver Mountain (Memories In Rock)
CD1
'Over The Rainbow'/'Highway Star'
'Spotlight Kid'
'Mistreated'
'Since You Been Gone'
'Man On The Silver Mountain'
'Soldier Of Fortune'
Medley: 'Difficult To Cure (Beethoven's Ninth)'/'Drum Solo'/'Bass Solo'/'Band Jam'/'Keyboard Solo' [including 'Toccata & Fugue In Dm']/'Difficult To Cure (Beethoven's Ninth)'
'Catch The Rainbow'
CD2
'Perfect Strangers'
'Long Live Rock'n'Roll'
'Child In Time'
'Stargazer'
Medley: 'Black Night'/'Woman From Tokyo'/'Black Night'
'Burn'
'Smoke On The Water'
Format:
UK English