Roger Eno Announces Debut Solo Album, 'The Turning Year'
The British composer and pianist's first for Deutsche Grammophon is set for release on April 22.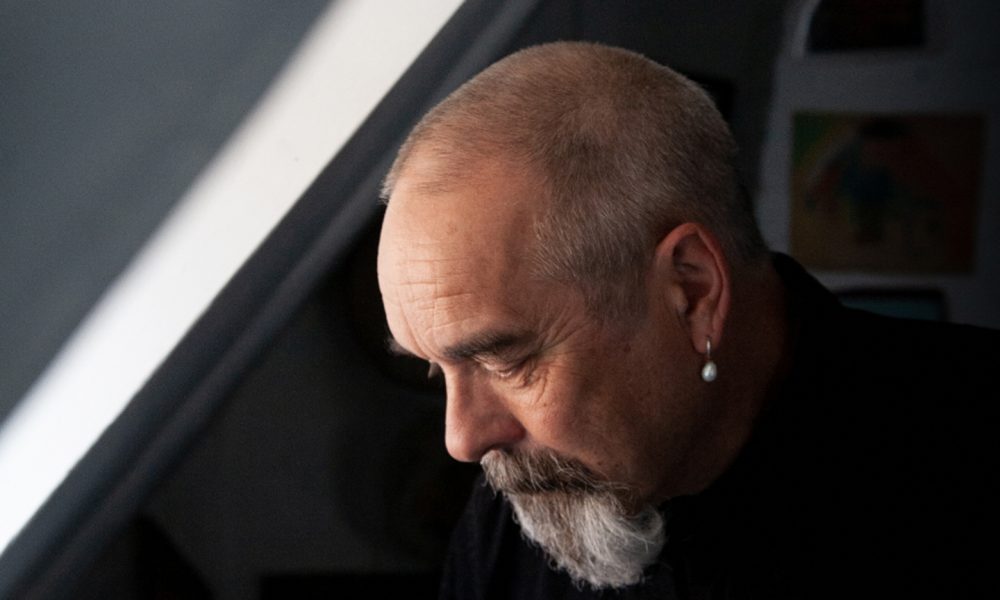 Roger Eno is a British composer and musician whose distinctive style as a recording artist has attracted a cult following. Last year he made his debut on Deutsche Grammophon with Mixing Colours, his first duo album with his brother, Brian, which was released to great acclaim. Now Roger's latest solo album, The Turning Year, is set for release on the Yellow Label on April 22 2022.
The Turning Year allows the listener to step through Roger Eno's looking-glass, filled with glimpses of pastoral scenes and free-flowing, affecting compositions. These pieces are exquisitely realised by Eno as pianist and he is joined on some tracks by the lauded German string ensemble Scoring Berlin.
With a blend of recent compositions and live favourites from Eno's concert repertoire, the album offers a comprehensive presentation of the composer's solo work. "The Turning Year is like a collection of short stories or photographs of individual scenes, each with its own character but somehow closely related to the other," explains Eno. "Listening to it made me think about how we live our lives in facets, how we catch fleeting glimpses, how we walk through our lives, how we notice the turning year."
Listeners have the chance to sample a flavor of The Turning Year's haunting today with the release of the title track as its first single. Here Eno's melodic solo piano is underscored by a beautiful string orchestration – listeners can witness the interaction between the players in a live performance video recorded at Berlin's legendary Teldex Studio.
"When Deutsche Grammophon released Mixing Colours, I took it as a real honor and a tremendous compliment," recalls Roger Eno, a musician known for his lack of pretension. "I never expected that the invitation would lead me to a solo album with them. It gave me the chance to reflect on my intense love for music and the area of Britain where I live. And I thought about how Britain is now, a place of division and growing inequality, how it was when I was growing up, and about my nostalgia for a better place that no longer exists, or perhaps never existed."
The Turning Year's oldest composition, "Stars and Wheels", began life twenty years ago as an improvisation that Roger played on a single-manual organ in the redundant medieval church of St Gregory in the Norfolk village of Heckingham. He recorded it soon after in his home studio and, by overlapping the speeds at which it was played, created an aural metaphor for what he calls a state of "glorious decay", like that slowly consuming the ancient walls of the church. "Stars and Wheels" was further transformed last summer as Eno worked with the album's producer Christian Badzura, DG's Vice President A&R New Repertoire.
Other highlights on the album include "Hymn", a slow paean originally conceived as a solo improvisation; "A Place We Once Walked", which opens the album and sets its emotional heartbeat; the mantra-like simplicity of "Innocence"; "On the Horizon", a slowly unfolding meditation on uncertainty and ambiguity; "Something Made Out of Nothing", built around the unsettling yet strangely comforting clash of semitones; and "Hope (The Kindness of Strangers)", a piece touched by the utmost tenderness and compassion.
Eno was born in the Suffolk market town of Woodbridge. He became immersed in music at school and bought a battered upright piano with money earned every Saturday as a butcher's boy. His musical education continued at Colchester Institute School of Music. After a brief interlude playing jazz piano in private clubs in London, he returned to East Anglia.
As well as first collaborating with his brother Brian and Daniel Lanois in 1983 on Apollo: Atmospheres and Soundtracks, he has made several solo albums and other collaborative pieces with the likes of Peter Hammill, No-Man (co-founded by Steven Wilson) and his first "band", the ambient supergroup Channel Light Vessel, whose line-up included Laraaji, Kate St. John, Bill Nelson and Japanese cellist Mayumi Tachibana. Roger has also acted as Musical Director for acclaimed actor Tim Robbins.
Within the realm of film music, he and his brother have contributed to David Lynch's Dune (1984), 9½ Weeks (1986) and Dario Argento's Opera (1987), and their score for Danny Boyle's BBC mini-series Mr. Wroe's Virgins was nominated for a BAFTA in 1993. Separately, as a solo composer, Roger scored Trevor Nunn's highly acclaimed production of Harold Pinter's Betrayal at London's National Theatre and, more recently, Nick Hornby's celebrated TV series State of the Union.
For many years Roger Eno has lived in a small town on the border of Suffolk and Norfolk. Those two rural counties, with their quiet lanes, medieval churches, and waterways, have given focus and intensity to the natural introspection of his music. He has described his creative process as one of "decomposing", of finding and sleeping on an idea, waking early the next morning and stripping away all excess from it to reveal its essence.
The Turning Year includes booklet notes by Roger Eno and cover artwork by his daughter, Cecily Loris Eno. Roger will also perform music from the album at Haus Zenner in Berlin's Treptower Park (12 May) and the Purcell Room in London (14 May).