Roger Taylor Shares 'Purple Version' Of New Song, Gives Fans Chance To Win Signed Drumsticks
The original version of the song is piano-based and features markedly different lyrics.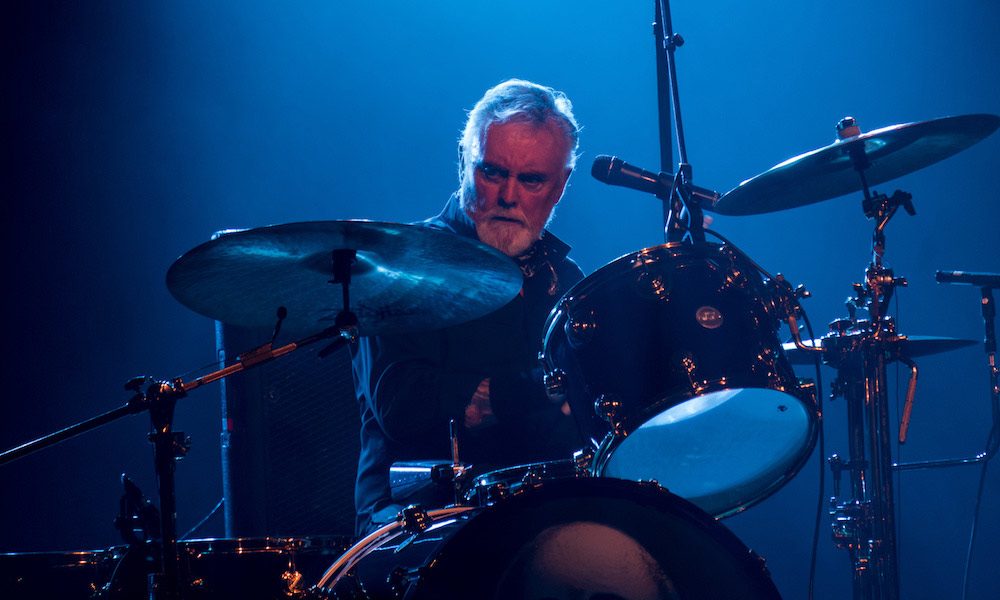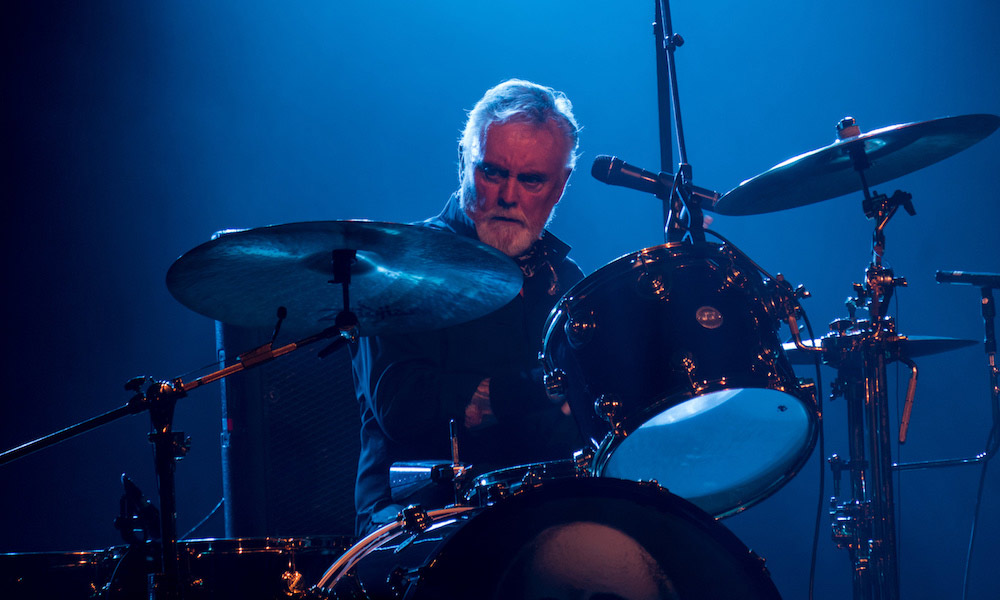 Queen legend Roger Taylor has released a new lyric video for an alternative take of his solo track 'Gangsters Are Running This world'. The "purple version" of the track is markedly different from the version released on 3 April featuring alternate lyrics and a rockier edge than the original.
Roger Taylor - Gangsters Are Running This World - Purple Version (Official Lyric Video)
First shared in April 2018, Taylor's initial version of the track was piano-based and dreamily resigned. The lyric featured lines such as "There's a whole heap of worry pressing down on my chest", which perfectly matched the song's world-weary mood. However, as the song headed towards is conclusion, Taylor restored a sense of hope by singing about ways to come together: "I wanna fly on the wings of love/I want the clean, fresh air in my face/I wanna tear down every border and wall/I wanna take part in the human race."
The purple version", however, has been radically reworked, with the song now driven by abrasive guitars, strategic stabs of brass and urgent new lyrics, including the lines, "Stand up and fight, you have no rights/They own you whole, they own your soul." It makes for a fascinating revision.
'Gangsters Are Running This World' is the Queen star's first solo work in more than five years. It arrives before Queen + Adam Lambert embark on the Rhapsody tour across North America. The tour kicks off on 10 July at Vancouver's Rogers Arena and wraps on 23 August at Charlotte's Spectrum Centre.
Elsewhere in Roger Taylor news, to celebrate the release of 'Gangsters Are Running This World', Taylor has teamed up with uDiscover Music to run a competition giving fans the chance to win a pair of signed drumsticks, plus a Roger Taylor hoodie, tote bag and T-shirt. Enter the competition here.
Format:
UK English