Rokia Koné & Jacknife Lee To Release New Album 'Bamanan' Through Real World
Released through Real World on February 18, the record reimagines the Malian sound in ways leftfield and ground breaking.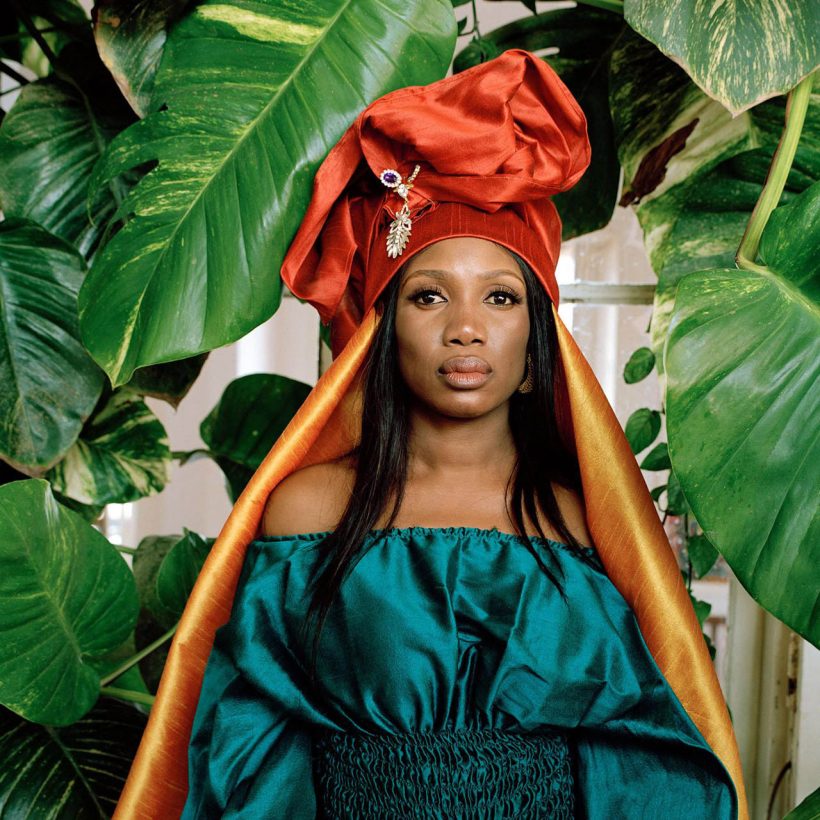 It's a voice that soars – pure, clear and true — above bass and synths, traditional percussion and infectious Mande guitar grooves. A stop-you-in-your-tracks voice instantly familiar to anyone in Mali, West Africa: Rokia Koné, aka the Rose of Bamako. On her debut international release, she's teamed with Irish-born, California-based rock producer Jacknife Lee — and reimagined the Malian sound in ways leftfield and ground breaking.
The album they have crafted together, BAMANAN is set for release through Real World on February 18. The record is a collaboration that connects the great ancient kingdoms of Mali and the bustling modern street life of its capital, Bamako, to a remote recording studio nestled within California's Topanga Canyon. That bridges deep tradition and forward-facing innovation.
One of Mali's most beloved and dynamic artists, Rokia Koné is a force to be reckoned with. Her captivating performances in the city's local maquis clubs very often last for hours, as Koné runs the gamut of emotion from joy to despair, fury to tenderness, wielding that astounding voice with grace and power. In 2016, she joined feminist supergroup Les Amazones d'Afrique and made her debut on an international stage alongside the likes of Oumou Sangaré, Angélique Kidjo and Kandia Kouyaté.
Jacknife Lee is the acclaimed producer of bands including U2, R.E.M and The Killers, and has a Grammy for his work on Taylor Swift's multi-million selling Red. Stadium-sized soundscapes are his speciality. Yet BAMANAN finds Lee upholding the stark beauty of Rokia's voice with subtlety and sensitivity. Every nuance and breath is heard, each inflection and melismatic improvisation carefully preserved on this exciting debut.
Ahead of BAMANAN, the duo previously shared the song, "Kurunba": a powerful example of resistance and denouncing the customs of exclusion faced by women when they have finished raising their husband's children. In some patriarchal societies, once her children are married, the wife's role in the family is diminished and often results in the arrival of a co-wife. If she rebels against this, she could be branded as 'crazy' and isolated from society.
BAMANAN includes the following tracks:
"Bi Ye Tulonba Ye"
"Shezita (Take a Seat)"
"Kurunba"
"N'yanyan"
"Anw Tile (It's Our Time)"
"Soyi N'galanba"
"Bambougou N'tji"
"Dunden"
"Mayougouba"
"Mansa Soyari".