Roky Erickson, Co-Founder Of Psych-Rock Pioneers The 13th Floor Elevators, Dead At 71
The 13th Floor Elevators' first two albums, 'The Psychedelic Sounds Of The 13th Floor Elevators' and 'Easter Everywhere' are widely regarded as classics.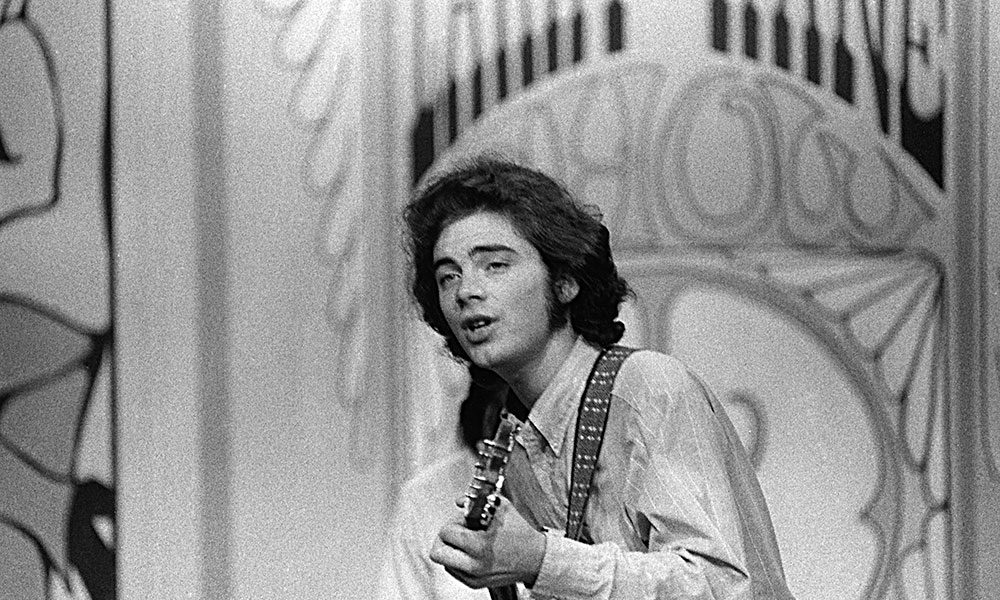 Roky Erickson, lead vocalist, guitarist and songwriter for the psychedelic rock band The 13th Floor Elevators, died on Friday, 31 May, in Austin, Texas, at the age of 71, his manager Darren Hill confirmed to Billboard.
"[Roky] had a visionary zeal rarely seen in 1965 when he co-founded the 13th Floor Elevators," Hill wrote in a statement to Billboard. "The band's original songs, many written with lyricist Tommy Hall, coupled with Erickson's super-charged vocals and guitar sparked the psychedelic music revolution in the mid-1960s, and led to a new role of what rock could be. Erickson never wavered from that path, and while he faced incredible challenges at different points in his life, his courage always led him on to new musical adventures, one he continued without compromise his entire life. The family asks for privacy while they deal with the loss of a son, brother, husband and father."
"His musical legacy speaks for itself," added Erickson's agent Dave Kaplan. "He's an incredibly influential artists and 'You're Gonna Miss Me' is one of the 10 or 20 greatest rock and roll songs of all time."
Prior to his time with The 13th Floor Elevators, Erickson rose to regional prominence as a member of Austin-based band The Spades, with whom he recorded an early version of "You're Gonna Miss Me" – the song that eventually became the Elevators' debut single. Released in 1966, the latter version reached No. 55 on the Billboard Hot 100 and was seen as seminal in the development of psychedelic and garage rock. That same year, the group performed the single on an episode of Dick Clark's squeaky-clean American Bandstand in front of a cluster of cardboard palm trees.
Despite that early (albeit minor) chart success, The 13th Floor Elevators' forward-looking brand of rock (they are widely considered the first truly psychedelic band) never gained a foothold in the mainstream. Nonetheless, the group — whose core line-up consisted of electric jug player Tommy Hall and lead guitarist Stacy Sutherland — went on to develop a rabid cult following with their unique, reverb-drenched sound, which centered around Erickson's impassioned vocals and surreal lyrics.
The 13th Floor Elevators would release a total of four albums on the independent label International Artists between 1966 and 1969, with the first two – The Psychedelic Sounds of the 13th Floor Elevators and Easter Everywhere – now considered classics. During this time, the band also openly promoted their use of marijuana and psychedelic drugs including LSD, which Erickson would go on to indulge in dozens of times and which would ultimately serve as one of the ingredients of his career and personal downfall.
Roky Erickson struggled with serious mental health issues. In 1968, he was diagnosed with paranoid schizophrenia, institutionalized, and forced to undergo electroconvulsive therapy. Shortly thereafter, Erickson was arrested with marijuana. He pleaded guilty and was hospitalized again. He remained in state custody for several years, which effectively broke up the 13th Floor Elevators.
Upon his release in 1974, Roky Erickson formed a series of bands and released a few records, some of which were produced by the former Creedence Clearwater Revival bassist Stu Cook. The records were future cult classics, but they didn't sell in their time. Erickson continued to perform around Austin, but he also continued to deal with severe mental health issues. In 1989, he was arrested for stealing mail from his neighbors, though the charges were eventually dropped.
Erickson began to find cult fame in 1990, with the release of When The Pyramid Meets The Eye, the compilation that featured artists like R.E.M., the Jesus And Mary Chain, Primal Scream, ZZ Top and Julian Cope covered his songs.
I Have Always Been Here Before
In 1995, Erickson released the acclaimed album All That May Do My Rhyme, and he published Openers II, a collection of his lyrics. The 2005 documentary You're Gonna Miss Me introduced still more people to his music and his personal struggles.
Erickson eventually quit taking medication, and he became more functional, playing shows around North America and Europe, including at festivals like Coachella. He collaborated with Mogwai on their 2008 track 'Devil Rides.' In 2010, he released the album True Love Cast Out All Evil, which featured Okkervil River as his backing band. And in 2015, Erickson reunited with the 13th Floor Elevators and headlined Levitation, the Austin psych-rock festival that had been named after one of their songs.
Tributes to Roky Erickson have already begun to pour in. Liverpool singer-songwriter and co-founder of The La's, Mike Badger, said: "One of his greatest solo albums is All That May Do My Rhyme. Beautiful! Roky had one of the greatest voices in Rock, shrill, penetrating and soulful.He wrote about two-headed dogs, and creatures with atom brains, because he loved horror, but he was a gentle sensitive soul inside."
Mogwai's Stuart Braithwaite wrote: "The worst news. Rest in peace Roky X," while Flea of the Red Hot Chili Peppers added: "Ahh, Roky Erickson. So many beautiful songs. Love forever. R.I.P."
Mark Lanegan wrote on Twitter: "Devastated to hear of Roky Erickson's passing. One of the reasons I began singing. A huge inspiration and giant in the history of rock. I used to call him every day in the 80's, he would actually pick up once every couple months and talk horror films with me. Such a loss. RIP".
Format:
UK English