Rolling Stones' 2017-18 'No Filter' Tour Grosses $237 Million
The two legs of the band's European tour saw them sell more than 1.5 million tickets for 28 sellout shows.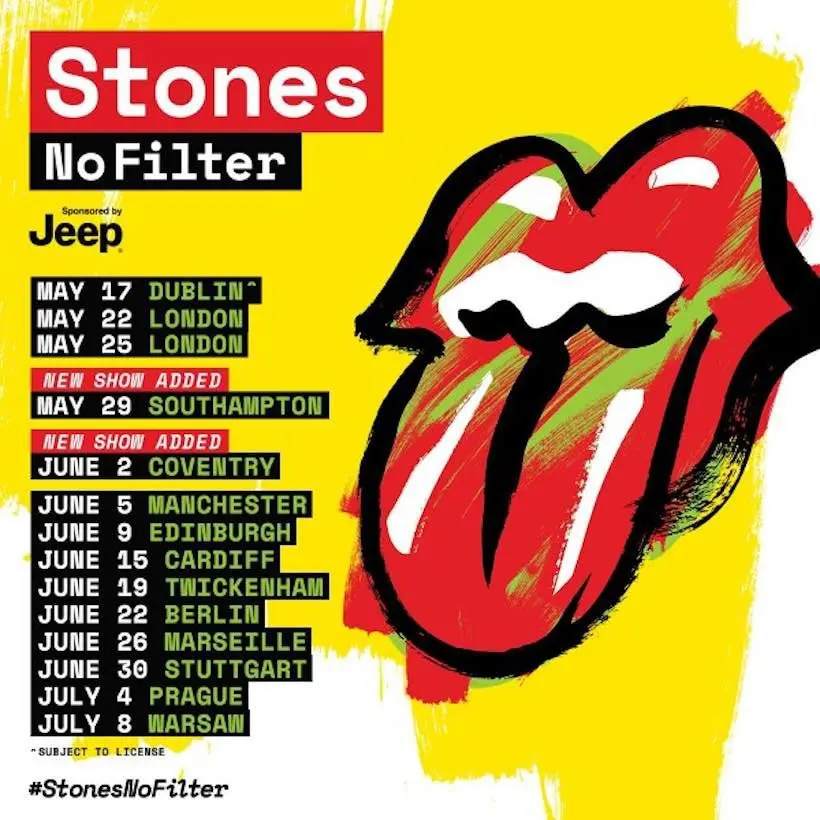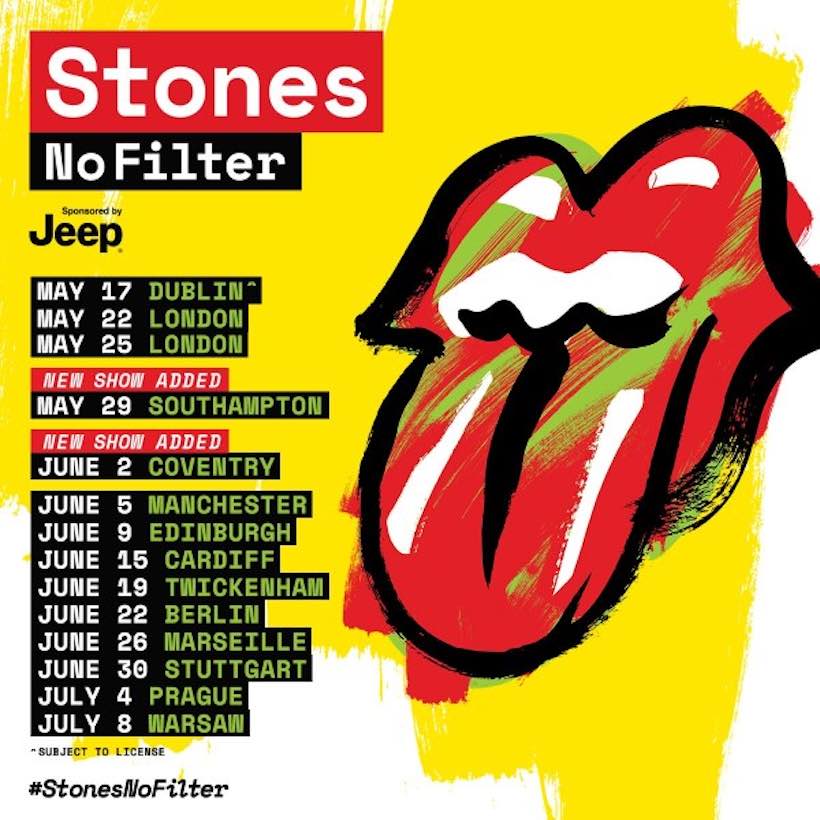 The second European leg of the Rolling Stones' No Filter tour, which ended in Warsaw on 8 July, grossed $117,844,618 and sold 750,874 tickets, according to Billboard. The total puts the band comfortably at No. 1 in the magazine's Hot Tours report for touring information reported 24-30 July, which also includes shows from earlier than that period.
The Stones' touring gross was comprised of 14 shows, all sellouts, for the tour which started in May. The band had previously played 14 sold out concerts on the first part of the No Filter itinerary, in September and October 2017. That leg grossed $119,957,689.
The two nights played by the Stones in their home city, at London Stadium on 22 and 25 May during the second leg, were responsible alone for grosses of $20,496,697. They returned to the city for a 19 June date at Twickenham Stadium. The tour was promoted by AEG and Concerts West, with support from local promoters on certain dates. Thus the total for the entire 28-date itinerary over 2017 and 2018 was $237,802,307, with 1,506,219 tickets sold.
Billboard reports that the band's last tour of a similar length, their early 2016 jaunt in Latin America, played 14 shows (one of them, in Havana, for free) and grossed $83,874,323, with 729,292 tickets sold.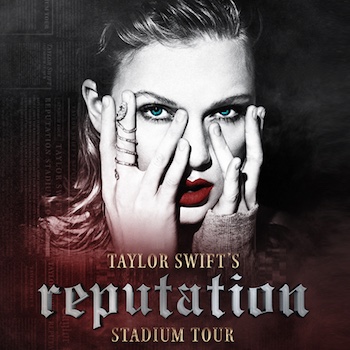 The next artist on the magazine's Hot Tours chart for the period is Taylor Swift, whose three-night stand at the Gillette Stadium in Foxborough, MA on 26-28 July realised $21,779,846, from 174,764 tickets. Beyoncé and Jay Z's 14-17 July shows in Paris and Nice brought in $14,803,969 from sales of 145,277 tickets.
The top five box office attractions are rounded out by Kendrick Lamar, whose 14-30 May tour raised $7,229,554 from 145,129 tickets, and Kenny Chesney, whose dates in Cincinnati and Chicago on 26-28 July sold 72,541 tickets and  pulled $6,631,269. Also in the top ten for the period are Bllly Joel, Radiohead, the Dave Matthews Band, Jimmy Buffett and the Beauty And The Beast Live To Film show.
Explore our Rolling Stones Artist Page.
Format:
UK English